The National Theatre School of Ireland – The Gaiety School of Acting is inviting international students, as well as actors and dramatists interested in further training, to Dublin this November for a 2 week Irish Theater Intensive. Drawing on the school's proud and successful tradition of training world class actors and Ireland's rich theatrical heritage, this course will provide students with the necessary tools to tackle the works of classic playwrights such as Samuel Beckett, Sean O' Casey, J.M Synge and Brian Friel as well as contemporary writers such as Marina Carr, Martin McDonagh and Conor McPherson.
The practical element of the course is taught by 2 different teachers, GSA Director Patrick Sutton and Playwright and Director Martin Maguire, each with their own unique approach. These classes are supplemented by academic seminars designed to provide each participant with the historical, geographical and social context necessary to approach the texts studied in the acting classes.
As well as classes and seminars, students will see a range of cultural attractions across Dublin such The National Library, The National Gallery, The Guinness Storehouse and the new EPIC museum. In the evenings there are trips to see shows at the major theaters of Dublin such as The Abbey – Ireland's National Theatre, Smock Alley Theatre 1662, The Project Arts Centre and the Gaiety Theatre.
At the end of the two weeks participants perform a showcase of scenes from the texts they have been working with in the GSA's Black Box Theatre.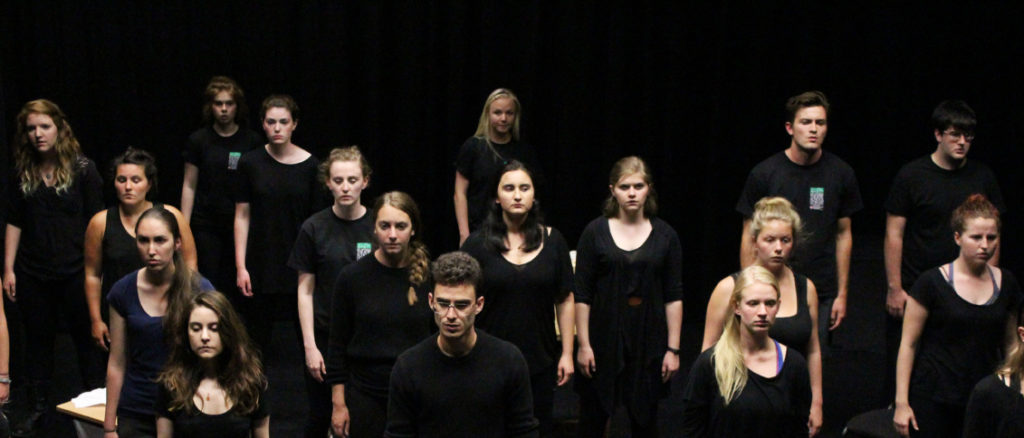 Frequency: 5 days a week over 2 weeks, with a weekend free for travel.
Location: Temple Bar, Dublin
Dates: Monday 19th November to Friday 30th November 2017
Price: €1850 (€1450 without accommodation)
Minimum Age: 18
For Further Information:
Call: 01 6799277
Email: coordinator@gaietyschool.com
Tutors
Patrick Sutton has been director of the Gaiety School of Acting – the National Theatre School of Ireland for the past 22 years and prides himself on the quality of GSA graduates who not only have significant careers in film, television and on the stages of many of the leading theatres throughout the world. Patrick works at a senior level in politics, industry and the arts.
Martin Maguire is a leading Irish playwright and actor. He has taught for the Gaiety School of Acting since 1995. As an actor he has worked in most of Ireland's main theatres as well as on film and television productions broadcast nationally and internationally. He has written extensively for stage, television and radio as well as directing several theatre productions in Ireland and abroad.
Gerry Dukes is a freelance editor, critic and writer. He is a specialist in the work of James Joyce and Samuel Beckett. Having published his annotated edition of Beckett's postwar novellas, First Love and Other Novellas, Penguin have also published his Illustrated Lives: Samuel Beckett, a pictorial biography of the writer. With the actor Barry McGovern he adapted Beckett's postwar trilogy of novels as a one-man Beckett show, I'll Go On, which premiered at the Dublin Theatre Festival in 1985 and which has become a benchmark for Beckett productions worldwide. He is a regular contributor to journals, magazines and newspapers and has frequently written for television and radio.