Travel to Ireland with your Students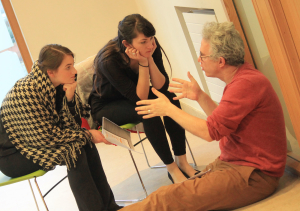 Let us work with you to design a unique program for your students – ensuring a study abroad experience to remember. Areas of intensive study might include Acting, Shakespeare, Contemporary Irish theatre, Voice or devising your own piece of theatre. Dublin city centre accommodation and cultural and theatre visits would be included in any course. We have worked with colleges from America, Japan and Europe to develop programmes that enrich students understanding of theatre and Irish culture.
Contact us now to discuss your ideas and requirements.
For further information including fees, please contact Kate Ryan, Course Coordinator coordinator@gaietyschool.com or call her on +353 1 6799277
Tell us what YOU would like to study. Contact us on info@gaietyschool.com to suggest a course. Ideal for University students, Amateur Dramatic groups or Theatre/ Drama student groups.