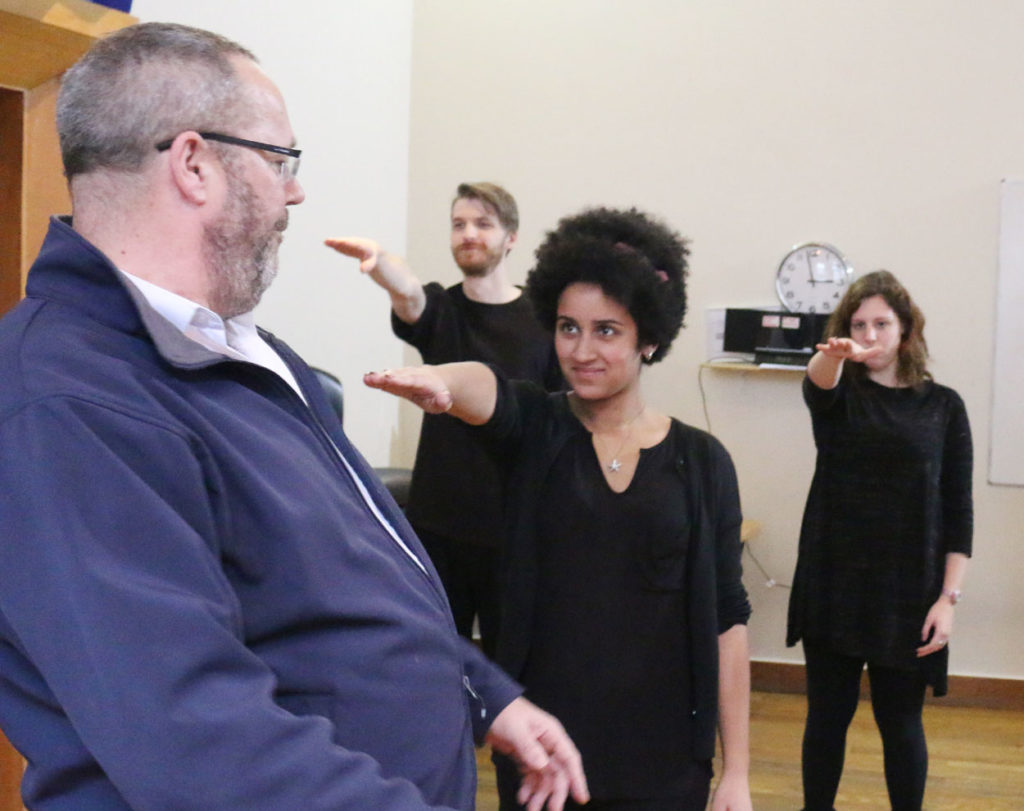 Spend three weeks immersed in the culture and practice of Irish Theatre. Our Irish Theatre January Program is designed for students who have previously taken drama courses, and now want to focus their craft through the intensive study of Irish drama. The course explores a unique approach to learning that combines the development of literary understanding with an exploration of the craft of acting. Final evening is a showcase of selected scenes from the various plays studied.
Alongside classes and seminars participants will make regular visits to theatres around the city and cultural visits to attractions like The Book of Kells, The Guinness Storehouse, The Little Museum of Dublin and much more.
Week 1: The initial work will focus, through improvisation and breath control, on locating and developing the presence of the actor. Lectures focused on the work of Samuel Beckett and Brian Friel
Week 2: Lectures focused on the work of J.M. Synge and Sean O'Casey. In practical acting classes tutors will engage heavily with the emotional experience of the individual actor to bring truth and integrity to the character they are portraying.
Week 3: Rehearse work on an Irish theatre scene for final showcase. Lectures on contemporary Irish playwrights: Marina Carr, Conor McPherson, Frank McGuinness, Billy Roche and Martin McDonagh.
Frequency: 5 days a week over 3 weeks. Weekends are free for travel
Location: Temple Bar, Dublin 8
Dates: 8th – 26th January 2018
Price: €1950
Minimum Age: 18
For further information or to apply, please contact coordinator@gaietyschool.com
Patrick Sutton has been director of the Gaiety School of Acting – the National Theatre School of Ireland for the past 22 years and prides himself on the quality of GSA graduates who not only have significant careers in film, television and on the stages of many of the leading theatres throughout the world. Patrick works at a senior level in politics, industry and the arts.
Martin Maguire is a leading Irish playwright and actor. He has taught for the Gaiety School of Acting since 1995. As an actor he has worked in most of Ireland's main theatres as well as on film and television productions broadcast nationally and internationally. He has written extensively for stage, television and radio as well as directing several theatre productions in Ireland and abroad.
Gerry Dukes is a freelance editor, critic and writer. He is a specialist in the work of James Joyce and Samuel Beckett. Having published his annotated edition of Beckett's postwar novellas, First Love and Other Novellas, Penguin have also published his Illustrated Lives: Samuel Beckett, a pictorial biography of the writer. With the actor Barry McGovern he adapted Beckett's postwar trilogy of novels as a one-man Beckett show, I'll Go On, which premiered at the Dublin Theatre Festival in 1985 and which has become a benchmark for Beckett productions worldwide. He is a regular contributor to journals, magazines and newspapers and has frequently written for television and radio.