November Irish Theatre Intensive
The Irish Theatre November Intensive is on hold until further notice due to Covid restrictions.
This is a course for international actors, students and dramatists interested in expanding their knowledge of Irish theatre. This course draws on the school's proud and successful tradition of training world class actors and Ireland's rich theatrical heritage. The classes will provide students with the necessary tools to tackle the works of classic Irish playwrights. Texts from Samuel Beckett, Sean O'Casey, J.M Synge and Brian Friel will all be covered on the course. Contemporary writers such as Marina Carr, Martin McDonagh and Conor McPherson will also be studied in order to give students a wider understanding of the evolution of Irish Theatre.
The acting classes on this course will be combined with academic seminars designed to provide each participant with the historical, geographical and social context needed to approach the texts studied.
Exploring Dublin and Beyond…
In addition to classes and seminars, students will see a range of cultural attractions across Dublin such The National Library, The National Gallery, The Guinness Storehouse and the new EPIC museum. In the evenings there are trips to see shows at the major theatres of Dublin such as The Abbey – Ireland's National Theatre, Smock Alley Theatre 1662, The Project Arts Centre and the Gate Theatre.
At the end of the two weeks participants perform a showcase of scenes from the texts they have been working with in the GSA's Black Box Theatre.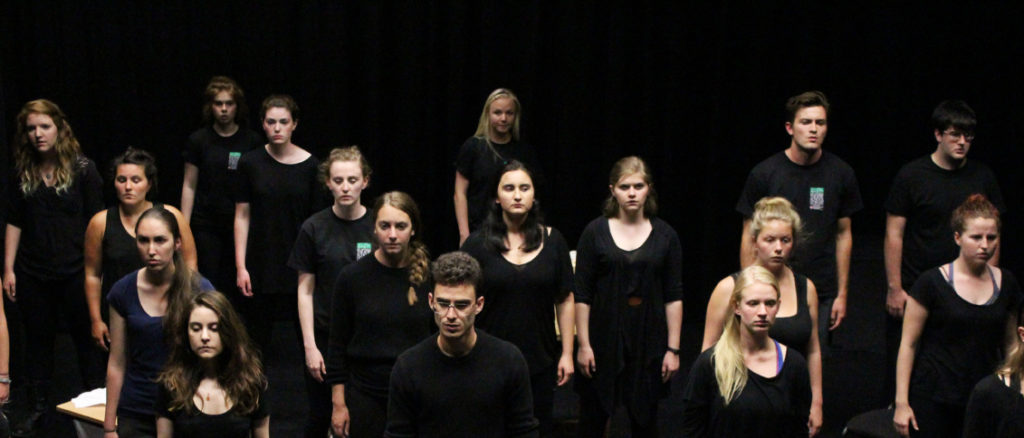 Course Duration: 5 days a week over 2 weeks, with a weekend free for travel.
Location: Temple Bar, Dublin
Price: €1850 (€1450 without accommodation)
Minimum Age: 18
For Further Information:
Call: 01 6799277
Email: coordinator@gaietyschool.com