Description
Easter Camp
Science and Drama
Take a trip to Willy Wonka's magical chocolate factory with us this Easter, in a camp that combines the magic of science, drama and Roald Dahl's whizzpopping imagination!
This week your child will take part in drama and performance workshops that will creatively explore the story and songs of the much-loved film, and science workshops with Willy Wonka t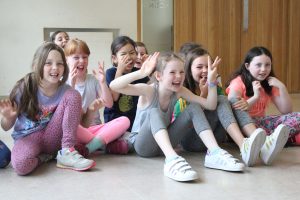 hemed experiments. Make your own lickable wallpaper, create a slimy chocolate river, make popping candy, and understand the science behind the famous fizzy lifting drink.
The week will end with a showcase for family members.
Ages: 7-10 Years
Date: 15th-19th April 2019
Time: 10am-4pm
Cost: €200