Description
Awareness Through Movement
An introduction to the Feldenkrais Method®
This workshop promises to be a day of gentle movement designed to enable you to feel, adapt and respond physically in new ways. The objective of this training is for you to question habitual patterns of movement that you may have become accustomed to. By increasing your ease and range of motion, improving flexibility and coordination, you will rediscover your innate capacity for pleasurable, efficient movement.
Since how you move is not just for performance, but how you move through life, these discoveries will often enhance your thinking, emotional regulation, creativity and problem-solving capabilities.
You will be guided through sequences of movements that invite you to move with gentle attention within a comfortable range. As you attend to the improving quality of movement, unnecessary muscular tensions throughout the body can reorganize and release.
Without freedom of movement we risk injury, stress and diminished potential to express ourselves.
Some of the many benefits to be enjoyed are:
• Working without strain and tension
• Increased flexibility
• Greater stability and balance
• Learning how to recognize habitual patterns that may inhibit freedom of movement
• Finding different ways of performing the same function
• Better focus and attention
• Improved breathing
• Learning how to listen to the body's signals and avoid injury
• Embracing challenges that may have impeded enjoyment or progress
• Creative flow
• Moving beyond effort
• Re-awakening curiosity
What to bring:
Please bring a Yoga mat and a towel or two to use as props.
"The lessons are designed to improve ability, that is, to expand the boundaries of the possible, to turn the impossible into the possible, the difficult into the easy, and the easy into the pleasant" – Moshe Feldenkrais
Sunday May 24th, 10am-5pm
About the Tutor
Libby Seward
Libby is an accomplished dance artist, choreographer, collaborator, movement director and facilitator. For over twenty-five years her work has spanned professional dance, theatre, opera, dance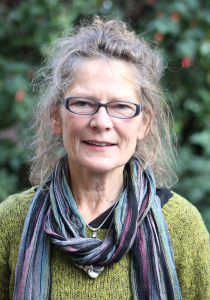 work in community and healthcare contexts.
Her work is rooted in movement practices that connect body, mind and breath by releasing physical tension, freeing the breath, building physical awareness, flexibility and strength. This integrated and intuitive approach is influenced by a range of disciplines such as qi-gong, yoga, release technique, contact improvisation and somatics.
Libby holds a Masters in Dance and is a Laban graduate. She is currently studying to be a Feldenkrais practitioner. As the founder and Artistic Director of Animated State Dance Theatre Company she creates original dance theatre productions including: Re-imagining Beckett, Rag and Bone Shop of the Heart, Samsara, Crossing, Close Encounters, InterPhase 3, She Takes Place. Recent movement direction work for opera includes Opera Theatre Company's 2016 production of La bohème and Monteverdi's Orfeo (2014) ; Cavalli's Ormindo, RIAM; The Invader, a new Irish Opera by Eric Sweeney
In her role as the Arts Council's appointed Dance Artist in Residence 2010 to 2015 she worked to promote dance as a unique, vital and accessible art form. Libby's work with young people and adults with Down syndrome led to the establishment of TRACES Dance Ensemble a company of dancers who challenge perceptions about dance and disability.
A skilled collaborator, Libby delights in creative exchanges with artists of all disciplines. Collaborators include opera and theatre director Ben Barnes, composer Andrew Synnott, mezzo-soprano Karolina Blixt, playwright Jim Nolan, poet Mark Roper, visual artists Ben Hennessy, Alanna O'Kelly, Brian Hand, Una Ryan and Natasha Bourke. In 2016 she has worked on a poetry film Angel with Mark Roper and a performance art installation 'Stormy Petrel for the An Post GPO: Witness History Public Art Commissions Award.