Description
FREE ACTING/MUSICAL THEATRE TRIAL
Is your child curious about joining a drama class? Try a Free Class this Autumn.
Please note, as these are merely trial classes, the age groups may not reflect the group your child will end up in for the full term, as the age groups are much less spread out for the full term – i.e an 11 year old will likely be in the 11-13 age group rather than 8-11 years. We only offer free classes the week before term begins, we do not allow children to trial Young Gaiety at any time once term has begun. 
Classes will take place in person at the specified venues unless government restrictions specify they must take be moved online to Zoom. Please see GSA's response to Covid here. 
PLEASE ENSURE TO LIST ALL THE NAMES AND DATES OF BIRTH OF EVERY CHILD BOOKED IN VIA THE NOTES IN YOUR BOOKING 
You can see the full range of Young Gaiety courses here.
This term we will not be running Trial classes in Rosemont Secondary School – however, if you wish to trial a class before signing up, we recommend attending one of our other venues on the Try for Free day, as it will have similar content.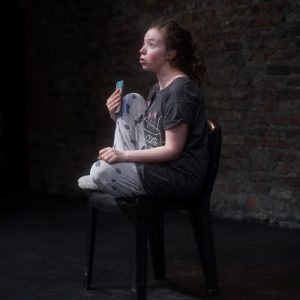 Drama 4-7s 8th January 10am – 11 am
Drama 8-11s 8th January 11.30am – 12:30pm
Drama 12-18s 8th January 1pm – 2pm
Musical Theatre 8 – 12s 8th January 10am – 11 am
Musical Theatre 13 – 18s 8th January 11.30am – 12.30pm
Drama 4-7s 8th January 10am – 11am
Drama 8-11s 8th January 11.30am – 12.30pm
Drama 12-15s 8th January 1pm – 2pm
Drama 16-19s 8th January 2.30pm – 3.30pm
Musical Theatre 8-12's 8th January 10am – 11am
Musical Theatre 13-18s 8th January 11.30am – 12.30pm
Acting for Camera 13-18s 8th January 11.30am – 12.30pm