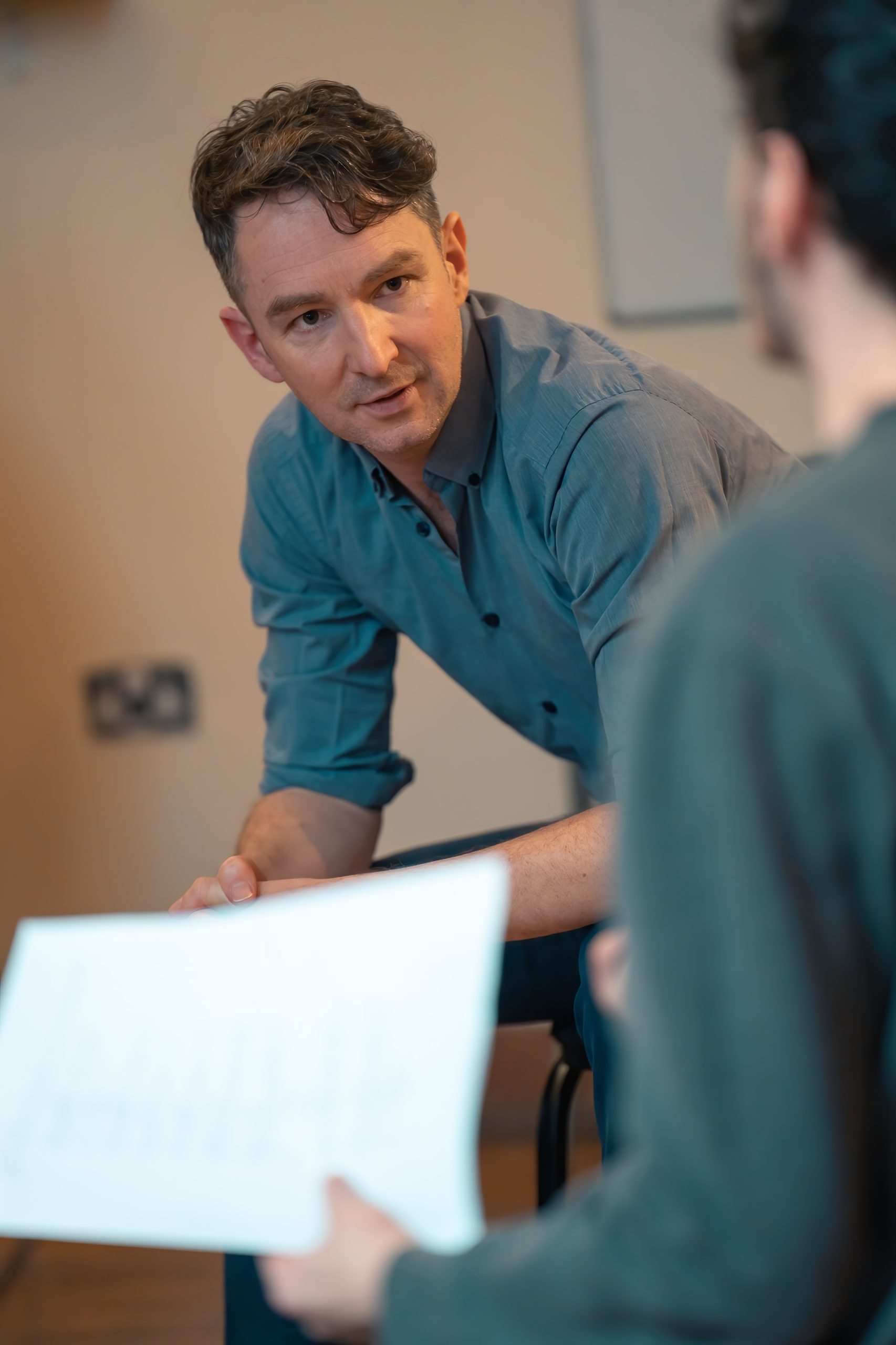 Playwriting for Beginners
€350
Playwriting for beginners will take students on the journey of writing their first play. From inception to fruition – the first idea to the first draft.
The course will give students the tools to generate their own work – focusing on character, story and structure.
Description
The course will be taught by Lee Coffey.
Lee is a writer based in Dublin. He is a founding member and Artistic Director of contemporary theatre company Bitter Like A Lemon.
He was one of six writers selected for the 2018 New Playwrights Programme to mark the Lyric Theatre Belfast's 50th year celebrations. He was a participant in Six In The Attic in 2018 – 2019, an Irish Theatre Institute initiative to support and promote emerging creative talent. He was also a participant in the prestigious Rough Magic SEEDS programme in 2016 – 2017.
Lee's play In Our Veins – commissioned by Dublin Port Company – had a hugely successful run on the Peacock Stage at The Abbey Theatre in 2019. His debut play Leper + Chip has been performed to great acclaim at Theatre Upstairs, Project Arts Centre, Edinburgh Fringe Festival (nominated for the Broadway Baby 5 Star Award and the National Student Drama Award for Best Play) Electric Picnic, Lyric Theatre, Belfast and axis:Ballymun, Cork. It was also produced by Inis Nua Theatre Company in Philadelphia, USA. Other productions include Peruvian Voodoo (Theatre Upstairs), Slice, the Thief (Smock Alley, axis:Ballymun), Murder of Crows (Theatre Upstairs, Project Arts Centre, Garter Lane, Lyric Theatre Belfast), From All Sides (Dublin Fringe Festival), The radio play The Matron as a part of Dead Air (Bram Stoker Festival) The Tenements (Collaborations, Smock Alley) and 24 Hour Plays (Abbey Theatre). In 2020 Leper + Chip and Slice, The Thief were adapted for film as a part of Dublin Port Company's The Pumphouse Presents: alongside axis:Ballymun, Anu and Fishamble.
Lee was recently awarded an Arts Council Commission Award to write his new play The Fortune Brothers for axis:Ballymun. His new play G.O.D. (Good. Orderly. Direction.) will premiere in Dublin Theatre Festival October 2022.
| | | | | | | | |
| --- | --- | --- | --- | --- | --- | --- | --- |
| Thursday | 20 Apr - 15 Jun | Temple Bar | 7 pm - 9 pm | €350 | | | Book |
Related Courses
€80
A masterclass for adults to learn all about the acting industry and how to get work as a professional actor.