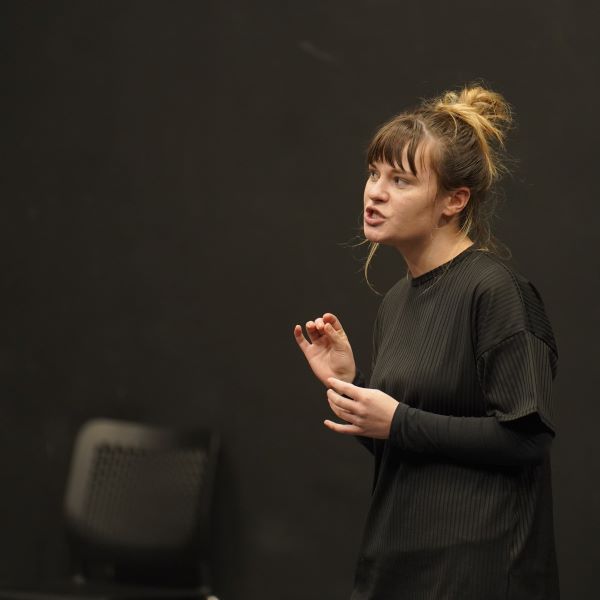 A one day masterclass to maximise your voice for performance
Description
One Day Masterclass in Voice
In acting and communication, your voice is one of the most important tools you have. In order to help you optimise this tool, we are running a one day masterclass, led by GSA's voice coach Mark Downey.
This workshop is focused on enhancing your voice for both singing and acting. It is designed to give you a better understanding of how your voice works, breathe better, ground yourself and gain the confidence to use your voice effectively.
About the Tutor
Mark Downey is Head of Voice and Speech at GSA, the National Theatre School of Ireland. He has worked with stage, film/ TV and voice over actors across North America and Europe.
He studied theatre and acting under Jacques Lecoq, Ben Ratner and Patsy Rodenburg.  He is a multi-certified voice coach, most recently under Ms. Rodenburg as part of her Master Teacher Program and as a Patsy Rodenburg Associate from July 2022.
Empty
Empty
Empty
Empty
Empty
Empty
Related Courses
€310
The Youth Theatre Company is the highest level of actor training at the Gaiety School of Acting for young people aged 14-18. Every year in September we audition for new members of the company.
€250
This course is for those wishing to start their journey to the stage!
€200
A week long Summer Camp fo 8-11 year olds brimming with playful and inventive fun.