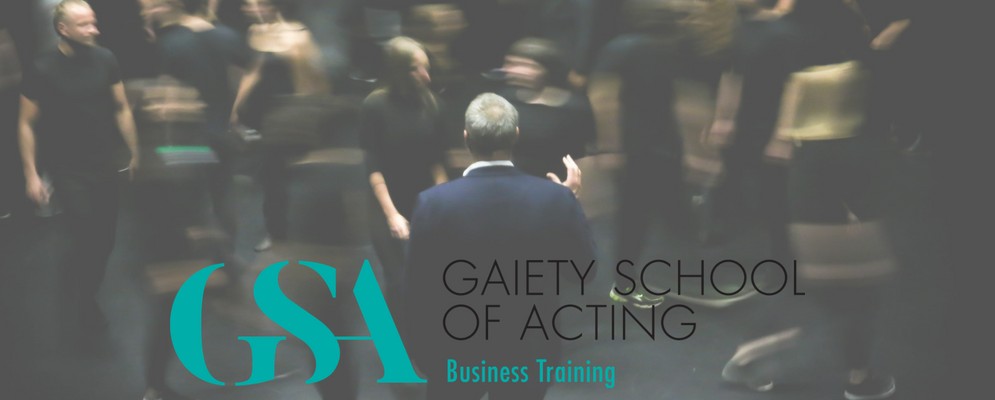 What We Do   Who We Are   Online Training Brochure   Contact Us
GSA In Business can help your business by providing one-of-a-kind training opportunities for you and your staff. Our tutors will work with you to impart actor's skills that are fun, easy to learn and applicable to the business world. These actor's skills can help create a vibrant, innovative and creative workplace, increase company productivity and boost staff morale.
Our training responds to and addresses the needs of not only the leaders but also of your team and the people you serve. Our approach is to listen, get to know your organisation and work with you to design and develop appropriate solutions for your own business needs. Our training programmes are designed to be flexible, to work around your timetable and to accommodate large and small teams.
Our Clients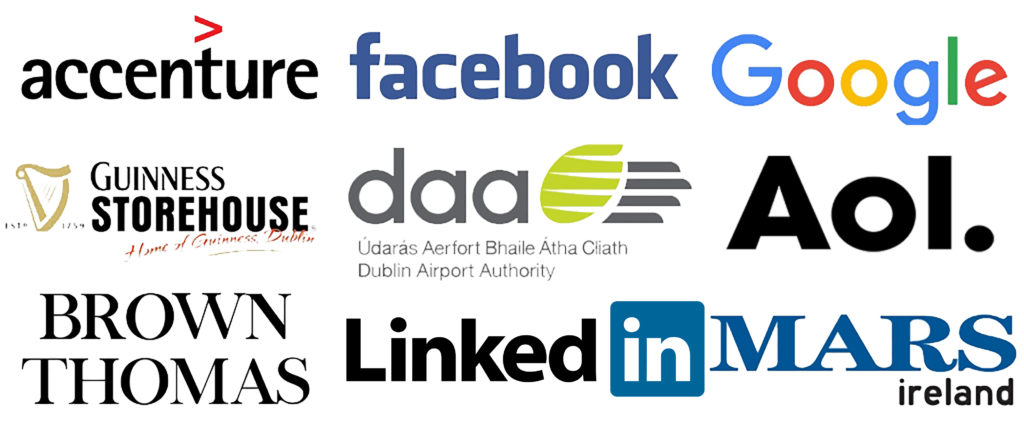 Training Options
All the below can be offered in a virtual setting
Contact Us:
If you are interested in working with GSA In Business, whether for one-to-one sessions, a team workshop or a family fun day, contact us via email at educate@gaietyschool.com or give us a call on 01 – 6799277 and ask for Anna.
"Through a series of workshops the Gaiety School of Acting has worked with the Guinness Storehouse to develop a great platform for engagement and confidence building. Our aim in the Guinness Storehouse is to provide an entertaining experience for our visitors and the Gaiety School of Acting did provide us with entertaining training techniques which helped us achieve this. The feedback has been very positive and we look forward to our next training day."
– Guinness Storehouse Tour
In this video GSA Director, Patrick Sutton, talks through the ways in which actors skills can be taught and implemented in the business world and explains the programmes we offer in Communication Skills, Leadership, Team Building and Brand Management. Scroll down to find out more about our programmes and how you can arrange a training workshop with GSA in Business for you or your team.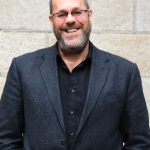 Patrick Sutton
Director
Patrick trained at Dartlngton College of Arts, graduating with a BA (honours) Theatre and received his MA (Screenwriting) from IADT. He is a former director of Wexford Arts Centre and of Team Educational Theatre Company.
He has been director of The Gaiety School of Acting since 1993. He is a founder and director of Smock Alley Theatre-1662 and of Communicate, a communications company working at a senior level in industry, politics and the arts.
He was a government appointee to the board of The Arts Council (1997-2005) The Irish Museum of Modern Art (2000-2005) and to Culture Ireland (2005-2009). He is board member of The Lisa Richards Agency and until recently was a member of the governing authority of The Dublin Institute of Technology.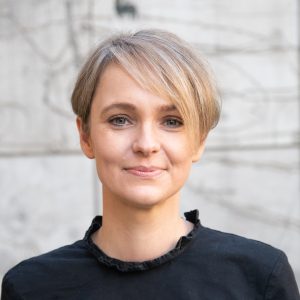 Anna Kadzik-Bartoszewska
Corporate Coordinator
Anna has developed the training solutions for groups and individuals in communication and personal development for over 4 years. She works at all levels with organisations, from new managers to directors and partners and specialises in training development in presentation skills, public speaking, personal impact, assertiveness, influencing skills, behavioural change and leadership development.
She has a PhD in Art History, MA in History and BA in Fine Arts. As a training advisor and specialist she works in both the private and public sectors and clients include: Guinness Storehouse, Teeling Whiskey, Google, Twitter, BearingPoint, Smurfit Business School, The Department of Arts, Heritage and the Gaeltacht, Mars Ireland, Accenture, DAA.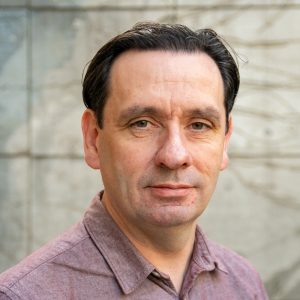 Donal Courtney
In the corporate sector Donal has developed and delivered training sessions for the Law Society of Ireland, Kings Inns Law School, Diageo Ireland, Enterprise Ireland, HSE, Bank of Ireland, Vodafone Ireland, Brown Thomas, Facebook, Philip Morris and Brown Thomas. He has built a strong personal reputation as a facilitator and coach where his intervention has helped his clients unlock their potential and discover a more confident approach to successful communication.
Since 2008 he has worked with the Guinness Storehouse in training tour guides, enhancing visitors experience by script writing and building understanding and cooperation among teams. Donal graduated from The Gaiety School of Acting in 1991. Since then he has worked as an actor, director, writer and facilitator in Ireland and abroad. He completed an MA in Theatre at NUI Maynooth, 2013.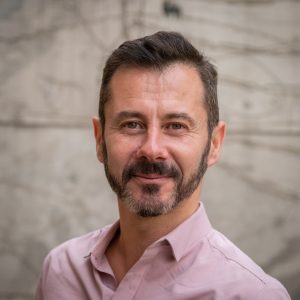 Seamus Quinn
Seamus qualified from NUI Maynooth. He now works at the Trinity College Dublin National Institute for Intellectual Disability and also with Adolescent/Adult Mental Health Services. He specialises in personal impact and influencing through voice, physicality and rapport and has a particular interest in innovation through creativity in the workplace. Seamus has worked extensively as a communication skills consultant, trainer, coach and role-player for over ten years. He has designed and implemented trainings at Leman Solicitors, UCD Humanities Institute, Stryker Corporation, Google and Livewire.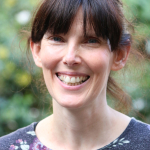 Oonagh McLoughlin
Oonagh trained as an actress at the Gaiety School of Acting, having first graduated from the Glasgow University with MA in Theatre and Social Policy and a Post-Graduate Diploma in Community Arts Education from the National College of Art and Design. Oonagh's work supports individuals to increase personal impact and presence.
She has been designing, developing and facilitating a variety of courses for the school since 2002. She leads communication skills and leadership training, applying her skills as a theatre practitioner to body, breath and voice work in an accessible and effective manner.

Martin Maguire
Martin is an actor, director and communications coach. He has worked extensively in theatre and on screen for almost thirty years. He has worked in most of Ireland's major theatres and in numerous tv shows including Glenroe, Fair City, Ballykissangel, The Clinic, Ros na Run and The Tudors. His voice has been used in TV and Radio commercials and for narrations for RTE and others.
Martin initially studied acting and then went on to train as a director, working as an assistant on numerous GSA public productions. He has an extensive experience of leading training and development programmes within the corporate sector for PWC, ESB, Dublin Bus, Jameson, Law Society of Ireland, DAA and Accenture. He uses a variety of different approaches designed to make the training interactive, challenging, fun and tailored to the individual's specific needs and strengths.

Sharon Mannion
Sharon Mannion is an actor, comedian and facilitator based in Dublin. Her workshops in Improvisation promote confidence, enhance listening, encourage creative problem solving, foster better communication, build trust and support within teams, enhance focus, concentration and clarity in decision making and promote agreement through conflict. She also provides workshops in Stand Up and Storytelling which focus on, as well as the above, developing material, finding and presenting your inner 'funny', dealing with stage fright, creating audience rapport and more.
Previous clients include Google, Creative Events, and for the past six years she has worked closely with Hosca and John Kenna Training Consultants as part of their Good Management Programmes.
TV credits include Trojan Donkey (Channel 4/RTE 2), Moone Boy (Sky 1) and Roy (BBC) and she performs weekly with the Dublin Comedy Improv at the International and The Cardinals at the Workmans Club.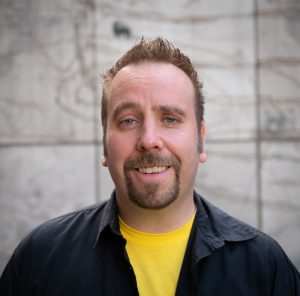 Danny Kehoe
Danny is an Actor, Comedian, Improviser, Voice Over Artist and Sketch Writer from Dublin. He performs weekly with the Dublin Comedy Improv (International Bar, Mondays @9pm), he was a semi-finalist – 'So You Think You're Funny' (Edinburgh Festival), and of 'The Best Newcomer' @Bulmer's International Comedy Festival (both in 2005). In 2010, Danny was honoured to receive a scholarship to spend the summer studying improvisation and writing at the highly prestigious Second City and IO Theatres in Chicago, Illinois, USA.