The Young Gaiety & Youth Theatre Saturday School first opened its doors in Malahide in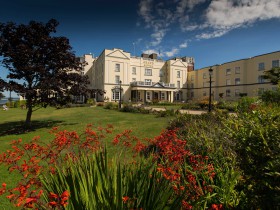 October 2006, and has been constantly growing in popularity. The classes take place in The Grand Hotel Malahide. We run Drama Workshops for children from the ages of 4–13, with the possibility for progression, by tutor recommendation, to Performance Workshop, for children aged 8-13.
We offer a Youth Theatre Workshop for ages 14-18.
We also run a Youth Theatre Company in Malahide Castle. Students between the age of 14-18 years are invited to audition for the company.
We are now enrolling for new and returning students for the new term beginning on September 28th.
The Grand Hotel
Malahide, Co. Dublin
Phone: 1890 258 358
Email: info@gaietyschool.com