The Young Gaiety & Youth Theatre Saturday School first opened its doors in Malahide in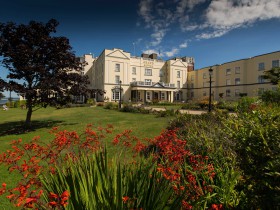 October 2006, and has been constantly growing in popularity. The classes take place in The Grand Hotel Malahide. We host drama workshops for children from the ages of 4 – 13. We offer a Youth Theatre Workshop for ages 14-18 years.
For the first time in 2016, we are launching a Youth Theatre Company in our Malahide venue. Students between the age of 14-18 years are invited to audition for the company.
The Grand Hotel
Malahide, Co. Dublin
Phone: 1890 258 358
Email: info@gaietyschool.com
Is your child curious about joining a drama class? Gaiety School of Acting offer a day of FREE drama classes for children aged 4 to 18 years at our 3 Young Gaiety locations: Bray, Malahide & Temple Bar. If your child enjoys their Gaiety School experience, you can sign them up there and then for the new term which begins on 7th April 2017 . Booking is essential as these classes are always very popular. Please see the full range of Young Gaiety courses here

Free!