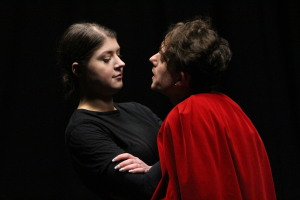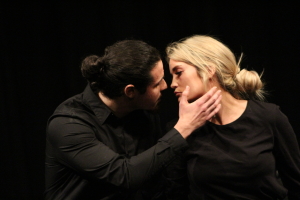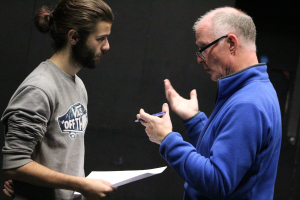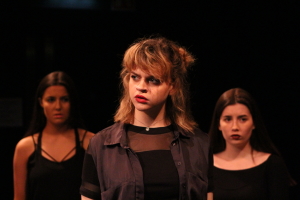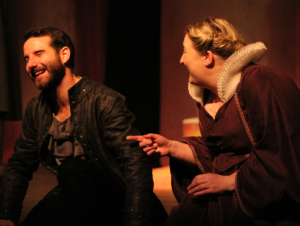 Begin your professional acting career at the Gaiety School of Acting
We are searching for the finest talent who are ready to take the extraordinarily rewarding journey with us, through our proven conservatory training programme into an industry that will challenge you beyond words. Your body, imagination, voice and intellect will be tested in an environment that is tough, yet which prides itself on giving excellent individual support.
Our staff are respected working industry professionals and our long term leadership is our guarantee of consistency. At this school you will be rewarded and challenged, inspired and empowered to make the best possible work you can make. At the end of your time with us, we position you as close to the industry as is possible, while giving you the skills to make and create your own original and dynamic work.
The Gaiety School of Acting is rated nationally and internationally. Our alumni can be seen across every stage and every TV and film studio creating new work, both nationally and internationally. Our international reputation is built on our proven conservatory track record and our graduates are lauded across the globe garnering Tony and Oscar nominations and numerous UK and Irish awards.
Full-time students engage in an intensive regime of physical, emotional and intellectual training with grounding in core courses. Our faculty consists of top practitioners who have trained at a myriad of prestigious international institutions. In addition to the core teaching staff, we also invite visiting professionals to host specialist workshops over the course of your two years with us.
Your training at the Gaiety School of Acting will take in a number of core courses in addition to special projects. Many of these modules will culminate in the performance of public showcases and a graduation play.
First year consists of 'learning the language' of acting: inner and outer awareness, performance principles and a full-bodied preparation for physical, intellectual and emotional growth. Second year focuses on 'speaking and practicing the language': strengthening and tuning the actor's instrument while maintaining a strong emphasis on performance, and beginning to present the work to directors, casting directors and agents.
CORE MODULES
Acting
Shakespeare
Contemporary Theatre
Improvisation
Manifesto – devising and making your own work.
Voice
Singing
Movement: Suzuki & Viewpoints
Stage Combat (accredited)
Dance/Tap
Mime
Commedia Dell'Arte
Theatre of Clown
Theatre History
Text Analysis
Film & TV Acting
Cabaret
Industry & Production
Breathe – positive mental health & well-being
Casting & Auditioning
Career Guidance