Young Gaiety & Youth Drama
The Young Gaiety Saturday Stage School is the most comprehensive acting course available to young actors in Dublin and Ireland.  We operate our stage schools in Temple Bar, Bray and Malahide.
NEXT TERM STARTS APRIL 7TH 2018
Book into a Kids Try for Free Class
The school is both nationally and internationally recognised as the premier training facility for actors both in Dublin and Ireland. Past pupils that have come from our school of acting include Colin Farrell, Olivia Wilde, Colin O' Donoghue and Aidan Turner.
The structure of the course is both flexible and comprehensive, allowing students to participate in anything from a 10 week course to a three year cycle. Within each age group, you can choose between the Drama Workshop and the Performance Workshop. We also offer Musical Theatre, Youth Theatre Company and Young Performers Company, as well as Parent & Toddler Drama.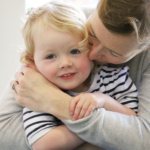 Ages 18 months to 3 years (Temple Bar)
This unique morning course which will enable parents and children to learn a new skill in a fun and interactive environment. This one hour drama-based programme will help develop coordination, confidence and creativity.
10am-11am Saturdays and Wednesdays