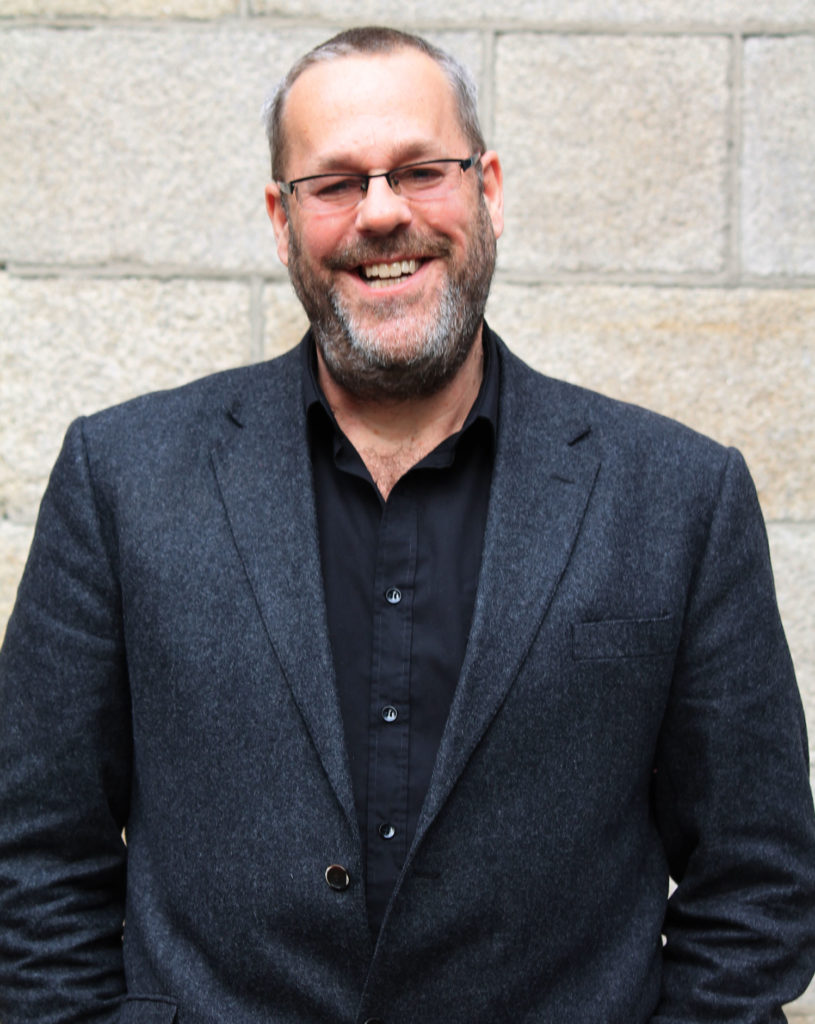 Director
Patrick trained at Dartlngton College of Arts, graduating with a BA (honours) Theatre and received his MA (Screenwriting) from IADT. He is a former director of Wexford Arts Centre and of Team Educational Theatre Company.
He has been director of The Gaiety School of Acting since 1993. He is a founder and director of Smock Alley Theatre-1662 and of Communicate, a communications company working at a senior level in industry, politics and the arts.
He was a government appointee to the board of The Arts Council (1997-2005) The Irish Museum of Modern Art (2000-2005) and to Culture Ireland (2005-2009).
He is board member of The Lisa Richards Agency and until recently was a member of the governing authority of The Dublin Institute of Technology.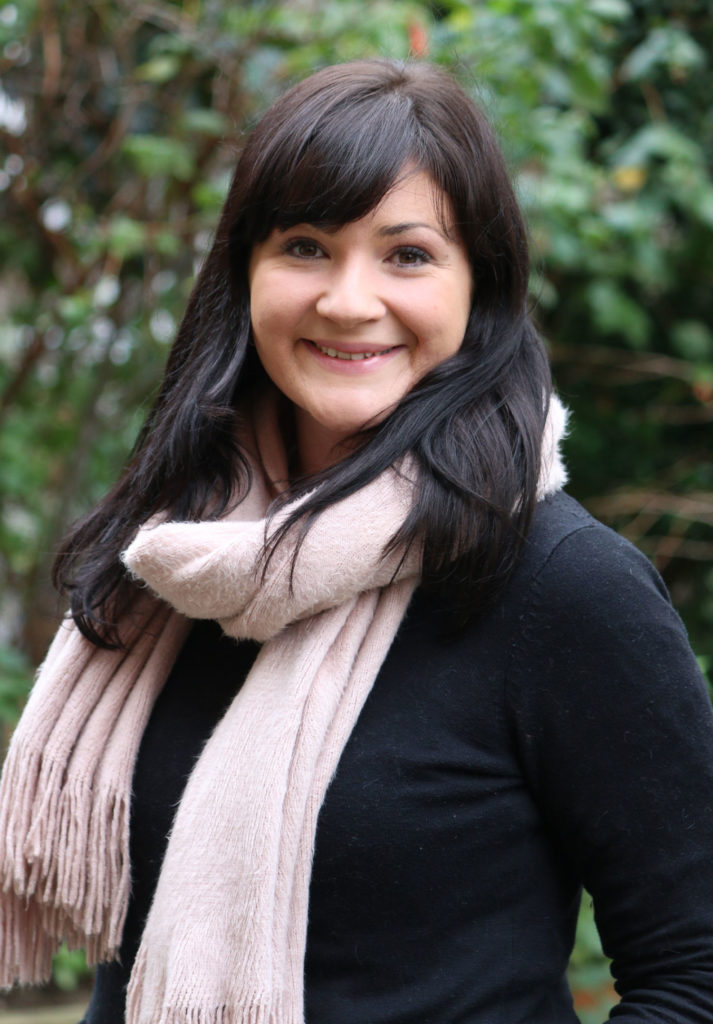 General Manager
Maeve is currently the General Manager at The Gaiety School of Acting. Prior to that Maeve spent over 5 years with Dublin Theatre Festival as Audience Development and Sales Manager, liaising closely with audiences and artists; both national and international. She spent 3 years with the Arts Council of Ireland in the Theatre, Literature and Circus departments administering awards in funding and assisting in policy development. Maeve holds a BA in Speech and Drama studies from DIT Conservatory of Music and Drama and an MA in Theatre Practise from the Royal Welsh College of Music and Drama. A former teacher of Drama, she still occasionally adjudicates externally for Speech and Drama Feis.
Ph:01 6799277*13
Educate & Outreach Coordinator
Originally from Karkow, Poland Anna Kadzik-Bartoszewska holds a BA in Art History from the the Pontifical University of John Paul II in Krakow, M.Arch Sc. in Architecture, College of Architecture, MA in History from Pontifical University of John Paul II and a PhD in Art History from University College Dublin. She has taught in UCD, worked at the Chester Beatty Library and joined the Gaiety School of Acting team in August 2012. She coordinates our outreach drama workshops in Primary and Post-Primary schools and specially tailored sessions for Higher Education Level, Corporate and Language schools.
Ph:01 6799277*17
School Coordinator
Kate has a long standing interest in drama and theatre and has been performing since a very young age. She has previously worked Box office and Front of House in the Pavilion Theatre Dun Laoghaire and also worked with their marketing department. Kate studied photography in IADT Dun Laoghaire and has exhibited widely both in Ireland and Europe. She continues to work on her visual arts practice in tandem with working at the Gaiety School of Acting.
E: coordinator@gaietyschool.com
Ph:01 6799277 *Ext 18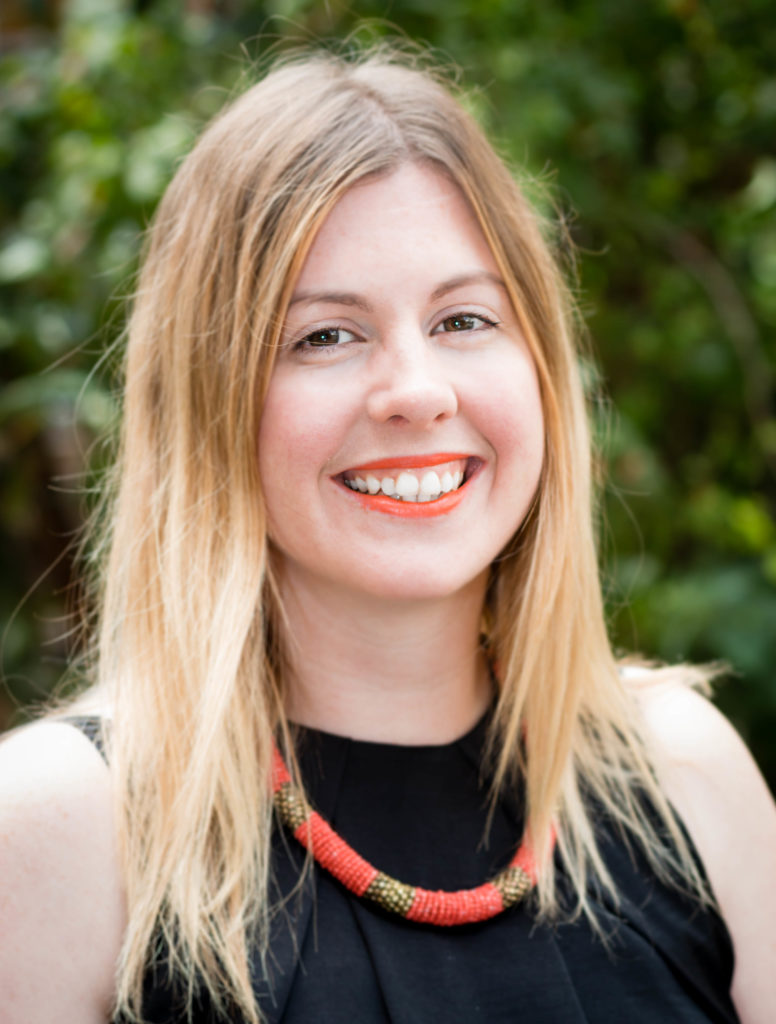 Assistant to the Coordinator
With a Degree in Media Production, Orla comes for a film/event Production background. Her keen interest in the Arts has seen her work in organisations such as Filmbase and Dublin Theatre Festival. She also has several years experience working in Communications and Event management for the charity sector.
E: coordassist@gaietyschool.com
Ph:01 6799277 *Ext 24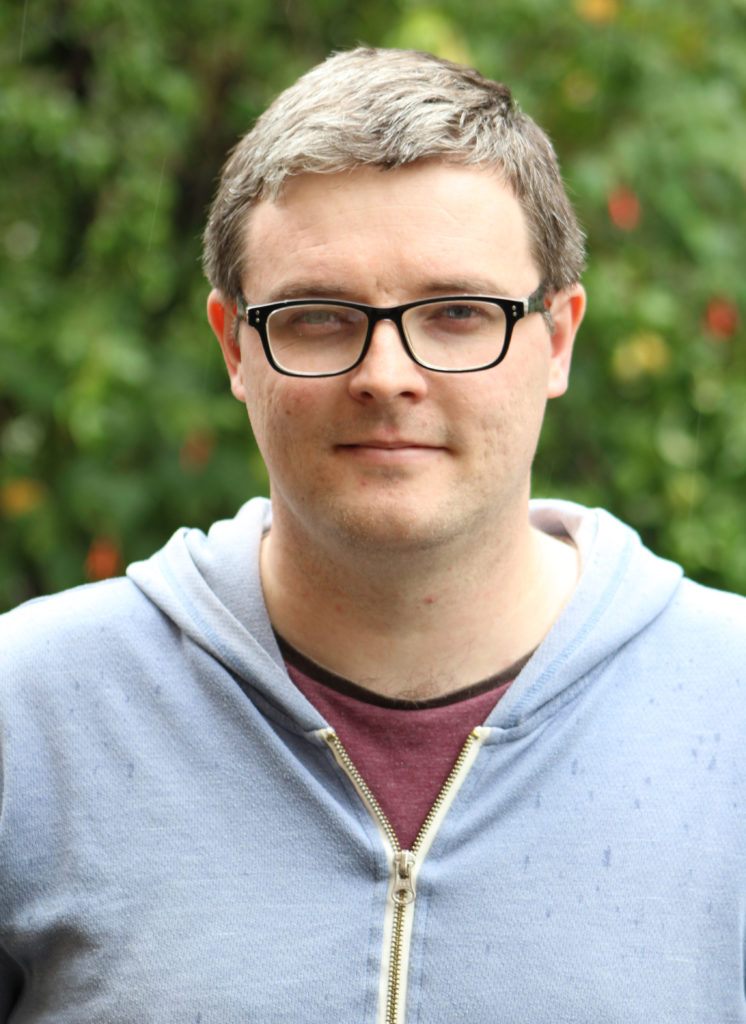 Administrator
John joined the Gaiety School of Acting in June 2014. He studied Media Production in Liberties College, and has since written and produced original film projects. He has been involved at a technical level with stage productions both before and since starting with the Gaiety School of Acting. He has experience in both coordination and administration, as well as front-of-house duties.
Ph:01 6799277*15
Head of Marketing
Lauren holds a degree in English and History from UCD, an Associate Diploma in Speech and Drama from Griffith College and a Masters in Drama and Performance Studies from UCD. After working in Imaginosity, Dublin Children's Museum in the Theatre, Programming and Marketing Department for seven years, Lauren joined the Gaiety School of Acting in April 2015. Lauren has also previously worked as theatre writer for Entertainment.ie and Irish Theatre Magazine and has taught Speech & Drama to young children for a number of years.
Ph:01 6799277*16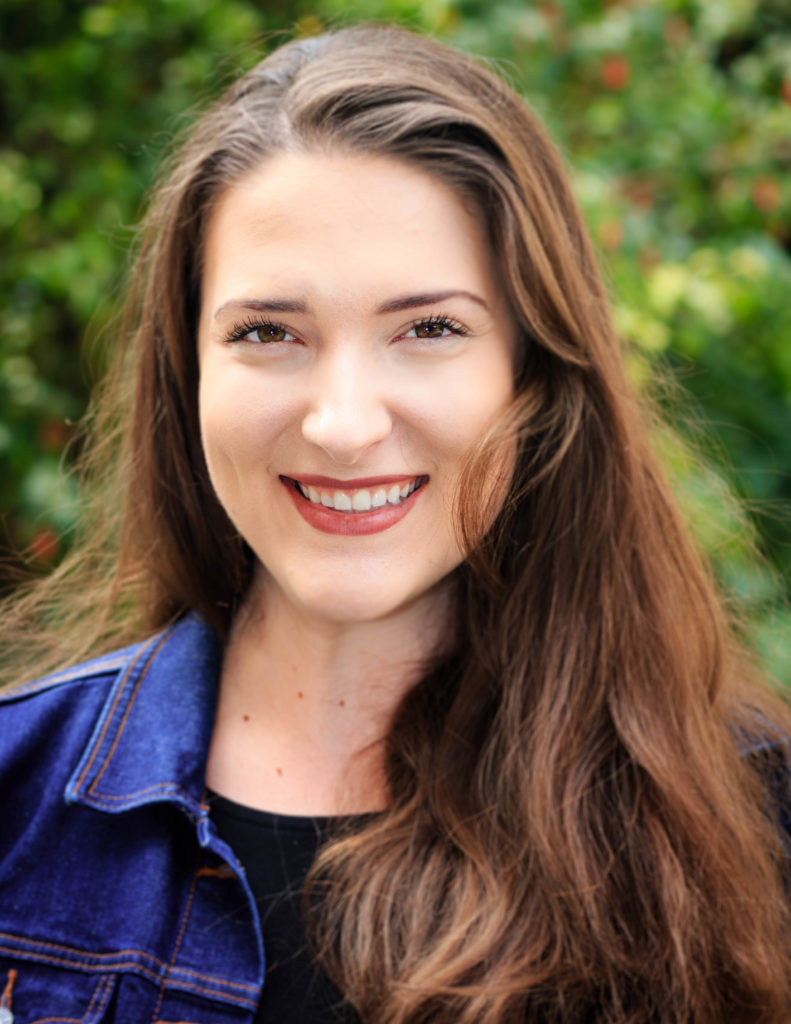 Marketing Assistant
Originally from Chicago, Katie has a bachelor's degree in Theatre Arts and Broadcast and Electronic Communications, as well as a master's degree in Business Leadership from Marquette University. She has an acting background and still performs regularly. She has trained at the Second City and iO Chicago where she studied improvisation. Katie moved to Ireland in the autumn of 2016 and is thrilled to work in the arts at GSA.
E: marketingassistant@gaietyschool.com
Ph:01 6799277
Shakespeare Coordinator
Rebecca has a degree in History and Sociology from UCD, a masters in Medieval History from UCD and a Postgraduate diploma in Cultural Heritage and Museum Studies from University Ulster. She has worked in the education field since 2007 and most recently was Educational Development Manager with Imaginosity, Dublin Children's Museum and has been a member of the Discover Primary Science CPD tutor panel since 2013.
Staff Photographer
A Multimedia graduate from DCU, Tom has been with the Gaiety School of Acting since November 2014. Tom's interest in photography goes way back to 1995 when he won third prize in a children's photography competition in Spiddal. Since then, he has grown his body of work, spending the majority of his photographic career in Santiago, Chile, where he worked for the some of the leading English speaking newspapers in the country, covering the 2010 earthquake, the 33 Chilean Miners' escape in 2010, as well as both Football World Cups in 2010 and 2014, among others.
Receptionist
Cleo has studied Presentation and Performance for the media in Ballyfermot College Of Further Education and she also has a Higher National Diploma in Radio. She worked on TV3's Ireland AM as an Intern throughout College. She then worked at Midlands 103 Radio Station where she reported and presented her own radio show. She works as a professional voice over artist in her spare time and can be heard on many different stations. She has a passion for dance and performance, which brings her to The Gaiety School of Acting.
Receptionist
Mollie graduated from Drama and Theatre Studies at Trinity College Dublin and currently studies drama facilitation at Artstrain (Youth Theatre Ireland). Mollie is a director, writer and drama facilitator. She joined The Gaiety School of Acting in 2016.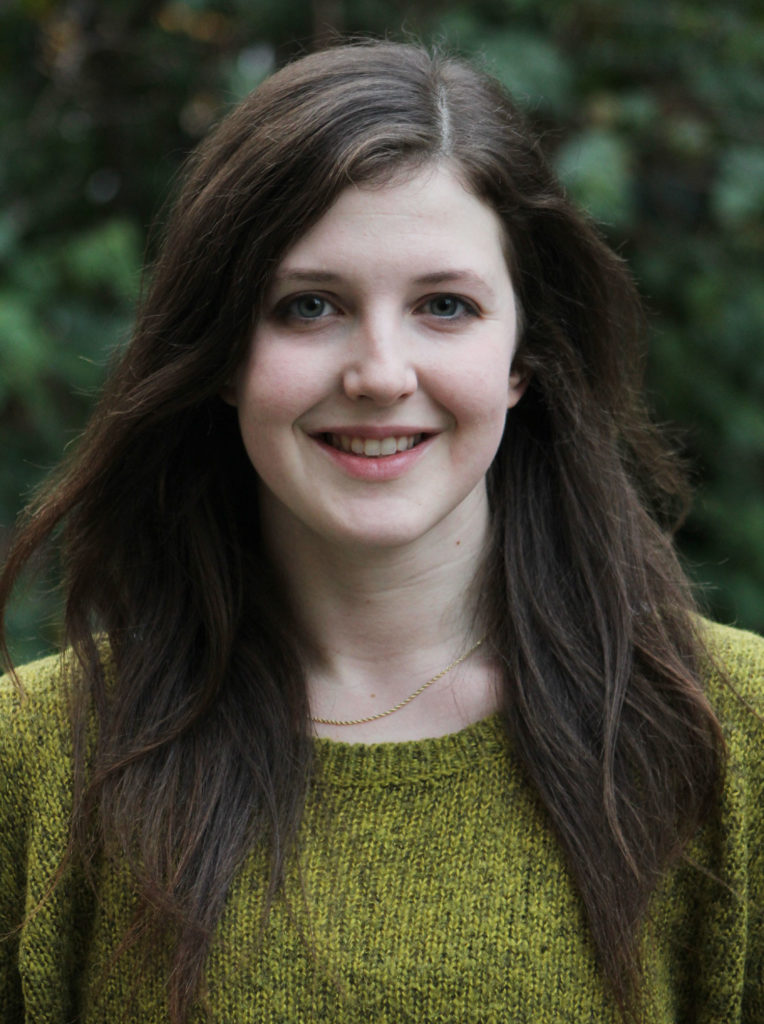 Receptionist
Jessy just recently graduated The Gaiety School of Acting Full Time Course in June 2016. She is currently pursuing a Masters Degree in Theatre Practice with The Gaiety School of Acting and University College Dublin, while continuing her work as an actor and writer. Jessy joined reception in October 2016.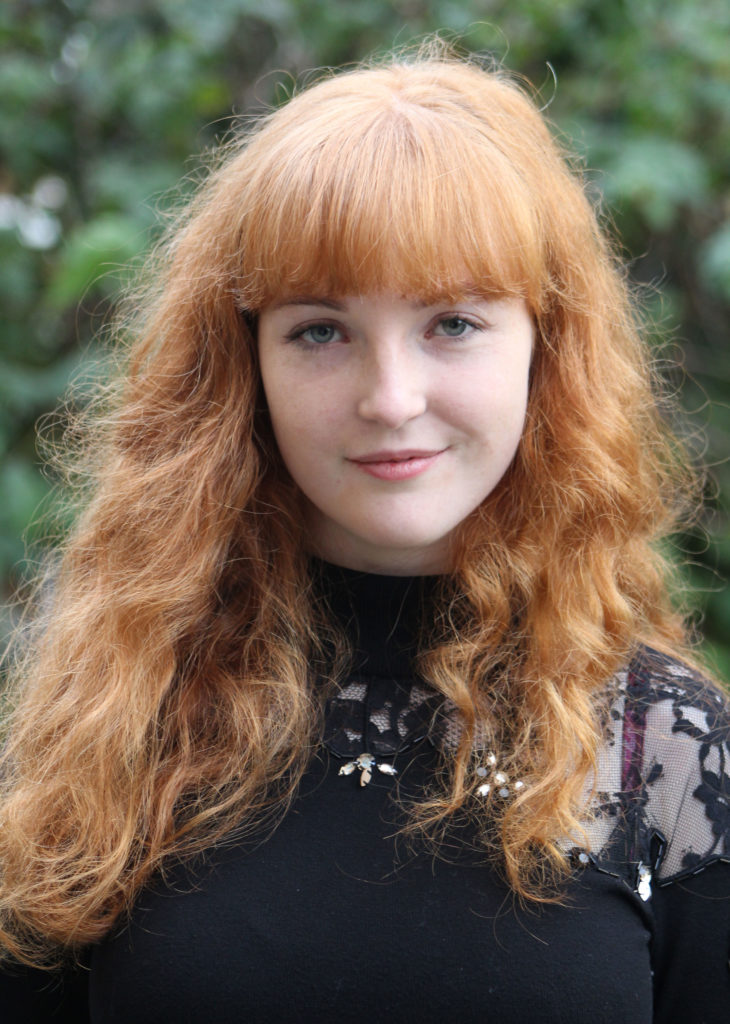 Receptionist
Megan graduated from The Gaiety School's Full Time programme in 2015. Megan joined the reception team in November 2016 whilst continuing to work as both an Actor and Writer for Stage and Screen.
Stagecraft, Manifesto
Donal trained at the Gaiety School of Acting graduating in 1991. He also holds an MA in Theatre practice from NUI Maynooth and has qualifications in Combat and Directing from the British Academy of Dramatic Combat and the University of Ulster. He has worked as an actor, writer and director in theatre, film and TV in Ireland and abroad. He has taught at the gaiety school of acting since 2000 and IES abroad since 2008. He also has worked as a workshop facilitator for a range of public and private organisations including DIAGEO, Google, HSE , ESB , Brown Thomas Facebook, Kinsale College of Further Education and Kylemore VEC. He is also a member of the Guild of drama adjudicators ( GIDA ) and Irish actors equity.
2nd year Acting: Shakespeare and Stanislavski
Liam is an established freelance theatre director based in Ireland. He has received numerous awards from the Irish Arts Council to develop his work over the last 10 years. He was nominated for an Irish Times Theatre Award as Best Director in 2004 for two productions Speaking in Tongues (Quare Hawks) and Rashomon (Storytellers). He trained as an actor at the Stanislavski Studio in the Focus Theatre Dublin under Deirdre O'Connell and Mary Elizabeth Burke Kennedy. Liam has worked with internationally renowned directors such as Lindsay Anderson, Sir Hugh Hunt, Declan Donnellan, Phyllida Lloyd, James Macdonald and Annie Castledine.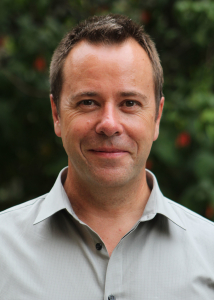 Full Time Acting Programme: Voice
Mark is one of just 10 coaches worldwide to have been personally selected by world leading Voice, Speech and Presence coach Patsy Rodenburg to be one of her inaugural Rodenburg Registered Teachers. He was also certified as a voice coach by legendary vocal coach Seth Riggs. His knowledge of body language comes from full time studies in Paris under the master of the body in movement, Jacques Lecoq. Among the cutting-edge techniques he uses in his training is Patsy Rodenburg's Second Circle™. His current area of interest is in the pioneering research  exploring the links between the art of communication and neuroscience.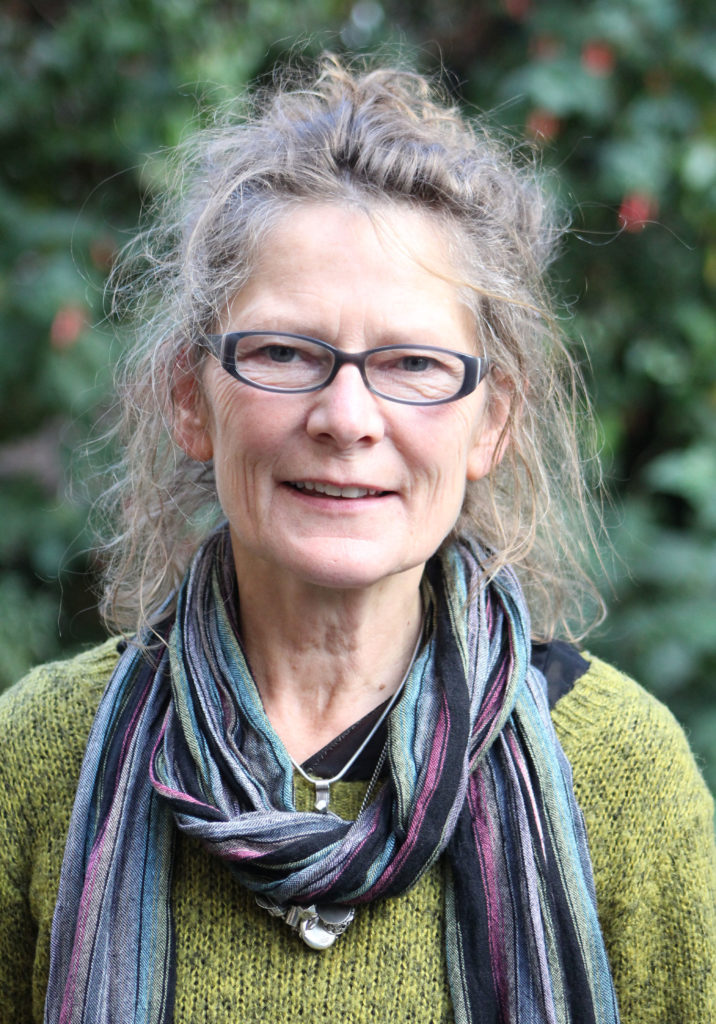 Full Time Acting Programme: Movement
Libby is an accomplished dance artist, choreographer, collaborator, movement director and facilitator. For over twenty-five years her work has spanned professional dance, theatre, opera, dance work in community and healthcare contexts.
Her work is rooted in movement practices that connect body, mind and breath by releasing physical tension, freeing the breath, building physical awareness, flexibility and strength. This integrated and intuitive approach is influenced by a range of disciplines such as qi-gong, yoga, release technique, contact improvisation and somatics.
Libby holds a Masters in Dance and is a Laban graduate. She is currently studying to be a Feldenkrais practitioner. As the founder and Artistic Director of Animated State Dance Theatre Company she creates original dance theatre productions including: Re-imagining Beckett, Rag and Bone Shop of the Heart, Samsara, Crossing, Close Encounters, InterPhase 3, She Takes Place. Recent movement direction work for opera includes Opera Theatre Company's 2016 production of La bohème and Monteverdi's Orfeo (2014) ; Cavalli's Ormindo, RIAM; The Invader, a new Irish Opera by Eric Sweeney
In her role as the Arts Council's appointed Dance Artist in Residence 2010 to 2015 she worked to promote dance as a unique, vital and accessible art form. Libby's work with young people and adults with Down syndrome led to the establishment of TRACES Dance Ensemble a company of dancers who challenge perceptions about dance and disability.
A skilled collaborator, Libby delights in creative exchanges with artists of all disciplines. Collaborators include opera and theatre director Ben Barnes, composer Andrew Synnott, mezzo-soprano Karolina Blixt, playwright Jim Nolan, poet Mark Roper, visual artists Ben Hennessy, Alanna O'Kelly, Brian Hand, Una Ryan and Natasha Bourke. In 2016 she has worked on a poetry film Angel with Mark Roper and a performance art installation 'Stormy Petrel for the An Post GPO: Witness History Public Art Commissions Award.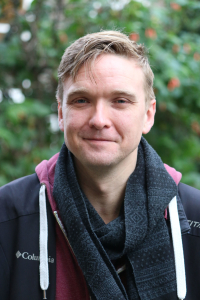 Stage Combat
Ciaran is the Stage Combat Instructor at the Gaiety School of Acting. He is certified in Unarmed combat, Broadsword, Rapier & Dagger, Knife, Smallsword, Quarterstaff, Sword & Shield , Single-Sword, Fire-Arms, Gladius, Capoeira and Aikido.
Ciaran has been working in the film and theatre industry since 1998. In 2003 he graduated from the Theatre Studies programme at Inchicore College and later went on to train with the Irish Dramatic Combat Academy. Ciaran has trained extensively in armed and unarmed stage combat in Ireland and in the USA. He is among Ireland's leading experts in theatrical violence and regularly works as a stage combat instructor, stunt performer, fight director, and actor.
Ciaran is a member of Stunt Register Ireland and has worked as a stunt performer on Vikings, Penny Dreadful, Into the Badlands, Red Rock, Reign, Jekyll & Hyde, Pilgrimage, The Third Wave and the music video for Kodaline's hit song All I Want, for which he also created the fight choreography.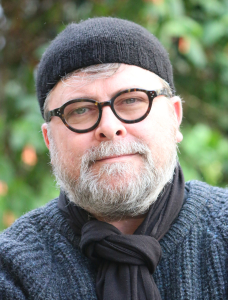 Text, Film & Television & Acting
Kristian has been an actor, director and teacher for over 25 years. A graduate of Olaf College, Minessota, the University of Saskatchewan and the University of Sussex, Kristian has been teaching at the Gaiety School of Acting since 2000. He is also Director of Smock Alley Players.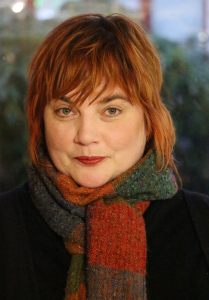 Performance Year, Active Drama, YTC
Clare Maguire graduated from Rose Bruford College with a BA Hons in Acting & Theatre Studies. She is a teacher, actor and director. Directing credits include: Cornerstones (Smock AlleyTheatre) Killing Kelly, The Wickedness of Oz, Legger (Collaborations 2014). A Moment in the Life of Me & Five Years, Nine Beds (Under My Bed 2014). Acting credits include: Stop, Look, Listen (Riverside Studios)Twelfth Night (Minack Theatre, Best Production 2012) Macbeth and Hamlet (Bath Shakespeare Festival, Minack) Heresies (Bristol Old Vic) The Bald Prima Donna (Kings Head, London + tour) Alice in Wonderland (International tour) As You Like It and Antony and Cleopatra, The English Shakespeare Company.
She has been teaching at the GSA since 2007.
2nd year Acting: Chekhov Technique
Paul has worked in theatre in Ireland as an actor, director and teacher for over thirty years, and has worked through Chekhov technique in his productions for the past ten years. He currently teaches the technique at the Gaiety School of Acting in Dublin, and has also taught it at universities and professional workshops across Ireland and in Wales.
Voice, Dialect and Singing
Russell opens actors up to the range, depth and subtlety of their communication, verbal and non-verbal, treating practicalities such as projection, clarity or accent, as extensions of a more fundamental integrated development of physicality and psyche. Synthesising a range of approaches, he encourages students to begin building their own methodical process in illuminating and interpreting extant texts, and fostering their artistic voices toward developing new work. Honours graduate of TCD and of the Gaiety School of Acting; background in physical therapy; alongside 20 years experience as actor on stage and screen, singer and musical director/composer/accompanist, Russell has engaged in extensive on-going training with a range of founding-members of the Roy Hart Theatre at the International Centre for Voice in France (most significantly Kevin Crawford, Kaya Anderson, and more recently, Jonathan Hart), and numerous other coaches and physical practitioners. In recent years voice, dialect and singing coach at both ACTT and AADA in Sydney, Australia; Long-standing singing coach and musical director at the Gaiety School; previously repetiteur and singing coach for the degree programme in acting at Trinity College Dublin.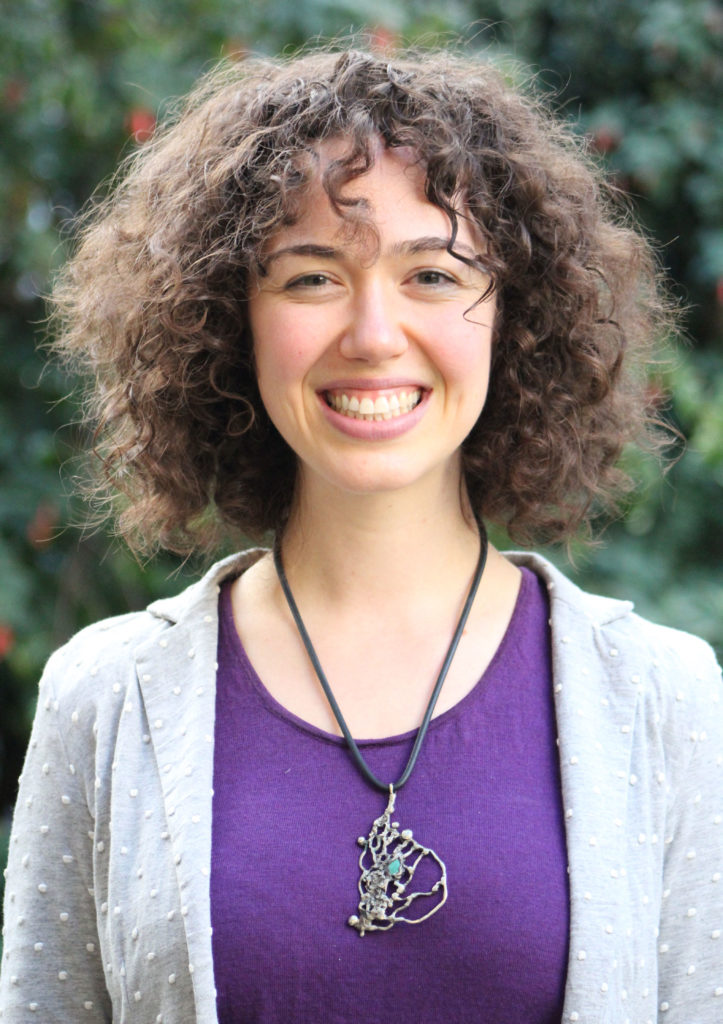 Theatre History, Performance Theatre Company
Aoife Spillane-Hinks lives in Dublin, and works in Ireland and the United States. Her American credits include Sharon's Grave, Waiting for Godot, and Our Class (PICT Classic Theatre, Pittsburgh). Irish credits include Pilgrim (Gonzo Theatre/Edinburgh Fringe/Tiger Dublin Fringe); The Motherfucker with the Hat (ORion Productions – European Premiere); Run / Don't Run (Bigger Picture Projects/National Tour); The Yellow Wallpaper (Then This Theatre/Dublin Fringe); Plaza Suite (Rough Magic/Gaiety Theatre); Hamlet (Second Age); Boston Marriage (Gate Theatre/Dublin Theatre Festival); Sick (Crude Mechanics/Tiger Dublin Fringe); Broken Promise Land (RTE Radio Drama on One & national tour); Marvel (Project Arts Centre); True Enough! (Making Strange/Dublin Fringe); Serious Money (Rough Magic SEEDS). Aoife has curated and directed events for the Abbey Theatre Education Department and for the International Literature Festival Dublin.
Aoife trained as a director on the Rough Magic SEEDS programme. She holds a BA in Folklore and Mythology from Harvard University and an MA in Drama and Theatre Studies from NUI Galway. She has taught directing in NUI Galway's MA programme.
She is the co-founder of Then This Theatre and an associate artist with PICT Classic Theatre.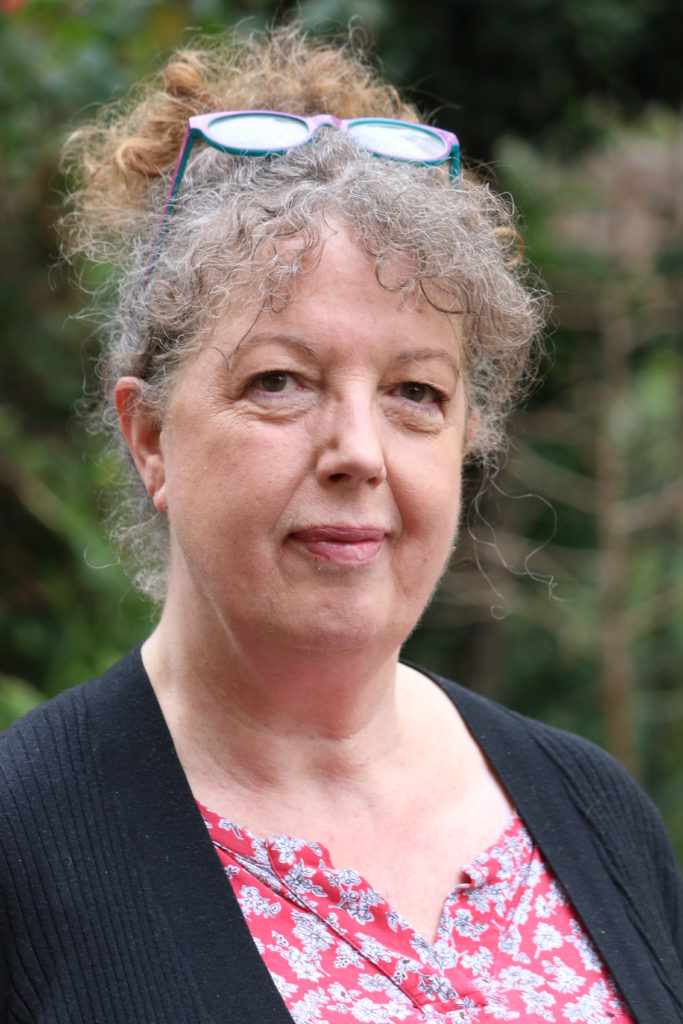 Advanced Performance, Performance, MA in Theatre
Antoinette Duffy is an honours graduated from both the MA Drama Studies Programme in UCD and the Theatre Studies Course in Maynooth College. Duffy works as a director and as a teacher of process drama and drama in performance, with a particular interest in the physicality of the performer.
Introduction to Drama, Improvisation
Gene is a professional actor. She has worked in film, tv and radio and has performed in almost every theatre in the country in almost 40 productions.
Gene has done extensive training in improvisation under the mentorship of Australian, Jo O'Reilly (World Theatre Sports Champion and past Artistic Director of Boom Chicago, Amsterdam).  She graduated from the  GSA two year full-time programme in 1998 and has been teaching at the school since then. She teaches Introduction to Drama on the part- time programme and Improvisation on the two year full-time programme as well as giving corporate training through Improv in the banking, medical and legal sectors. She directed/assistant directed the full time graduation scenes showcase for 12 years.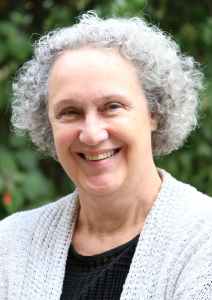 Acting for Full Time
Maureen White is a Teacher, Director and Writer from Canada where she was a founding member of Toronto's Nightwood Theatre Company. She co-wrote and Directed Unravelling the Ribbon -Published by Nick Hern Books and performed at Project Theatre followed by a National tour with Guna Nua Theatre Company. She is also Dramaturg for Rough Magic Theatre Company where she has worked on developing new plays with writers on commission and writers as part of the SEEDS Programme. Her next project is Hilary Fannin's new play Famished Castle- A Rough Magic production at Project Theatre scheduled for May 2015.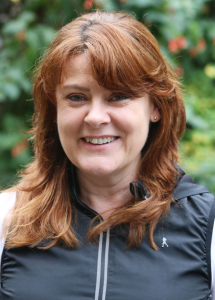 Mime
Sharon O'Doherty is a Mime and Improvisation Tutor at the Gaiety School of Acting – The National Theatre School of Ireland. She has been working with the school since 1987. Sharon has trained at the Ecole Marcel Marceau Paris and has worked professionally in theatre for 35 years as an actor, producer, director and stage combat director. An experienced teacher and workshop facilitator, she still is the resident teacher of 'mine' for the Two Year Full Time Professional Actor Training at the The Gaiety School of Acting.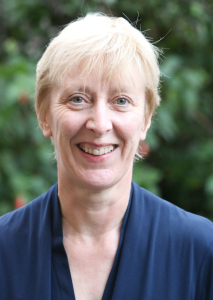 Dance
Diane holds a MA in theatre studies having graduated from UCD with First Class Honours. She began her dance training at the Irish National College of Dance, Blackrock and further studied in London, Amsterdam and New York. She is a highly experienced choreographer in the musical theatre genre as well as having worked with many leading theatre companies. She is also Ireland's foremost practitioner of the art of rhythm tap having studied with Charles 'Honi'Coles, the late Gregory Hines and Heather Cornell. Diane has also studied with tap masters, Brenda Bufalino and She travels regularly to New York where she attends the NYCTapFestival and also trains with Heather Cornell of Manhattan Tap.
Commedia Dell'Arte
Ronan studied Theatre and Set design at the acclaimed Ecole Internationale De Theatre Jacques Lecoq and previously as an actor at the Gaiety School of Acting – The National Theatre School of Ireland. While in Paris he also trained intensely and specifically in Commedia Dell 'Arte under Jos Houben, a member of Theatre De Complicite and tutor at Jacques Lecoq.
Writing credits include: "The Navigator" (Icharus Theatre, A Stage adaptation of Buster Keaton's silent film). "Midnight On Bridge Street" (A site specific radio play for the Abhann Ri Festival in Callan). "Kitchen Love" (A commission for Kilkenny Castle/Culture Night 2013). "It's Been Too Long" (A commission for the Gaiety School of Acting's Graduation Showcase 2015). "Belle Sur Metro" and "Garcon Demi" for (NTH Degree Theatre). "Snakes and Ladders" and "The Initiative" (Devised for The Performance Theatre Company at The Gaiety School of Acting).
Directing credits include: "The Navigator" (Icharus Theatre/Smock Alley) "Slender" (Reality Check/Theatre Upstairs) "Belle Sur Metro" and "Garcon Demi" (NTH Degree Theatre). "The Dead Woman's Son" (Assist dir. Maylin Productions) "Snakes and Ladders" "The Initiative" and "It's Been Too Long" (Performance Theatre Company and Graduation Showcase 2015 @The Gaiety School of Acting) "Don't Shoot" (The Garage Theatre, Monaghan).
Acting credits include: Pozzo in "Waiting For Godot" (Dir. Patrick Sutton For Smock Alley and also Smock Alley Theatre tour to Brasil 2015) Stella in "The Navigator" (Dir. Ronan Dempsey, Icharus Theatre) Emperor in "Capitalism: The Musical" (Dir. Deirdre Murphy, Galway Dance days Festival 2014) Shriek/Cadamon/Narrator in "Dradin In Love" (Dir. Bob Kelly, Tribe Theatre/Granary Cork/Galway Theatre Festival 2014) Herald/Chorus in "Agamemnon" (Dir. Andy Hinds, Classic Stage Ireland/Project Arts) Adriana in "A Comedy Of Errors" and Lysander in "A Midsummer Nights Dream" (Dir. Kristian Marken, The Public Shakespeare Company/St Stephens Green) TV credits include: "The Clinic" and "Fair City" (RTE) Film Credits include: Neil Jordan's "Breakfast On Pluto"
Performance Theatre Company & Full Time Programme
Raymond is a founding member and Artistic Director of multi award winning Barabbas Theatre Company. Raymond's work as actor, writer and director has appeared in almost every Irish Theatre as well major festivals at home and abroad from Dublin, Cork, Galway, Belfast to London, Edinburgh, Wales, France, Denmark, Africa (Zimbabwe and Zambia), New Zealand and U.S.A. (New York, Washington, Kansas, Chicago, New Hampshire, Colorado and Connecticut).Currently Raymond collaborates with Sarah Jane Scaife (Company SJ) producing the works of Samuel Beckett. Recent presentations include Dublin Fringe Festival 2013,"Happy Days' Beckett Festival Enniskillen, "River to River" Festival New York and Tokyo Japan. It will appear at The Barbican Beckett Festival in June 2015. He lectures in Theatre of Clown on a Masters in Theatre Making at National University Ireland Maynooth, The Gaiety School of Acting Dublin and at The Lir Academy of Dramatic Arts Dublin. He is External Examiner at Conservatory of Music and Drama – Dublin Institute of Technology.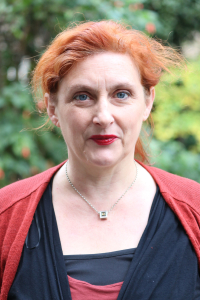 Singing Tutor
Helene was born in Sweden and brought up in west cork.She was home educated with music dance and theatre as primary subjects, she then moved to Dublin aged 17.
She has been working in professional theatre in Dublin ever since.
She is a founder member of Rough magic Theatre company , and has worked as an actor/musician/composer/musical director in over 40 of their productions. She has worked as a freelance actor in theatre , television film and radio , and has composed and performed music for all of the above.
She is the Music Theatre tutor in Inchicore College and is a freelance Opera and Theatre director.
Voice-Over
Roger Gregg is an award winning playwright, composer, audio-producer and actor. Over the past 28 years he has written plays and music for many theatre companies such as TEAM, The American National Audio Theatre Festival, Graffiti Theatre, The Razor Edge and The Gaiety School of Acting. His plays have also been produced abroad by companies in Germany, Australia and the US. In 2010 he was nominated for Best Sound Design in The Irish Times Theatre Awards for BARRABAS's production 'Johnny Patterson – The Singing Irish Clown'.
Production Module, Full Time Programme
Caoimhe Connolly is a Creative Producer + Writer living in Dublin.
She has a background in performance / music and has a degree in Film + Television production. Caoimhe has extensive industry experience having worked with many venues, festivals and companies including : The Abbey Theatre, Culture Night, Smock Alley Theatre 1662, TG4, Galway International Arts Festival, Macnas, Electric Picnic, International Literature Festival Dublin,TownHall Theatre Galway, Tiger Dublin Fringe, Collaborations, THISISPOPBABY, The Dublin Book Festival, Business2Arts, Festival of Curiosity, Flamenco Festival and Vodafone Comedy Festival.
She has her own sound based collective The Midnightscowl Orchestre with fellow collaborator and composer Jack Cawley.
She also works as a Stage Manager for LIVE Television.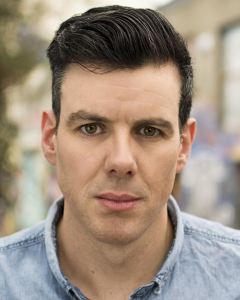 Young Gaiety/Acting for Camera
Wesley began his career as the breakfast show presenter for Iradio with Louise MacSharry. Wes moved to New Zealand where he took up a drive time slot on Access radio. While in New Zealand he was cast in the Hobbit and performed as a headline act in the Fringe Stand up festival.
Wesley is a former graduate of the Gaiety school's full time programme. He wrote COVE a short film produced by Breaking Light films in London. He subsequently set up the company Brick by Stone productions, which has produced and co-produced numerous short films one feature and many adverts. Most notably Wesley directed the 1916 short Summon her Children, which is currently in a number of film festivals nationally and internationally.
He is constantly casting for different projects that Brick by stone productions are involved in. This summer, the company will be involved in filming 2 adverts for the Indian and American market, a short and a feature film.
Wesley is currently playing Dr. O' Reilly on Fair City as well as touring with Measure for Measure, Shakespeare in the park.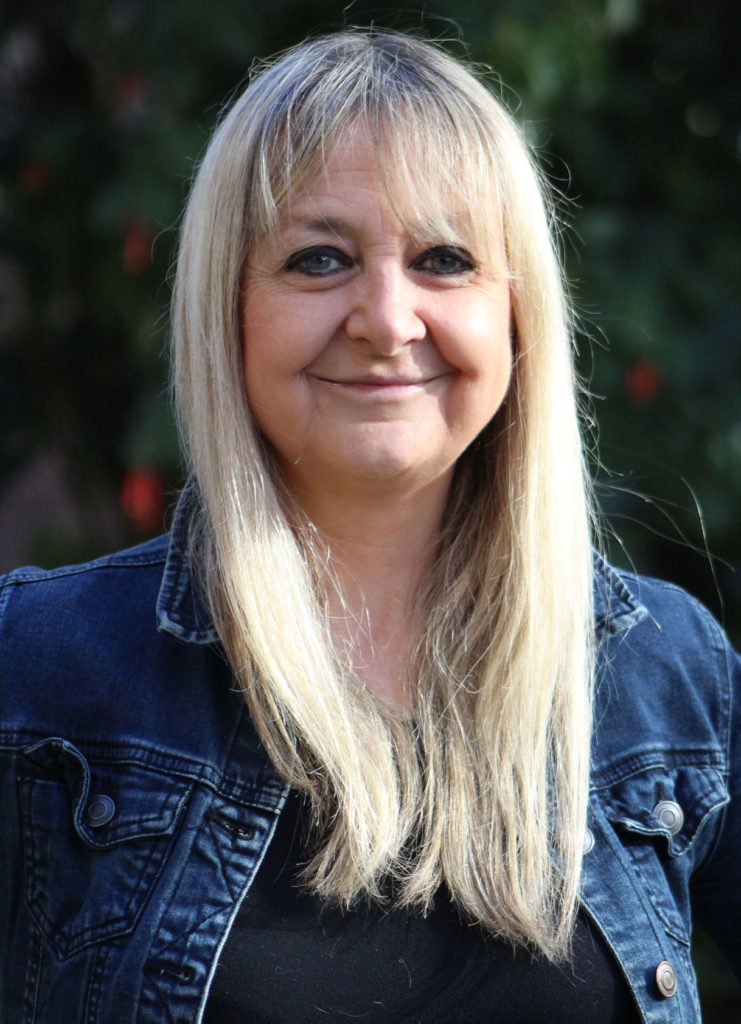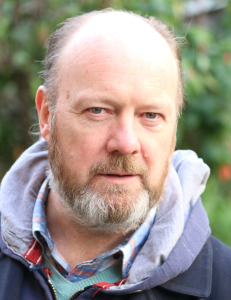 Acting for Camera
Pat Nolan has appeared as an actor in many T. V., Theatre and Film Productions, although he is best known for his role as Barry O'Hanlon in Fair City. He won the International Rose d'Or Festival for Best Soap Actor in 2005.
Acting for Camera
Gemma is an actress, writer and director. In 2007, she was nominated for a Best Actress  IFTA  for the film  'A Song For Rebecca' but  she is probably best known for playing 'Sarah O'Leary' in RTE soap Fair City for ten years.  In 2004, she wrote the play 'The Robb'd That Smiles', Focus Theatre Dublin 2004 & Old Museum Arts Centre, Belfast 2006,  which was nominated for The Jayne Snow award 2004 Best New Play at the Dublin Fringe 2004 Most recently her play W.A.G which she also directs and performs in, is continuing to tour around Ireland.  She wrote and directed short film 'The Baby Brother'. Gemma also teaches Acting For Camera at the Irish Film Academy.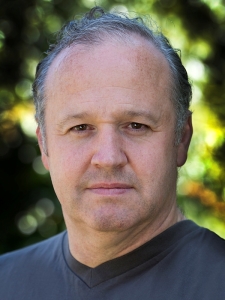 Intro to Drama, Outreach
As an actor, improviser, comedian, teacher and voice over artist Peter has over fifteen years of experience to draw on when facilitating presentation and corporate workshops. Every workshop is a fun-filled creative experience, catering for all levels of participants, from the extremely confident to the respectfully nervous.
As co-founder and member of The Craic Pack comedy improv, The Cardinals long form improv, and his own one man improv show Tumble Turn Moments, Peter draws on real time performance experience to engage people with the skills and confidence level attainable through performance and drama techniques.
Among Peter's performance credits are Sky Comedy Shorts, Caper, Damo & Ivor Foyles War, Killinaskully, The Clinic, Fair City, Camelot, The Bulmers and Cat Laughs Comedy Festival, resident Emcee at The Bankers Comedy Club and many more…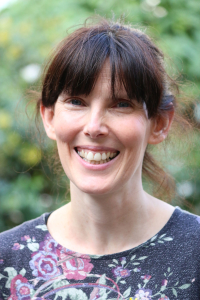 Intro to Drama, Page to Stage, Outreach, YG
Oonagh is a graduate of the Gaiety School's full time performance course, she also
has an MA in Theatre and Social Policy from Glasgow University, and a Post-
Graduate Diploma in Community Arts Education from the National College of Art and Design.
She has been designing and facilitating a variety of courses for the school since 2002.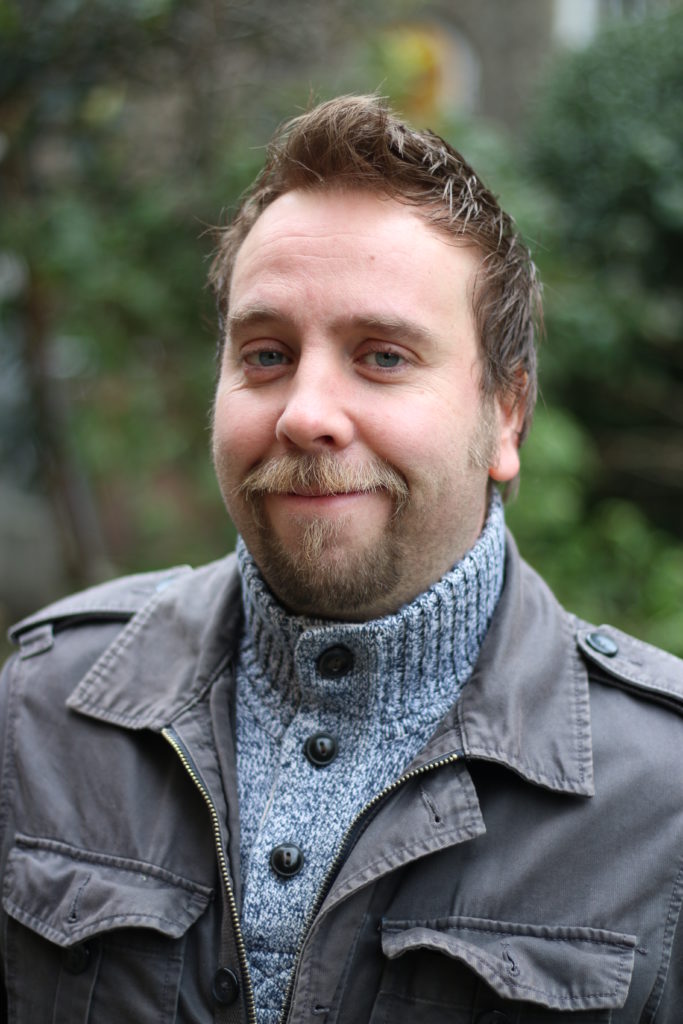 Stand Up Comedy, Long Form Improvisation
Danny is an Actor, Comedian, Improviser, Voice Over Artist and Sketch Writer from Dublin. He performs weekly with the Dublin Comedy Improv (International Bar, Mondays @9pm), he was a semi-finalist – 'So You Think You're Funny' (Edinburgh Festival), and of 'The Best Newcomer' @Bulmer's International Comedy Festival (both in 2005).
Danny is a co-founder of Ghost Train Willy Sketch Comedy Group (RTE) and of The Cardinals – Long Form Improv. He was also a member of the Craic Pack Comedy Improv Group (Bankers 2002 – 2014)
In 2010, Danny was honoured to receive a scholarship to spend the summer studying improvisation and writing at the highly prestigious Second City and IO Theatres in Chicago, Illinois, USA.
Off The Cuff – Improv comedy interview with Danny
Film, TV & Theatre credits include: Bridget & Eamon, The Republic of Telly, Sgt Mattie (all RTE), 'Moone Boy' (Sky 1), 'Red Rock' (TV3) to name but a few.
Stand Up Comedy, Long Form Improvisation
Sharon works as an actor/comedian and writer.
TV credits include 'Moone Boy' (Sky 1), 'Prosperity', 'The Clinic', 'Republic of Telly', 'Zig and Zag's Super Bloopers' and 'Hubble' (RTE) as well as 'Ros Na Run' (TG4).
As a stand-up she is a regular at clubs all over the country and beyond; Hapenny Inn (also as MC) International, Bankers, Laughter Lounge (Dublin, Galway, Waterford), The Stand (Edinburgh, Glasgow, Jongleurs (London) the list goes on. She came third in the UK & Ireland Funny Women Competition, and won the inaugural Ted Fest Best Stand Up Competition in 2007.
…faultless performance – rich in indignity and passion that demolishes all before it…
-Chortle.co.uk
….turbo-charged- started at fever pitch and stayed there…..
-Evening Standard, London
She is a founding member of sketch group Ghost Train Willy (Republic of Telly, Newstalk, Flat Lakes Festival 2011) and performs improvised comedy weekly with The Dublin Comedy Improv (at the International), and The Craic Pack (at the Bankers).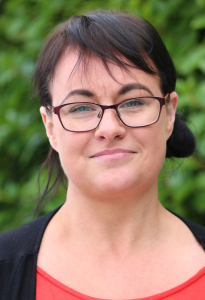 Young Gaiety Malahide
Michèle Sherry (known to all students as Chèlie), began performing at a very young age at the Milbank Theatre in Rush, eventually directing there. She has written plays for children and featured in TV Commercials aswell as many Stage Performances. Michèle has been a drama facilitator for the GSA since 2003; teaching in Sutton, Navan, Temple Bar & Malahide. She also ran the Youth Theatre Company in Navan & teaches for outreach programmes. Michèle trained as an actor at Inchicore College of further education & then continued for a further 4 years at De Montfort University in Leicester, obtaining a BA Hons Degree in Theatre/Performing Arts.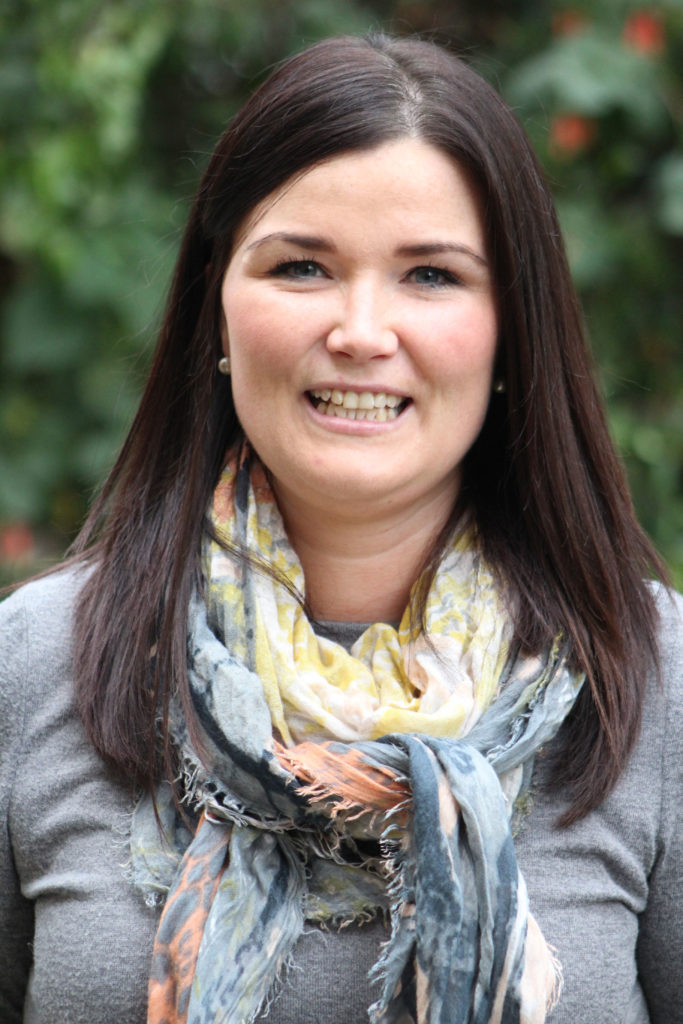 Youth Theatre Company Malahide
Liz holds a degree in Drama Studies from University of Ulster, a Higher National Diploma in Performing Arts & Media Studies from Colaiste Dhulaigh College of Further Education and a Masters in Directing for Theatre from UCD. Liz recently worked in Imaginosity, Dublin Children's Museum as Theatre, Programming and Outreach Manager, designing and delivering workshops, as well as developing outreach events and creating performances. Liz has also taught directing, voice and stage make-up in the theatre department at Colaiste Dhulaigh. Liz has a keen interest in devising and experimental theatre and loves bringing stories to life!
Outreach & Youth Theatre Company Bray
Seamus Quinn, Dramatherapist and Drama Practitioner (MA, IACAT)
Seamus qualified from NUI Maynooth. He now works at the Trinity College Dublin National Institute for Intellectual Disability and also with Adolescent/Adult Mental Health Services. He also runs his own private practice. He has worked with people within the elderly and Alzheimer's communities both as a Dramatherapist and a Creative writing/drama facilitator in a clinical and informal setting. As part of the 'Dalkey Creates' writing festival 2014, he facilitated an inter- generational Outreach Writing/Drama Project with Primary school children and older members of the community. He was also a panelist on 'Enriched Lives' – an Irish Association of Creative Arts Therapists (IACAT) public discussion on the value of Creative Arts Therapies and Drama for the elderly and people with Alzheimer's.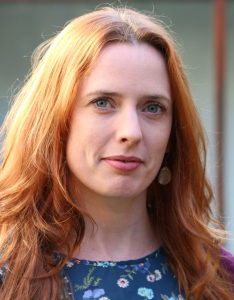 YG Temple Bar
Caroline holds a Masters in International Theatre Studies from St. Patrick's College, DCU. She is a graduate of Artstrain at The National Association of Youth Drama, where she trained full-time as a drama facilitator. She is also a graduate of Theatre Performance at Inchicore College of Further Education, where she trained as an actor. She has completed various other courses including Theatre of the Oppressed with Julian Boal and Directing in The Actor's Space, Barcelona. She has considerable experience working as a youth theatre director, freelance drama facilitator and as a theatre-in-education performer and facilitator. She also has various acting and directing credits to her name.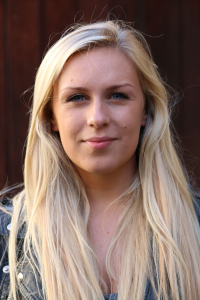 Musical Theatre
Ciara O'Connor is a session singer, songwriter, dancer and actress, currently studying for her BA Honors Degree in Vocals at the Brighton Institute of Modern Music with a Diploma in Professional Musicianship (BIMM). Originally from London, Ciara's performing arts training began in Jacksons Lane Theatre. She was the Lead Actress in ITV's series 'The Fugitives' and is the voice of Anne Frank for the Anne Frank Trust touring exhibition. Ciara has had dance training from Pineapple Studios London, City Dance (Adv Hip Hop) and Dance Lab (Adv Funkanometry) in San Francisco and intensive training from Dance Theatre of Ireland of which she also taught. She has been a dancer with Ponydance Theatre Company landing her a role on TG4s 'Ponydance:The Movie' and performing with them at Alternative Miss Ireland in the Olympia. Ciara's work as a musician varies from studio session work, private vocal coaching, performing for and jamming with Beyonce's Mrs. Carter Tour band, to her current role as the head of 'Music for Hospitals' volunteer program in the National Rehabilitation Hospital Dun Laoghaire.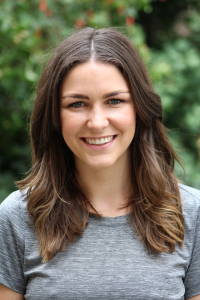 Musical Theatre
Áine Keegan received a scholarship to study Musical Theatre Performance in the prestigious Colin's Performing Arts Academy in England. She was the first ever student to receive the Sheila Murphy Scholarship to study for a HDip in Drama in Education at Griffith College Dublin. Áine is a fully qualified teacher and is an Associate in Drama Teaching with the Leinster School of Music and Drama (LSMD) and a member of the Speech & Drama Teachers of Ireland Association. She has performed in showcases in London and as part of her musical theatre training has starred in amateur productions in London and Dublin. Áine teaches theatre all over Dublin and several of her students have been nominated for Excellence Awards with the examining body, the LSMD and have been extremely successful in castings for theatres such as The Abbey and The Gate, participation in short films, commercials, and achieving roles in the HBO series Game of Thrones etc. She has directed and produced several amateur shows from Musical Theatre to Shakespeare and become the Creative Director of Rave Review Theatre Company.
Young Gaiety Bray, Educate & Outreach
Gillian is an actress, drama facilitator, and life coach. She is a graduate of the Bachelor in Acting Studies course, from the Samuel Beckett Centre, Trinity College, Dublin and she also studied at the British American Drama Academy, Oxford. She has performed with numerous theatre companies including The Abbey Theatre, Druid Theatre Company and The National Theatre, London. She has twenty years experience as a drama facilitator having worked with various groups and organisations, primary and secondary schools, youth theatres and youth services, as well as facilitating workshops for theatre-in-education programmes. She is also a qualified Life Coach and NLP practitioner.
Young Gaiety Bray, Educate & Outreach
Hilary is an actor, director and writer and holds an honours degree in Drama and Theatre studies and French and a Higher Diploma in Arts in Drama in education.  She has taught drama at university, primary and secondary level, for various groups and organisations, festivals, and summer schools. She recently performed 'Alice in Wonderland' with Blue Raincoat Theatre Company and in 'Jack Taylor' for Telegael and will perform next in 'The Watchmaker' ballet at the Olympia in May.