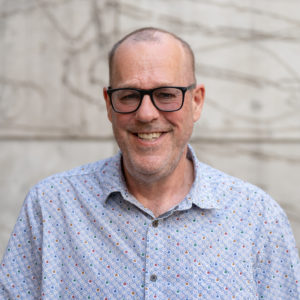 Patrick Sutton
Director
Patrick trained at Dartington College of Arts, graduating with a BA (honours) Theatre and received his MA (Screenwriting) from IADT. He is a former director of Wexford Arts Centre and of Team Educational Theatre Company.
He has been director of The Gaiety School of Acting since 1993. He is a founder and director of Smock Alley Theatre-1662 and of Communicate, a communications company working at a senior level in industry, politics and the arts.
He was a government appointee to the board of The Arts Council (1997-2005) The Irish Museum of Modern Art (2000-2005) and to Culture Ireland (2005-2009).
He is board member of The Lisa Richards Agency and until recently was a member of the governing authority of The Dublin Institute of Technology.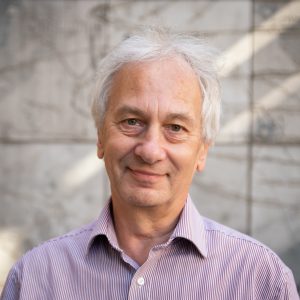 Eric Weitz
Associate Director
Eric has taught at the Gaiety School of Acting and more recently at Trinity College Dublin, where he was programme head for the Bachelor in Acting Studies and later Head of the Drama Department, in which he still teaches. He holds a Ph.D. from Trinity, an M.A. from University College Dublin, and a B.F.A. from Boston University.
His single-author publications include Theatre & Laughter and The Cambridge Introduction to Comedy; he is co-editor of the Palgrave Handbook of Contemporary Irish Theatre and Performance, to be published in October.
He is currently President of the Irish Society for Theatre Research (ISTR), and he serves on the boards of Smashing Times Theatre Company in Dublin and Collective Encounters in Liverpool, both socially engaged theatre companies.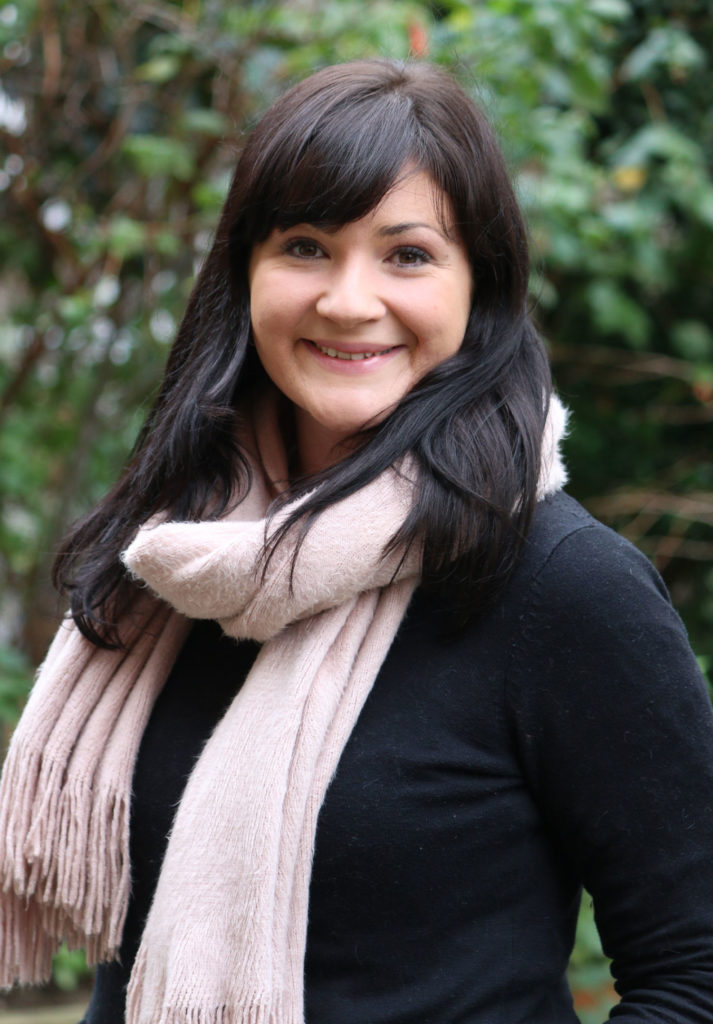 Maeve Whelan
General Manager
Maeve is currently the General Manager at The Gaiety School of Acting. Prior to that Maeve spent over 5 years with Dublin Theatre Festival as Audience Development and Sales Manager, liaising closely with audiences and artists; both national and international. She spent 3 years with the Arts Council of Ireland in the Theatre, Literature and Circus departments administering awards in funding and assisting in policy development. Maeve holds a BA in Speech and Drama studies from DIT Conservatory of Music and Drama and an MA in Theatre Practise from the Royal Welsh College of Music and Drama. A former teacher of Drama, she still occasionally adjudicates externally for Speech and Drama Feis.
01 6799277*13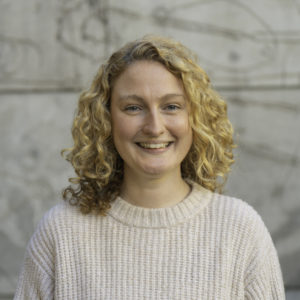 Evanna Walsh
School Coordinator
Evanna has a degree in English Literature from Trinity College Dublin and an Associate Diploma (Teaching) in Speech and Drama, from the Irish Board of Speech and Drama. She is also a qualified Montessori and Early Childhood Educator. Evanna worked for several years as a Public Relations Executive for Element Pictures Film Company. She also has experience working in theatre in America and more recently has been teaching drama and working as a Montessori and Early Childhood Educator. Evanna has a keen interest in drama and likes to act as part of an amateur group in her spare time.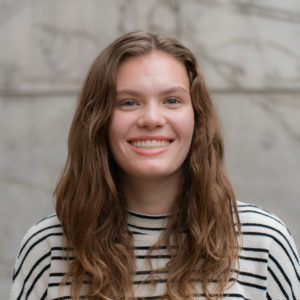 Anna Buchmueller
Coordination Assistant
Anna is a director, producer, and arts administrator from the United States. She graduated from Wesleyan University, where she received High Honors in Theatre. She also studied as an Advanced Director at the National Theater Institute at the Eugene O'Neill Theater Center. Anna has worked with several theatre companies across the United States in creative and administrative roles. In Dublin, she continues to create her own work.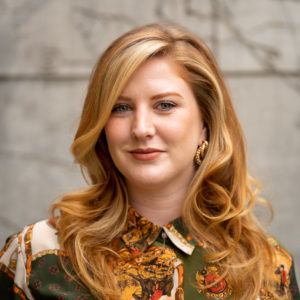 Kate Fitzgerald
Marketing Manager
Kate has a B.A. in Drama & Theatre studies and English from UCC, an M.Phil in Theatre & Performance from Trinity and a diploma in Digital Marketing from the Fitzwilliam Institute. Having spent close to 6 years in the corporate marketing world she decided to return to her roots in the arts, most recently working for Dublin International Film Festival in a production capacity. During her time in Cork, Kate worked on devising work with theatre companies Conflicted Theatre and Broken Crow. During her time in Los Angeles, she worked with the Topanga Film Festival and Hydro Studios in Santa Monica. Kate adores planning events, and has a particular love for copywriting and the visual aspects of building a brand. She has held a passion for the performing arts since she was a child.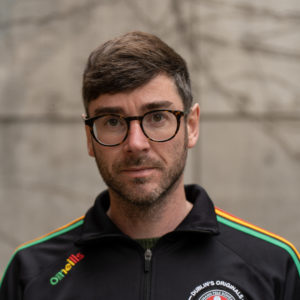 Thom McDermott
Digital Media Associate
Thom is a multi-media content producer specialising in video and photography. Prior to taking up his current role at GSA he worked on numerous film and TV projects varying from documentaries to period drama.
01 6799277*22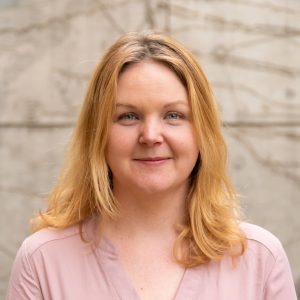 Rebecca Dolan
Education Manager
Rebecca has a degree in History and Sociology from UCD, a masters in Medieval History from UCD and a Postgraduate diploma in Cultural Heritage and Museum Studies from University Ulster. She has worked in the education field since 2007 and most recently was Educational Development Manager with Imaginosity, Dublin Children's Museum and has been a member of the Discover Primary Science CPD tutor panel since 2013.
01 6799277*23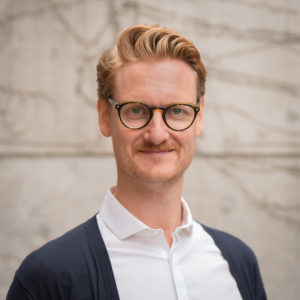 Conor Byrne
Corporate and Development Manager
Conor graduated from the Dublin Business School with a Degree in Drama Studies and a Masters Degree from UCD in Drama and Performance studies.
For the last 10 years he has been working in Event Management. He previously worked for 7 years in Smock Alley Theatre as the Events Manager and for 3 years as the Conference and Events Manager in Trinity College Dublin.
During that time he worked on events for clients such as Huawei, Failte Ireland, Bank of Ireland, ComReg, Deloitte, Arthur Cox, The Road Safety Authority, Yes Equality and many others.
He is delighted to be working in the The Gaiety School of Acting as the new Corporate and Development manager.
01 6799277*22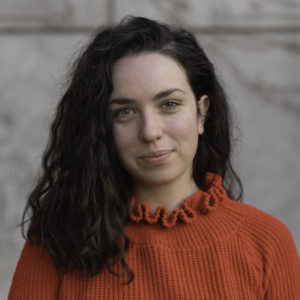 Gwenaelle Gillet
Educate Assistant | Young Gaiety Tutor
Gwenaelle is a French theatre-maker who graduated from the Gaiety School of Acting Full Time Programme in 2020. She also holds a BA in English Language, Literature and Culture and a BA in Performing Arts. She created her theatre company in 2020 'Naming Cows Theatre Company' with her creative partner, with which she is working on her own work.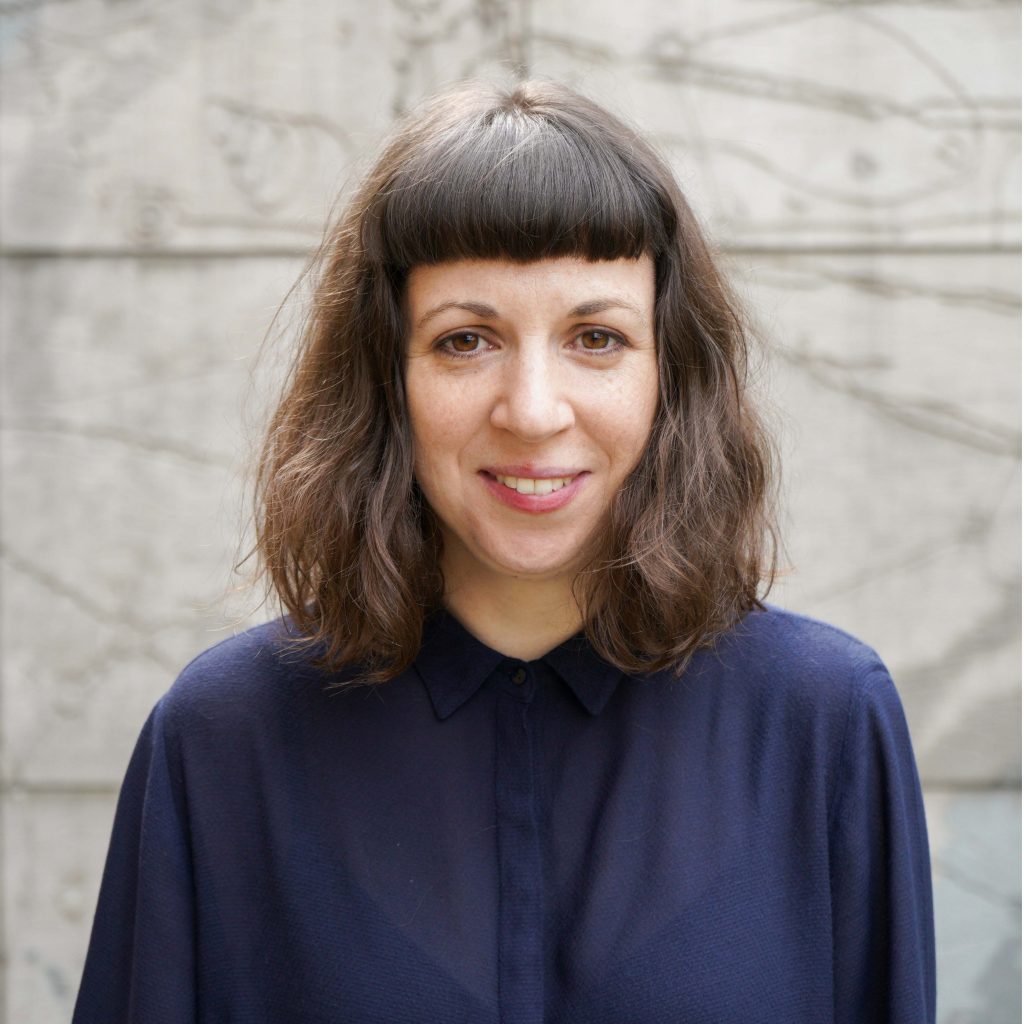 Helen Connolly
Head Receptionist
Helen joined the reception team in March 2019.  Prior to that, she spent over 6 years with the Abbey Theatre's costume department.  Helen graduated from DIT with a First Class Honours in Design.
Karen Tansey
Reception
Karen holds a Bachelor's degree in Irish Music and Dance from The Irish World Academy at The University of Limerick and a Master's degree in Cultural Policy and Arts Management from UCD. Karen has been involved in the arts from a young age and has travelled across Europe teaching and performing. Karen has worked with The Hawk's Well Theatre, Leitrim Dance Festival, and Áirc Damhsa Culture Club, and is delighted to be a part of the team at GSA.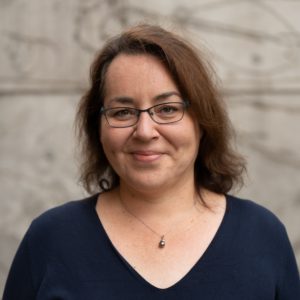 Dorothée Kuepers
Reception
Dorothée is half German, half French and is tri-lingual. She has a BSc in Psychology with French from Goldsmiths University, London, and is a qualified secondary school teacher (German and French). She has an MA in Audio-Visual Translation from City University, London. Dorothée has  worked in many cultural venues, including the Tate Galleries, the Marlowe Theatre in Canterbury and The Ark, Dublin, among others, in front of house positions. Dorothée grew up in Germany and have lived in Australia and the UK. She moved to Ireland five years ago and absolutely loves it here. She is part of a community theatre group in Maynooth and organises their front of house. Dorothée writes screenplays, short stories and poems.
Tutors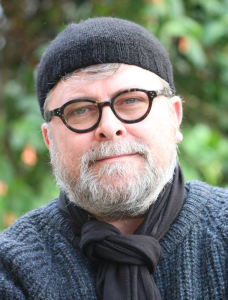 Kristian Marken
Full-Time: Acting | Acting for Camera & TV
Kristian has been an actor, director and teacher for over 25 years. A graduate of Olaf College, Minessota, the University of Saskatchewan and the University of Sussex, Kristian has been teaching at the Gaiety School of Acting since 2000. He is also Director of Smock Alley Players.
Roger Gregg
Full-Time: Audio Acting | Cabaret
Roger Gregg is an award winning playwright, composer, audio-producer and actor. Over the past 28 years he has written plays and music for many theatre companies such as TEAM, The American National Audio Theatre Festival, Graffiti Theatre, The Razor Edge and The Gaiety School of Acting. His plays have also been produced abroad by companies in Germany, Australia and the US. In 2010 he was nominated for Best Sound Design in The Irish Times Theatre Awards for BARRABAS's production 'Johnny Patterson – The Singing Irish Clown'.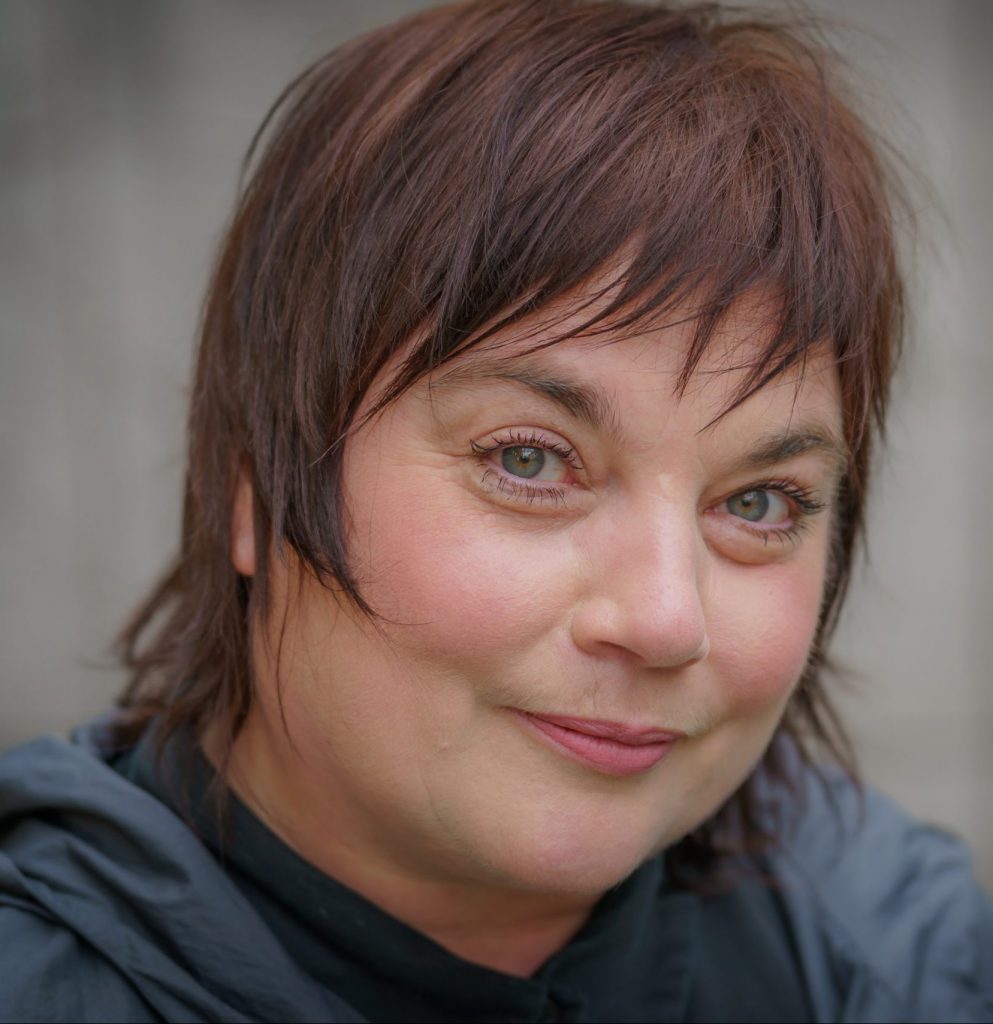 Clare Maguire
GSA Part-Time Training Suite| Young Gaiety: Performance Workshop | Youth Theatre Workshop | Young Performers Company | Youth Theatre Company
Clare Maguire graduated from Rose Bruford College with a BA Hons in Acting & Theatre Studies. For over 20 years she has worked as a theatre practitioner and educator in both the UK and Ireland.
For 10 years Clare was an actor based in London, she worked in the UK and toured internationally. In the past 8 years she has worked as a Theatre Director in Dublin where she is now based. The majority of Clare's directing work has been predominantly with emerging artists, developing and staging new work.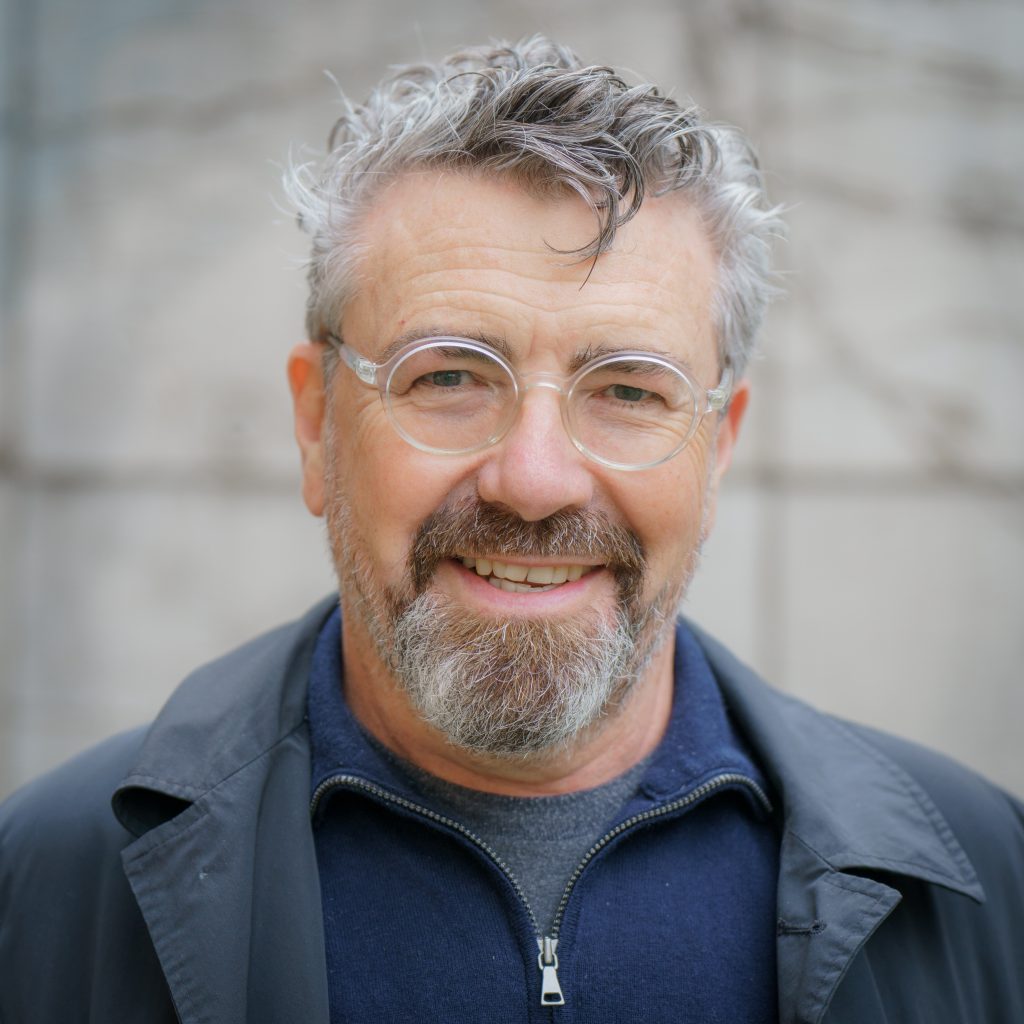 John O'Hare
Full-Time Acting | Part-Time
Graduate of the prestigious Western Australian Academy of Performing Arts and received his MFA (Directing) from QUT Creative Industries.
John works as an actor, director, producer and acting teacher. He was the Director of School and Head of Acting at AFTT – Academy of Film Theatre and Television in Sydney from 2004 to 2016 where he designed the course program which is now a leader in performing arts training in Sydney.
From 2000 to 2003 he was Head of Acting and Technical Production at Queensland University of Technology, Creative Industries, Brisbane. He is the co-founder and co artistic director of O'Punksky's Theatre Company, Sydney the longest running independent theatre company in Australia. His productions have won numerous awards including four Green Rooms and two Sydney Critics Circle awards. He has been a director at the Playwrights Conference and at NIDA. He has directed some 120 productions for companies including Sydney and Melbourne Theatre Companies, Playbox, The Griffin Theatre, Belvoir St and The
Sydney Opera House.
John's Film & TV credits include: Wildside, Moriarty, Blackrock, Drop Dead Weird, A Long Road to Heaven, Blackrock, Packed to the Rafters, Cops LAC, Tough Nuts, Rogue Nation, GP, Home and Away, Heroes II: the Return and A Country Practice.
John is co founding director of O'Punksky's Theatre Company.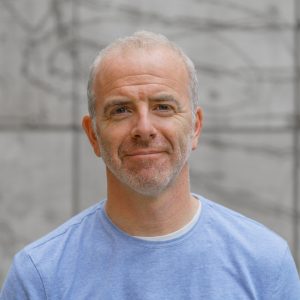 Alan Howley
Full-Time: Manifesto
Alan is a performer, writer, and theatre maker based in Dublin. He began acting with Dublin Youth Theatre, subsequently studying Performance at Dartington College of Arts, Devon.  Alan has worked in theatre since 1989, including artist residencies at The Junction Arts Centre, Cambridge, The Space Programme at Castletown House (with The Performance Corporation), MAKE theatre residency at Annaghmakerrig, and on Pan Pan's International Mentorship programme.  He has performed both nationally and internationally including shows in Dublin Theatre Festival, Dublin Fringe Festival, Edinburgh Fringe, as well as festivals in France, Germany, Denmark, Holland, Finland, Sweden, Belgium and Malaysia.  Alan's solo performance works have been shown in the ICA London, the CCA Glasgow, and the Expo Live Art festival, Nottingham.
Alan is director of performance group Breach & Quinn. Their work has played Project Arts Centre, Tiger Dublin Fringe, Carlow Arts Festival, Galway Theatre Festival, as well as Theaterszene Europa Festival, Cologne and George Town Festival, Malaysia.  In 2020, Alan was an Associate Artist at both Axis Ballymun and the Riverbank Arts Centre.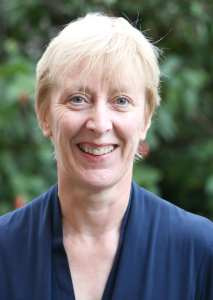 Diane Richardson
Full-Time: Dance
Diane holds a MA in theatre studies having graduated from UCD with First Class Honours. She began her dance training at the Irish National College of Dance, Blackrock and further studied in London, Amsterdam and New York. She is a highly experienced choreographer in the musical theatre genre as well as having worked with many leading theatre companies. She is also Ireland's foremost practitioner of the art of rhythm tap having studied with Charles 'Honi'Coles, the late Gregory Hines and Heather Cornell. Diane has also studied with tap masters, Brenda Bufalino and She travels regularly to New York where she attends the NYCTapFestival and also trains with Heather Cornell of Manhattan Tap.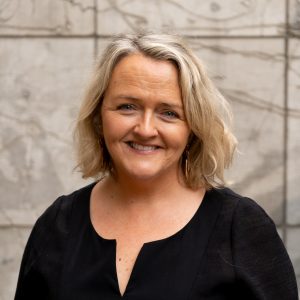 Gene Rooney
Full-Time: Improvisation | Stagecraft | Audition Technique
Gene is a professional actor. She has worked in film, tv and radio and has performed in almost every theatre in the country in almost 40 productions.
Gene has done extensive training in improvisation under the mentorship of Australian, Jo O'Reilly (World Theatre Sports Champion and past Artistic Director of Boom Chicago, Amsterdam). She graduated from the GSA two year full-time programme in 1998 and has been teaching at the school since then. She teaches Introduction to Drama on the part- time programme and Improvisation on the two year full-time programme as well as giving corporate training through Improv in the banking, medical and legal sectors. She directed/assistant directed the full time graduation scenes showcase for 12 years.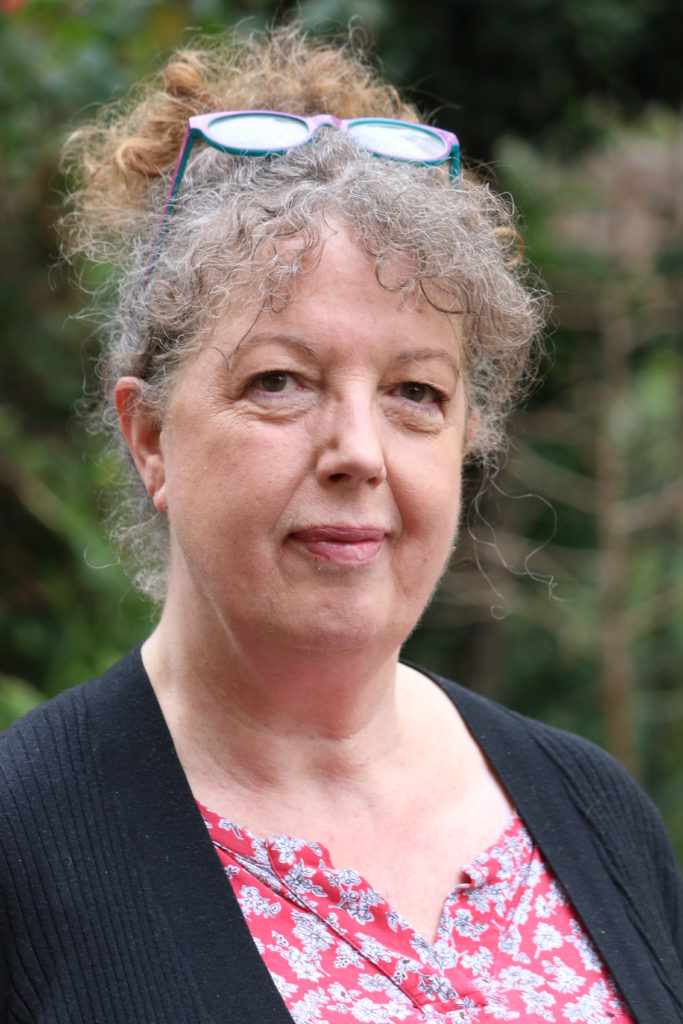 Antoinette Duffy
Full-Time: MA in Theatre Practice
Antoinette Duffy is an honours graduated from both the MA Drama Studies Programme in UCD and the Theatre Studies Course in Maynooth College. Duffy works as a director and as a teacher of process drama and drama in performance, with a particular interest in the physicality of the performer.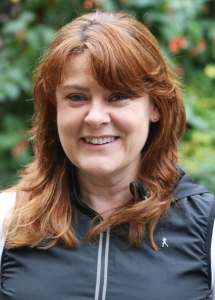 Sharon O'Doherty
Full-Time: Mime
Sharon O'Doherty is a Mime and Improvisation Tutor at the Gaiety School of Acting – The National Theatre School of Ireland. She has been working with the school since 1987. Sharon has trained at the Ecole Marcel Marceau Paris and has worked professionally in theatre for 35 years as an actor, producer, director and stage combat director. An experienced teacher and workshop facilitator, she still is the resident teacher of 'mine' for the Two Year Full Time Professional Actor Training at the The Gaiety School of Acting.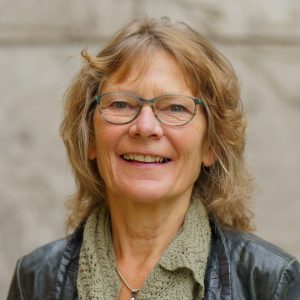 Libby Seward
Full-Time: Movement
Libby is an accomplished dance artist, choreographer, collaborator, movement director and facilitator. For over twenty-five years her work has spanned professional dance, theatre, opera, dance work in community and healthcare contexts.
Her work is rooted in movement practices that connect body, mind and breath by releasing physical tension, freeing the breath, building physical awareness, flexibility and strength. This integrated and intuitive approach is influenced by a range of disciplines such as qi-gong, yoga, release technique, contact improvisation and somatics.
Libby holds a Masters in Dance and is a Laban graduate. She is currently studying to be a Feldenkrais practitioner. As the founder and Artistic Director of Animated State Dance Theatre Company she creates original dance theatre productions including: Re-imagining Beckett, Rag and Bone Shop of the Heart, Samsara, Crossing, Close Encounters, InterPhase 3, She Takes Place. Recent movement direction work for opera includes Opera Theatre Company's 2016 production of La bohème and Monteverdi's Orfeo (2014) ; Cavalli's Ormindo, RIAM; The Invader, a new Irish Opera by Eric Sweeney
In her role as the Arts Council's appointed Dance Artist in Residence 2010 to 2015 she worked to promote dance as a unique, vital and accessible art form. Libby's work with young people and adults with Down syndrome led to the establishment of TRACES Dance Ensemble a company of dancers who challenge perceptions about dance and disability.
A skilled collaborator, Libby delights in creative exchanges with artists of all disciplines. Collaborators include opera and theatre director Ben Barnes, composer Andrew Synnott, mezzo-soprano Karolina Blixt, playwright Jim Nolan, poet Mark Roper, visual artists Ben Hennessy, Alanna O'Kelly, Brian Hand, Una Ryan and Natasha Bourke. In 2016 she has worked on a poetry film Angel with Mark Roper and a performance art installation 'Stormy Petrel for the An Post GPO: Witness History Public Art Commissions Award.
Liam Halligan
Full-Time: Shakespeare | Stanislavski
Liam is an established freelance theatre director based in Ireland. He has received numerous awards from the Irish Arts Council to develop his work over the last 10 years. He was nominated for an Irish Times Theatre Award as Best Director in 2004 for two productions Speaking in Tongues (Quare Hawks) and Rashomon (Storytellers). He trained as an actor at the Stanislavski Studio in the Focus Theatre Dublin under Deirdre O'Connell and Mary Elizabeth Burke Kennedy. Liam has worked with internationally renowned directors such as Lindsay Anderson, Sir Hugh Hunt, Declan Donnellan, Phyllida Lloyd, James Macdonald and Annie Castledine.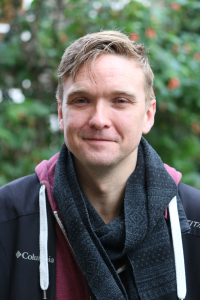 Ciaran O'Grady
Full-Time: Stage Combat
Ciaran is the Stage Combat Instructor at the Gaiety School of Acting. He is certified in Unarmed combat, Broadsword, Rapier & Dagger, Knife, Smallsword, Quarterstaff, Sword & Shield , Single-Sword, Fire-Arms, Gladius, Capoeira and Aikido.
Ciaran has been working in the film and theatre industry since 1998. In 2003 he graduated from the Theatre Studies programme at Inchicore College and later went on to train with the Irish Dramatic Combat Academy. Ciaran has trained extensively in armed and unarmed stage combat in Ireland and in the USA. He is among Ireland's leading experts in theatrical violence and regularly works as a stage combat instructor, stunt performer, fight director, and actor.
Ciaran is a member of Stunt Register Ireland and has worked as a stunt performer on Vikings, Penny Dreadful, Into the Badlands, Red Rock, Reign, Jekyll & Hyde, Pilgrimage, The Third Wave and the music video for Kodaline's hit song All I Want, for which he also created the fight choreography.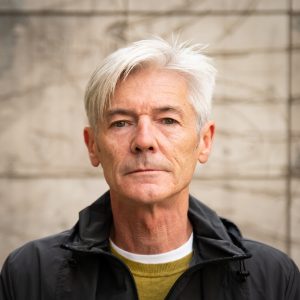 Raymond Keane
Full-Time: Theatre of Clown | I A Clown
Raymond is a founding member and Artistic Director of multi award winning Barabbas Theatre Company. Raymond's work as actor, writer and director has appeared in almost every Irish Theatre as well major festivals at home and abroad from Dublin, Cork, Galway, Belfast to London, Edinburgh, Wales, France, Denmark, Africa (Zimbabwe and Zambia), New Zealand and U.S.A. (New York, Washington, Kansas, Chicago, New Hampshire, Colorado and Connecticut).Currently Raymond collaborates with Sarah Jane Scaife (Company SJ) producing the works of Samuel Beckett. Recent presentations include Dublin Fringe Festival 2013,"Happy Days' Beckett Festival Enniskillen, "River to River" Festival New York and Tokyo Japan. It will appear at The Barbican Beckett Festival in June 2015. He lectures in Theatre of Clown on a Masters in Theatre Making at National University Ireland Maynooth, The Gaiety School of Acting Dublin and at The Lir Academy of Dramatic Arts Dublin. He is External Examiner at Conservatory of Music and Drama – Dublin Institute of Technology.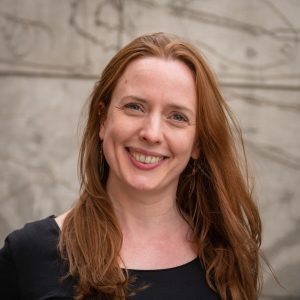 Caroline Coffey
GSA Suite | Part-Time: Confidence Edge | Young Gaiety: Performance Workshop | Educate & Outreach
Caroline holds a Masters in International Theatre Studies from St. Patrick's College, DCU. She is a graduate of Artstrain at The National Association of Youth Drama, where she trained full-time as a drama facilitator. She is also a graduate of Theatre Performance at Inchicore College of Further Education, where she trained as an actor. She has completed various other courses including Theatre of the Oppressed with Julian Boal and Directing in The Actor's Space, Barcelona. She has considerable experience working as a youth theatre director, freelance drama facilitator and as a theatre-in-education performer and facilitator. She also has various acting and directing credits to her name.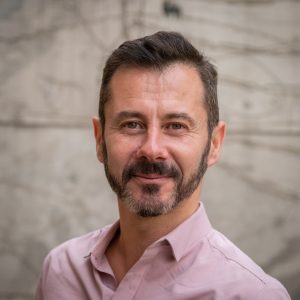 Seamus Quinn
One Year Part-Time: Performance Year | GSA Suite | Educate & Outreach | Corporate
Seamus Quinn, Dramatherapist and Drama Practitioner (MA, IACAT)
Seamus qualified from NUI Maynooth. He now works at the Trinity College Dublin National Institute for Intellectual Disability and also with Adolescent/Adult Mental Health Services. He also runs his own private practice. He has worked with people within the elderly and Alzheimer's communities both as a Dramatherapist and a Creative writing/drama facilitator in a clinical and informal setting. As part of the 'Dalkey Creates' writing festival 2014, he facilitated an inter- generational Outreach Writing/Drama Project with Primary school children and older members of the community. He was also a panelist on 'Enriched Lives' – an Irish Association of Creative Arts Therapists (IACAT) public discussion on the value of Creative Arts Therapies and Drama for the elderly and people with Alzheimer's.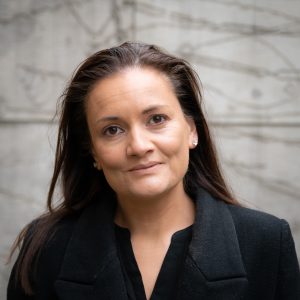 Gemma Doorly
Part-Time: Acting for Camera | Confidence Edge | Young Gaiety: Acting for Camera | Filmmaking | Corporate
Gemma is an actress, writer and director. In 2007, she was nominated for a Best Actress IFTA for the film 'A Song For Rebecca' but she is probably best known for playing 'Sarah O'Leary' in RTE soap Fair City for ten years. In 2004, she wrote the play 'The Robb'd That Smiles', Focus Theatre Dublin 2004 & Old Museum Arts Centre, Belfast 2006, which was nominated for The Jayne Snow award 2004 Best New Play at the Dublin Fringe 2004 Most recently her play W.A.G which she also directs and performs in, is continuing to tour around Ireland. She wrote and directed short film 'The Baby Brother'. Gemma also teaches Acting For Camera at the Irish Film Academy.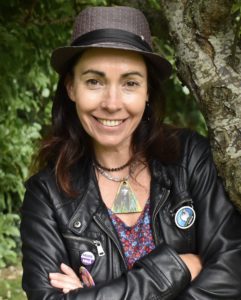 Andrea Scott
Full-Time: Stagecraft | Mindbody, Part-time: Select Course
Andrea is a theatre artist with an MA in Directing for Theatre and training at SITI Co New York. Andrea is a lecturer at UCD which includes modules in Physical Theatre, Site Responsive Theatre and facilitating
and directing Performance Project, a devised performance each year. Andrea was director of Act One Youth Theatre for ten years and has also worked as a dancer, actor, director and producer.Through her
company Floating World Productions Andrea works with professional and community artists making the invisible 'visible' through human stories and innovative theatricality. She consistently develops work in
collaboration with The Elders, a group of older adults who are Abbey Theatre community partners. Andrea's work is often focused on the body, collaborating with the community, the natural world and the well-being benefits of eco-theatre.
Richard Lennon
Part-Time: Acting for Camera | Young Gaiety: Acting for Camera | Filmmaking
Richard, Co-Artistic Director of Darn Skippy Productions, is a Filmmaker (Director / Cinematographer / Writer / Producer / Editor), Musician (Composer / Performer / Producer), Actor, and University Teacher, with a career spanning decades and continents. From 2009 until 2016 Richard taught filmmaking at New York University at Tisch School of the Arts (Dublin, Ireland and New York) and NYU Abu Dhabi. Prior to his service at NYU, his studies included film theory, history and production (M.Phil. Film Theory & History, Trinity College Dublin, 2009; B.A. Cinema & Cultural Studies, SUNY Stony Brook, NY, 2005) as well as music education and performance at Berklee College of Music in Boston, Massachusetts. Richard has been a union actor (SAG and AFTRA) since age three. His resume includes award-winning films (feature, documentary, and short), gallery installation films, music videos, session and stage musician credits, as well as a Grammy Award for scholastic group performance.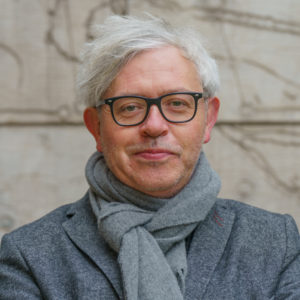 Oonagh McLaughlin
GSA Beginners | Educate & Outreach | Young Gaiety:  Drama Workshop | Youth Theatre Workshop | Corporate
Oonagh is a graduate of the Gaiety School's full time performance course, she also has an MA in Theatre and Social Policy from Glasgow University, and a Post-Graduate Diploma in Community Arts Education from the National College of Art and Design.
She has been designing and facilitating a variety of courses for the school since 2002.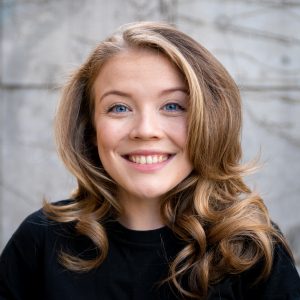 Ailbhe Casey
Part-Time: Musical Theatre | Young Gaiety: Musical Theatre Company
Ailbhe Casey studied a BA in Commercial Modern Music as a Song Writer in the Brighton Institute of Modern Music (BIMM) in the Dublin Institute of Technology (DIT). She has been training and performing as a musician, actor, dancer & singer since the age of 6. Ailbhe received a Level 7 Honours in Piano, a Level 10 Honours in Musicianship and a Level 8 Honours in Percussion after training with the Royal Irish Academy of Music (RIAM) here in Dublin. She has performed in numerous concerts in the National Concert Hall as part of the Symphony Orchestra and Senior Wind Ensemble of the RIAM as well as performing in Norway and Spain.  Ailbhe also had the honour of training in Musical Theatre in Walnut Hill in Boston with Broadway choreographers and directors. Ailbhe has performed in many productions including Fame, Grease, Annie, We Will Rock You and Bye Bye Birdie. Ailbhe continues to Direct, MD and Stage manage shows like Beauty and the Beast, Thoroughly Modern Millie and many more. As an actor, Ailbhe has appeared on multiple TV advertisements as well as short films. She was cast in the role of Jenna in Primeval and a music coach in the RTE series Who Are You Kidding? Ailbhe has been teaching in various schools over the past 10 years, teaching singing, dancing & acting and is delighted to be part of the GSA team.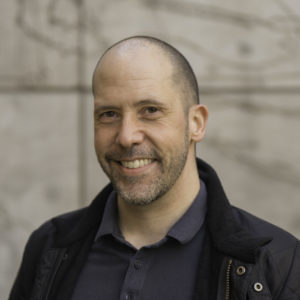 Simon Nader
 Young Gaiety | Acting for Camera | GSA Suite
Simon Nader trained as The Stage Scholarship Winner at London's Academy Drama School; prior to this he achieved a BA in English and Drama from QMW College, London. (Grad. 2000). Simon's credits as an actor include Silent Witness (BBC), NBC's Dracula, and miniseries Houdini as Tsar Nicholas II and international touring comedy show Escape From the Planet of the Day That Time Forgot (Company Gavin Robertson). He is a published writer, theatre producer and director, award-winning film director and professional photographer (@simonnphotos) and taught at Cambridgeshire's long-established Young Actors Company for thirteen years before moving to Dublin, notably as Director of the Cambridge Screen Academy and becoming the company's Production Manager. For adults, he has taught many one-to-one clients and group workshops and was a former intern-teacher for the British Academy of Stage and Screen Combat was well as having worked as an Assistant Acting Agent and Casting Assistant on several screen and stage projects.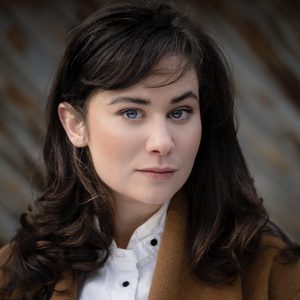 Aoibhin Murphy
Young Gaiety | Adult Part Time
Aoibhin is an actor and drama facilitator originally from Kilkenny. Aoibhin started working as a facilitator for Young Irish Filmmakers in Kilkenny over ten years ago.
Aoibhin graduated from The Conservatory of Music and Drama in 2016 and has been facilitating and acting ever since. As a facilitator Aoibhin has worked in St. Michael's house, developing programmes catering towards young people adults with intellectual disabilities. She has also been lucky enough to be able to work with university students, developing drama programmes to improve interpersonal and interview skills. In addition, Aoibhin enjoys working closely with devising and text analysis. Aoibhin was the artist in resident with her own new development and writing in Garter Lane in October 2018.
Aoibhin is also an actor and has enjoyed working on a number of projects all around Ireland. Most recently, Aoibhin worked on Alice and The Wolf, an interactive play for young audience. Aoibhin will also be appearing in The Last Duel, being filmed in Dublin at the moment.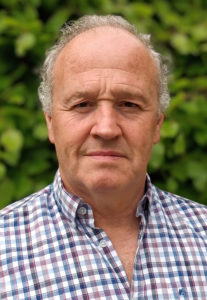 Peter O'Byrne
Part-Time: Page to Stage | Adult Part Time | Educate & Outreach
As an actor, improviser, comedian, teacher and voice over artist Peter has over fifteen years of experience to draw on when facilitating presentation and corporate workshops. Every workshop is a fun-filled creative experience, catering for all levels of participants, from the extremely confident to the respectfully nervous.
As co-founder and member of The Craic Pack comedy improv, The Cardinals long form improv, and his own one man improv show Tumble Turn Moments, Peter draws on real time performance experience to engage people with the skills and confidence level attainable through performance and drama techniques.
Among Peter's performance credits are Sky Comedy Shorts, Caper, Damo & Ivor Foyles War, Killinaskully, The Clinic, Fair City, Camelot, The Bulmers and Cat Laughs Comedy Festival, resident Emcee at The Bankers Comedy Club and many more…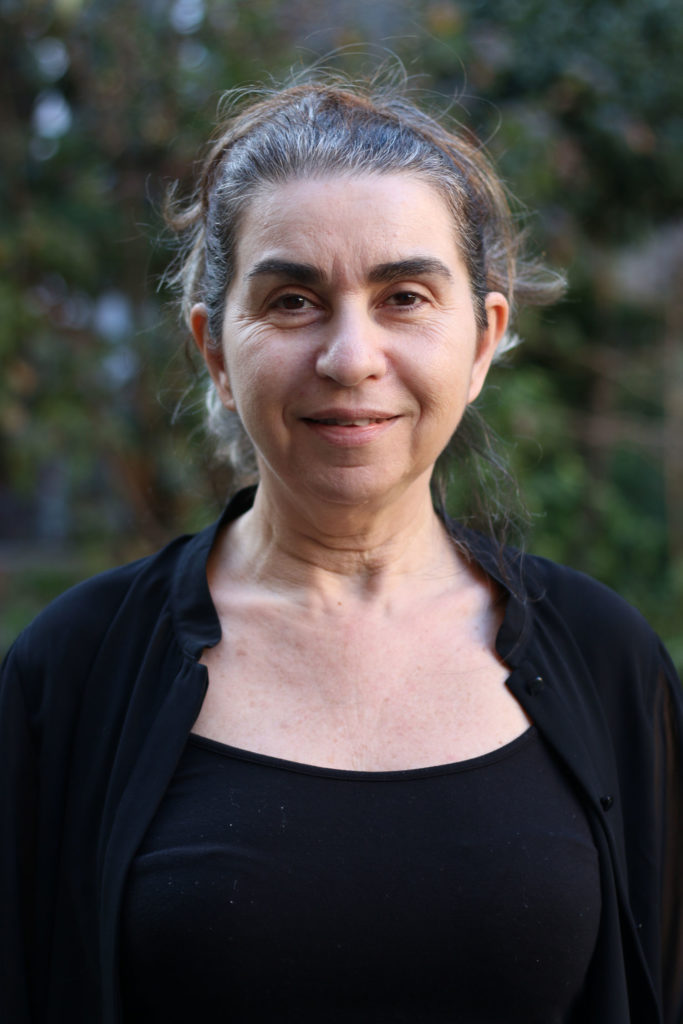 Shelley Bukspan
Part-Time: Singing | Young Gaiety: Musical Theatre Company
An American/Israeli singer, songwriter and performer, Shelley has been part of the Irish music scene since 1986.
As a front woman and solo artist, she's performed at many events and festivals, including CMJ New York and the Montreux Jazz Festival, among others. She's also appeared on TV and radio shows both in Ireland and abroad, such as sessions for the BBC, with the RTE Orchestra and many more.
She's recorded, collaborated with and arranged backing vocals for artists such as Mary Black, Bronagh Gallagher, Mary Coughlan, Horslips and other many indie and contemporary young Irish artists.
Shelley runs music workshops, as well as leading a choir and her own Gospel quartet, The BC Singers. Her recent projects includes an album of original Northern Soul and Ska with The Supertonic Sound Club, plus work on her solo album.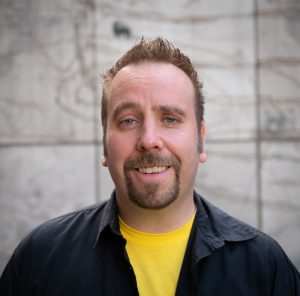 Danny Kehoe
Part-Time: Stand Up Comedy
Danny is an Actor, Comedian, Improviser, Voice Over Artist and Sketch Writer from Dublin. He performs weekly with the Dublin Comedy Improv (International Bar, Mondays @9pm), he was a semi-finalist – 'So You Think You're Funny' (Edinburgh Festival), and of 'The Best Newcomer' @Bulmer's International Comedy Festival (both in 2005).
Danny is a co-founder of Ghost Train Willy Sketch Comedy Group (RTE) and of The Cardinals – Long Form Improv. He was also a member of the Craic Pack Comedy Improv Group (Bankers 2002 – 2014)
In 2010, Danny was honoured to receive a scholarship to spend the summer studying improvisation and writing at the highly prestigious Second City and IO Theatres in Chicago, Illinois, USA.
Off The Cuff – Improv comedy interview with Danny
Film, TV & Theatre credits include: Bridget & Eamon, The Republic of Telly, Sgt Mattie (all RTE), 'Moone Boy' (Sky 1), 'Red Rock' (TV3) to name but a few.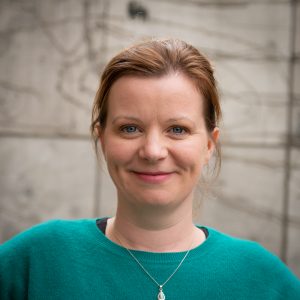 Sharon Mannion
Part-Time: Stand Up Comedy
Sharon works as an actor/comedian and writer.
TV credits include 'Moone Boy' (Sky 1), 'Prosperity', 'The Clinic', 'Republic of Telly', 'Zig and Zag's Super Bloopers' and 'Hubble' (RTE) as well as 'Ros Na Run' (TG4).
As a stand-up she is a regular at clubs all over the country and beyond; Hapenny Inn (also as MC) International, Bankers, Laughter Lounge (Dublin, Galway, Waterford), The Stand (Edinburgh, Glasgow, Jongleurs (London) the list goes on. She came third in the UK & Ireland Funny Women Competition, and won the inaugural Ted Fest Best Stand Up Competition in 2007.
…faultless performance – rich in indignity and passion that demolishes all before it…
-Chortle.co.uk
….turbo-charged- started at fever pitch and stayed there…..
-Evening Standard, London
She is a founding member of sketch group Ghost Train Willy (Republic of Telly, Newstalk, Flat Lakes Festival 2011) and performs improvised comedy weekly with The Dublin Comedy Improv (at the International), and The Craic Pack (at the Bankers).
Martin Maguire
Corporate | Study Abroad
Martin Maguire has worked in the Gaiety School of Acting since 1995. He has worked with full-time, part-time, international students, adults and young people and has devised, taught and administered courses as well as writing and directing shows for the school. He works full time in performance and has directed here and abroad, written for productions in Ireland, England and the USA and also for radio and TV.  He has performed on stage all over Ireland and in Film and TV  for Irish and international audiences. He works extensively in business as a role play artist and facilitator. He's a member and former chair of Castaway Actors Agency. Martin is also an experienced adjudicator and is patron of the Cleon Festival of Light in Sri Lanka. He is a former chair of SPIL the company which developed and built Ireland first ecovillage in Cloughjordan, Tipperary.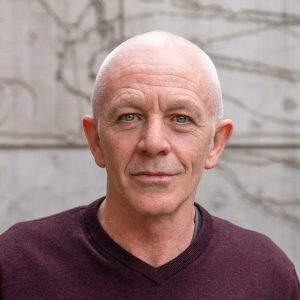 Charlie Hughes
Educate & Outreach
Charlie has performed in many roles on stage including productions such as Iscariot, which toured Ireland and America, Spring Awakenings, Waiting for Godot and Songs of Mama Cass. Most recently he starred in Hamlet in the Gaiety School of Acting. He is delighted to be making his return to the Gaiety this year with King Lear.
In addition to theatre work, Charlie has many screen credits including Fair City, Happy Birthday Oscar Wilde, Strange Times, Dublin Stories and more.
Charlie studied acting at The Gaiety School of Acting, having undertaken their two year full time actor training course. In his spare time, Charlie enjoys football and singing.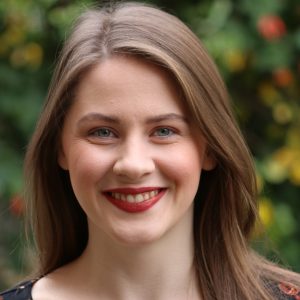 Muireann Darcy
Young Gaiety | Educate & Outreach
Muireann graduated from the Gaiety School of Acting Full Time program in 2013 and has since worked in theatre and film across Ireland and Europe. She has been involved in teaching the arts for many years and completed her HDip in Drama in Education in 2016.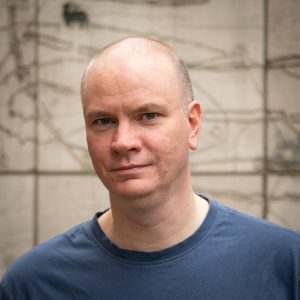 Noel Brady
Young Gaiety: Acting for Camera | Filmmaking | Youth Theatre Company
Noel picked up a video camera for the first time in 1996. Over twenty years later he has gained a wealth of experience both academic and practical. Since then he has produced over 200 productions, and has just completed his first feature film 'Full Circle' where he won 'Best Director' at the 'International Film Festival London'.
Noel is a former graduate of 'Coláiste Dhúlaigh' and 'Balleyfermot College of further Education' where he studied, Theatre studies, Computer CGI, Filmmaking and TV production.
Noel also runs his own production company 'Phoenix Artz' which has won numerous awards over the years, and continues to produce high-end media for the corporate and promotional sector.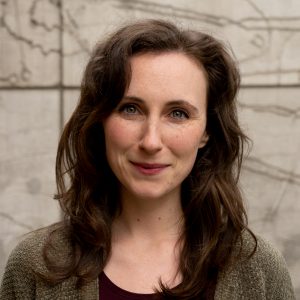 Roseanne Lynch
Young Gaiety: Drama Workshop | Full-Time | GSA Beginners | GSA Start | Study Abroad
Roseanne is an actor and writer, trained at Drama Centre London and the Samuel Beckett Centre, TCD. She is also one half of Darn Skippy Productions, a multidisciplinary duo telling stories through film, theatre and music. Her acting work includes roles with the National Theatre of Scotland, Ibsen Stage Company, RIFT, Helium Arts and Sunday's Child. In 2021 she received an Arts Council Project Award to develop her new play, Waterbirth. This play has also been supported by an Open Stage Residency (Dunamaise Arts Centre) and a Creative Ireland Bursary (Kildare Arts Office). Her first play Zandra, Queen of Jazz, based on the extraordinary true story of Ireland's first female saxophonist, premiered at Smock Alley Theatre in 2019, completely sold out and received excellent reviews from both critics and audiences. The show returned as part of the Herstory Light Festival in 2020, and has toured to various other venues since. She has written and produced five audio plays: Storywalks, 2021 – a collection of four, funded by Kildare Arts Office & Healthy Ireland; and Anchor, 2018, commissioned by the DLR LexIcon Library for the Centenary of the sinking of the RMS Leinster. Roseanne also works as an artist on the Teacher-Artist Partnership Programme and the BLAST programme, carrying out artist residencies in primary and secondary schools.
Charlene Gleeson
Young Gaiety: Musical Theatre Workshop | Musical Theatre Company
Charlene works professionally as an actor, voice over artist and a Dance Choreographer.
She trained as a ballroom dancer from a young age and graduated from the Gaiety School of Acting in 2006.
Charlene has worked as a dance teacher and drama facilitator for many years and has just finished for directorial debut for the musical West Side Story in the Civic Tallaght.
Charlene has been working with our Young Gaiety students for the past two years.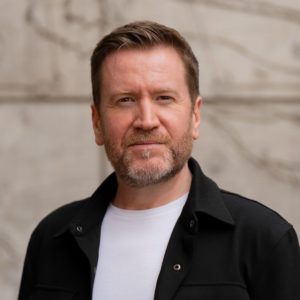 Gavin Cleland
Young Gaiety: Acting for Camera and Youth Theatre | Full Time Acting For Camera
Gavin had been acting and directing in film and on stage since graduating from the Gaiety School of Acting Full-time Professional Actor Training Programe in 1998. He started teaching Young Gaiety, Youth Theatre and Acting For Camera in 2000.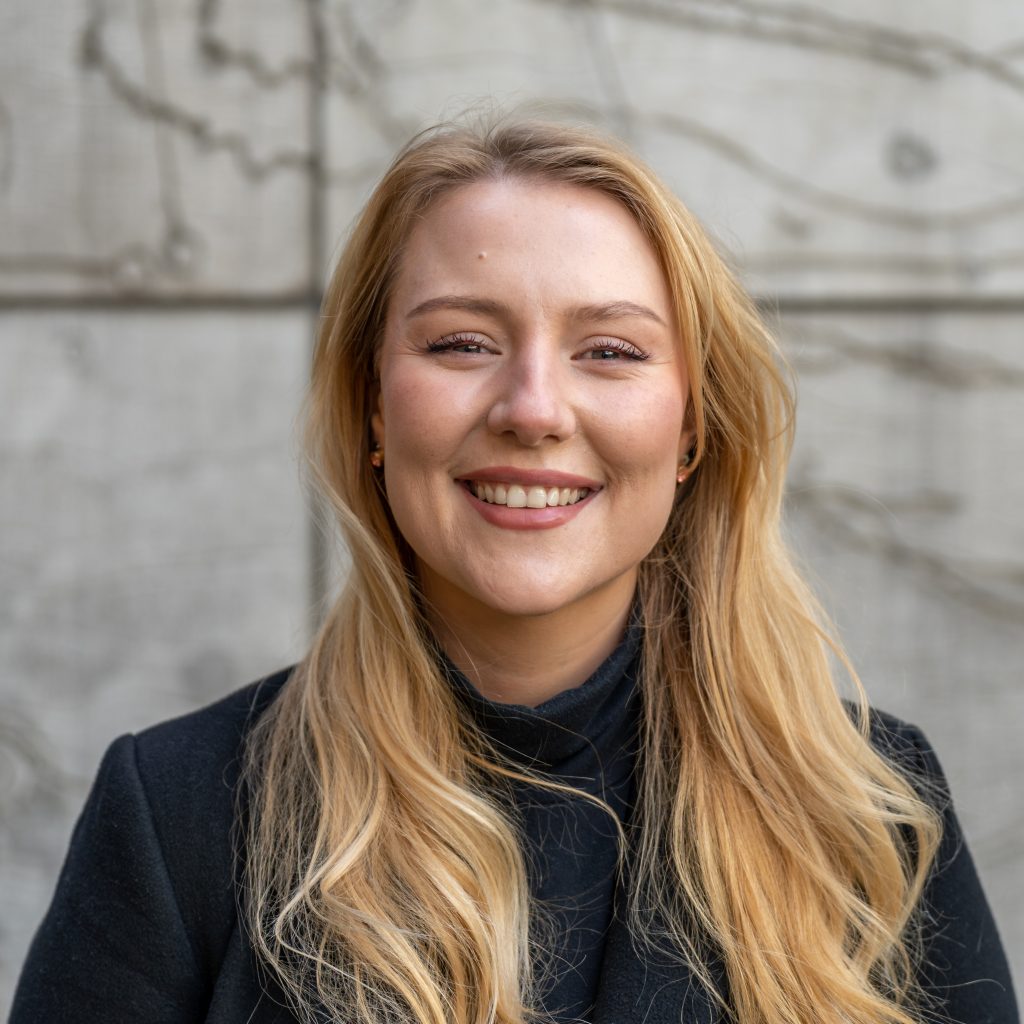 Katie Ryan
Young Gaiety | Musical Theatre
Katie is a singer, performer, vocal coach and performing arts teacher from Dublin. After an involvement in theatre and dance from a young age she went on to study Musical Theatre in the Royal Irish Academy of Music, before receiving a BA in Modern Music and Vocal Performance from BIMM DIT.
Since leaving college she has been involved in theatre and teaching the arts, working as a director, choir arranger and choreographer, as well as musical directing shows such as Beauty and the Beast, Grease and Peter Pan.
Katie continues to work as a performer in the Irish music scene as a session vocalist, writer and vocal arranger for TV, radio and live performances in venues and festivals around the country.