The Gaiety School of Acting is located in the heart of Dublin's cultural quarter in Temple Bar. Classes take place in our modern studios, ideal for acting and dance classes. The school's staff are on hand to assist both parents and students in any way they can. Not sure what course suits best? Give us a shout on 016799277 or lo-call 1890258358 to discuss!
Address: Gaiety School of Acting Essex Street West, Temple Bar, Dublin, D08 T2V0
Phone: +353 (1) 679 9277
Email: info@gaiety.stage-secure.com
The Young Gaiety & Youth Theatre Saturday School first opened its doors in Malahide in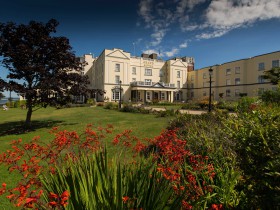 October 2006, and has been constantly growing in popularity. The classes take place in The Grand Hotel Malahide and at Malahide Castle. We host drama workshops for children from the ages of 4 – 13. We offer a Youth Theatre Workshop for ages 14-18 years, and a Youth Theatre Company for ages 14-18.
The Grand Hotel
Malahide, Co. Dublin
Phone: 1890 258 358
Email: info@gaiety.stage-secure.com
The Gaiety School of Acting has been offering Young Gaiety workshops in Bray since October 2002, and over a decade later is still going strong! We offer a Drama Workshop for students aged between 4 and 13, and our ever popular Youth Theatre Workshop for 14-18 year olds. We also run a fantastically successful Youth Theatre Company in Bray – students are accepted onto this via audition every September.
Perfect Theatre Studios
Bray Bowl, Quinsborough Road, Bray, County Wicklow
Phone: 1890 258 358/016799277
Email: info@gaiety.stage-secure.com