Description
Acting Classes for Kids
For children aged 4-15 in Temple Bar & ages 4-13 in Malahide Castle
Term One runs October 3rd to December 12th (no class on 24th October) 
Join us in Autumn 2020, at Dublin's leading acting school. In the Drama Workshop course your child will have fun, meet new friends, gain confidence and expand their imagination. Aimed at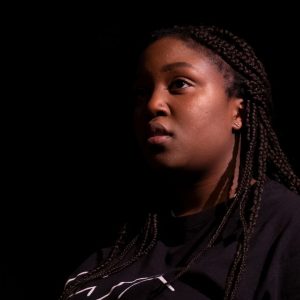 students who are just beginning to study drama, this lively, interactive workshop focuses on confidence-building exercises, improvisation, and teamwork. Drama has been proven to enhance children's creativity, imagination, problem-solving skills and also instills them with a confidence that will stand to them as they grow up.  At the end of each term, your child will have developed new skills in acting and performance.
All classes in Temple Bar will take place in the Gaiety School of Acting in Temple Bar or adjoining Smock Alley Theatre. This year we are staggering class times and reducing class numbers to allow for social distancing. To learn more about how the GSA is putting your health and safety first please watch the below short video. Due to the change in class times PLEASE take note of your updated class time, and make sure you book in advance to secure your child's place.
Learn how to work effectively and confidently with their peers

Expand their overall communication skills

Develop your voice and learn how to project
Become more expressive and confident in physical expression
Stoke your imaginative and storytelling skills

Be inspired to find confidence in themselves and their ideas.

Have fun!

4-5 years: 10am-11am (€165 per term)
6-7 years: 10am-11am (€165 per term)
8-10 years: 11.30am-1pm or 11.45am-1.15pm (€205 per term)
11-13 years: 2.40pm-4.10pm or 3pm-4.30pm (€205 per term)
14-15 years: 4.45pm-6.15pm  (€205 per term)
4-5 years: 10am-11am (€165 per term)
6-7 years: 10.15am-11.15am (€165 per term)
8-10 years: 11.30am-1pm (€205 per term)
11-13 years: 1.30pm-3pm (€205 per term) FULLY BOOKED 
11-13 years: 3.45pm-5.15pm (€205 per term)
All our policies are available to view and download here
Saoirse is looking forward to this SO much. She's really enjoyed the Saturday classes and is very keen to build on what she's learned and take the next step. We really owe a huge debt to the Gaiety staff for being so wonderful at every turn. Drama Workshop Malahide 2020