€18

Shakespeare in Schools returns with the 2023 Leaving Cert Play, Hamlet.

If you prefer to book a large group and pay a deposit, please call 016799277 or email educate@gaietyschool.com

€18

Shakespeare in Schools returns with the 2023 Leaving Cert Play, Hamlet.

If you prefer to book a large group and pay a deposit, please call 016799277 or email educate@gaietyschool.com

€18

Shakespeare in Schools returns with the 2023 Leaving Cert Play, Hamlet.

If you prefer to book a large group and pay a deposit, please call 016799277 or email educate@gaietyschool.com

ShakesVR
What is Shakes VR?
ShakesVR was a 2021 Erasmus+ funded digital research project. It looked at how digital tools and emerging technologies worked in schools. Its aim was to create a prototype digital tool to help students learn Shakespeare.  The project lasted 12 months  (November 2021 and November 2022). During this time the GSA worked in collaboration with two partner schools ; Malahide Portmarnock Educate Together Secondary School (MPETSS), Dublin and Colegiul National Gheorghe Sincai Cluj-Napoca, Romani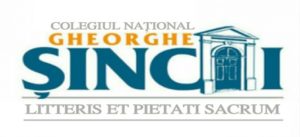 .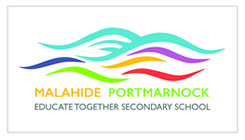 Above all ShakesVR was a learner led project. This meant that students' views were sought during every stage of the project. The students input, along with participating teachers, shaped the project from start to finish.
How did we collect Students and Teachers feedback?
The GSA led workshops with secondary level students to understand how they use technology. This was  complimented by discussions and focus groups with students and teachers. We also used questionnaires throughout the project to gather students opinions. Following this research, the project created a series of videos showcasing scenes from some of the most famous Shakespearean texts:
Macbeth

Romeo and Juliet 

A Midsummer Night's Dream. 
Outline of the ShakesVR Project:
PART 1 – Research 
The project began with interviews with teachers. This focused on what online resources they use and their preferred Shakespeare scenes

In addition to this questionnaires were sent to students to understand their online learning habits and resources

this was followed by Student workshops which allowed the GSA to  get a deeper understanding of the digital resources  students use

Part 1 finished with  the compilation and analysis of results
PART 2 – Shakespeare Scenes Rehearsal and Filming
Final scenes for the project were picked in consultation with Director 

Rehearsals began with the cast

Simultaneously costume, light and set design elements were brought into the project

Finally the filming of ShakesVR scenes began
Part 3 – Editing and Review
Subsequently the scenes were edited in 360 rather than Virtual Reality. This decision was made in light of the results of the initial research

Then the draft scenes were sent to students for review
Part 4 – Dissemination
To conclude the project the Shakespeare scenes were disseminated by the partners 

Final research was completed  by partners through questionnaires and focus groups
Results
In conclusion, although video cannot truly replace live theatre,  we believe ShakesVR is an Inclusive and Accessible Prototype digital learning tool. ShakesVR showcases how digital tools can be used to gain a new perspective on theatre. These free videos are designed to be used with a Phone VR Headset, a smartphone, a laptop, on a tablet, at home or in the classroom.  As has been noted earlier in our research there should be no barriers to access the videos. Finally, ShakesVR highlights the exciting future of live theatre and the endless possibilities of digital tools.
Where to find the videos
Because the majority of school students told us that they use Youtube as a learning tool for English the videos are hosted as free YouTube videos.
However, by comparison, Teachers explicitly requested a website with resources and links. They preferred this as an option to share with their students. Therefore we created this ShakesVR platform
For more resources and information please follow the below links. If you would like any more information about the project please contact educate@gaietyschool.com