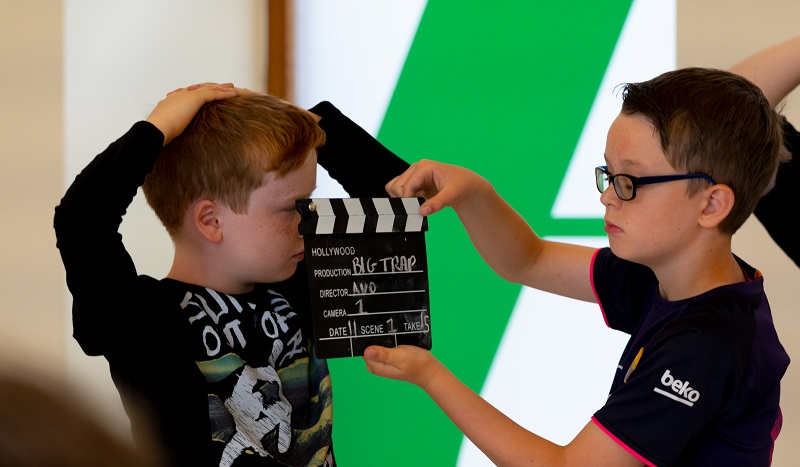 Make a Movie Camp: Who Dunnit 8-11
€210
A mysterious movie making Summer camp for 8-11 year olds.
Description
Make a Movie Camp at the Gaiety School of Acting
"One must never set up a murder. They must happen unexpectedly, as in life."
-Alfred Hitchcock
It was Professor Peach, with the bow and arrow, in the basement! Don your detective hat and get in the director's chair for a mysterious movie-making summer camp! Drawing on appropriate film styles and led by industry professionals, this camp includes coaching in acting, screen-writing, dialogue scripting and learn how to shoot a short film. Each student will be sent a link to their movie to show family and friends.
The camp will take place over Summer 2022
Please Note: Dependent on Government regulations on Covid-19 classes may take place on Zoom. We will update regularly here on GSA's response to government Covid-19 restrictions. 
What will you learn?
Storyboarding
Casting
Acting for Camera
Direction
Ages: 8-11
Related Courses
€210
Lights, Camera, Action!
Do you have a budding Steven Spielberg on your hands? This is the camp for them!
Suitable for 13-18 years.
€210
Come lose yourself in the Wizarding World and join us for a Harry Potter-themed film-making camp for ages 8-12
€210
Go to the Upside-down this midterm with our four day Make-A-Movie Halloween camp for 12-15 year olds.