Description
The CONFIDENCE EDGE:2
Public Speaking & Presentation
Public speaking can be terrifying! We're here to remove those fears and instill you with the tools to deal with any presentation with poise and confidence.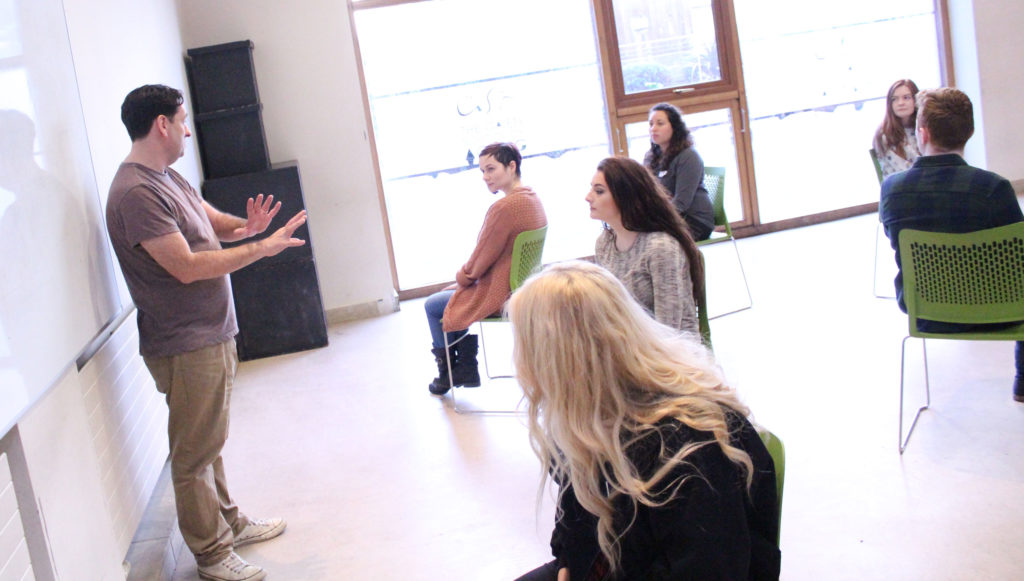 In this ten week course, participants will be coached in delivering a pitch perfect
performance, turning every day and every situation into a stage on which they can shine.
Benefits & Learnings
Learn how to deal with nerves from the inside-out
Focus on vocal techniques and learn warm-ups that you can utilise on a daily basis
Channel positive energy
Know your audience and engage them
Upcoming Course:  Apr 8th – Jun 10th
Day: Wednesday
Time: 7-9pm
Cost: €350