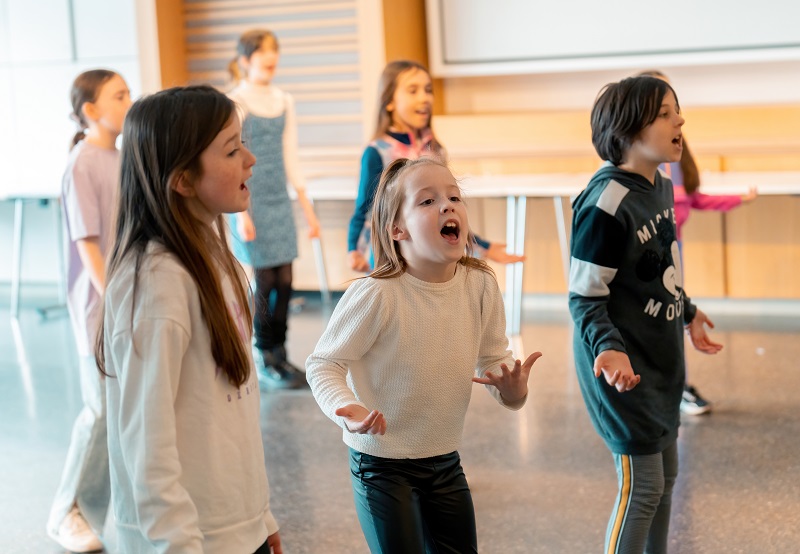 Musical Theatre Camp: Disney's Greatest Hits 8-11
€200
Come be part of our world in this week long Musical Summer Camp for 8 to 11 year olds!
Description
Musical Theatre Camp at the Gaiety School of Acting
Take you wonder by wonder
Over, sideways and under
On a magic carpet ride.
This Summer we are giving you the chance to learn Musical Theatre skills with our highly experienced tutors, while dipping your toes in a variety of Disney's best hits! Throughout the week camp participants will be coached in Acting, Dance and Singing before presenting a showcase to parents which will include songs from some of Disney's much loved musical films. 
The camp will take place over Summer 2022
Please Note: Dependent on Government regulations on Covid-19 classes may take place on Zoom. We will update regularly here on GSA's response to government Covid-19 restrictions. 
What will we learn
Stagecraft
Techniques to help you speak clearer and with more confidence
How to work in a team for the best performance
Dance routines
Vocal technique to maximise your singing voice
Improvisation
Movement
Storytelling skills
Ages: 8-11
Empty
Empty
Empty
Empty
Empty
Empty
Related Courses
€210
Go to the Upside-down this midterm with our four day Make-A-Movie Halloween camp for 12-15 year olds.
€170
Do you have some young dancing queens that appreciate the magic of ABBA? Look no further.
€210
A week long Summer Camp fo 8-11 year olds brimming with playful and inventive fun.