Famous Faces Who Studied Part-Time At GSA
Tuesday, September 8th, 2020 at 6:11 pm | News & Events
Did You Know These Famous Faces Studied Part-Time At
The Gaiety School of Acting? 
Many actors who have come through the doors of the Gaiety School of Acting have gone on to have amazing careers on stage and screen, without necessarily having chosen the standard path of full-time actor training for two years. 
While the part-time courses obviously do not allow for the depth and breadth of training the Full-time Professional Actor Training course offers, it is often the better option for people who cannot afford the time or financial commitment needed for the two year intensive course. 
Instead these well-known actors have signed-up to short-term acting classes and honed their acting skills that way! Taking part-time acting classes will not only make you a better actor, but you'll truly get a real insight as to whether this profession is for you. 
Here are just six well-known actors you may not have known attended the Gaiety School of Acting part-time. 
1. Helen Behan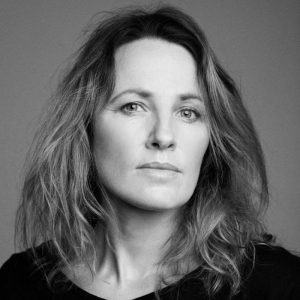 Helen is known for her roles in This Is England '88 (2011) and '90 (2015), Elizabeth is Missing (2019) and The Virtues (2019). Her recent performance in Shane Meadows' The Virtues gained her a BAFTA and IFTA 2020 nomination, both in the Best Supporting Actress category. Helen availed of short-time acting classes at GSA while studying to become a nurse. While the IFTA nominee finishes up filming for her latest TV role, Soul Mates (2020), Helen can also be found on the frontline as a nurse, helping Ireland's effort to fight Covid-19.  
2. Adam Fergus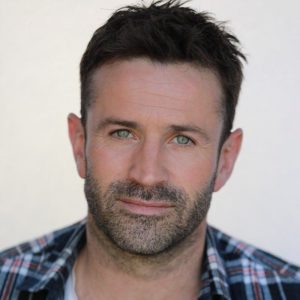 After completing a year long part-time training course at GSA in 2003, Adam made his first screen appearance in 2004 on the TV series, Proof. Since then, Adam has built up a significant portfolio in theatre, film, and television to include The Home Place (The Gate Theatre/West End), Clean Break (RTÉ), Supernatural (The CW), Striking Out (RTÉ) and The Call of the Wild (Disney). 
3. Ruth Bradley 
The Gaiety School of Acting was the starting point for Ruth Bradley, who attended GSA as a young child. The highly accomplished screen and stage actor is known for her roles in Sive (Druid Theatre Company), The Playboy of the Western World (Abbey Theatre), Rebellion (RTÉ), Primeval (ITV), and Humans (Channel 4 & AMC). Ruth starred in Stardust (2007) for which she won an IFTA for Best Supporting Actress, while her performance in the Irish comedy-horror, Grabbers (2012) won her an IFTA for Best Actress. It will be no surprise to hear that Ruth has recently been nominated for an IFTA 2020 nomination (Actress in a Supporting Role) for her role in Guilt (BBC) 
4. Brian Gleeson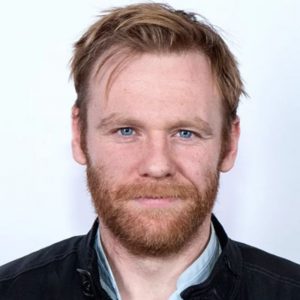 Brian is also a former Young Gaiety student, and was a member of our Youth Theatre Company. He was recently seen in the critically acclaimed series Peaky Blinders. He co-wrote Frank of Ireland (Channel 4/Amazon) with Michael Moloney and brother, Domhnall Gleeson. Other credits to Brian's name include: Snow White and the Huntsman (2012), Phantom Thread (2017), Resistance (RTÉ), The Bisexual (Hulu), Beckett's Room (The Gate Theatre), and Cat On A Hot Tin Roof (The Young Vic Theatre, London). 
5. Hilary Rose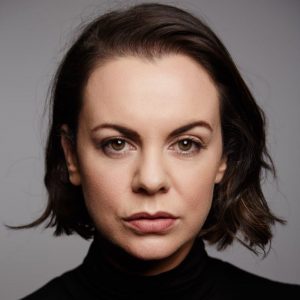 Hilary is currently appearing as series regular Mairead McSweeney in The Young Offenders (BBC3/RTÉ) of which she is a two time IFTA nominee for Best Actress (2018) and Best Supporting Actress (2017). While having studied business and multimedia, Hilary pursued a year-long part-time course at GSA. Since then, she has written and performed comedy for RTÉ (The Republic of Telly and The Fear) for the past few years, while other screen roles include: Vikings, The Tudors, Sacrifice, and Amy Huberman's Finding Joy (RTÉ). 
6. Emmett J Scanlan

Actor and producer, Emmett J Scanlan, also trained on the Gaiety School of Acting's year-long part-time course. Emmett is probably best known for Peaky Blinders (2013), Butterfly (2018), and Krypton (2018) to name but a few. He won Best Newcomer for Hollyoaks at the British Soap Awards (2011) and Best Actor for Charlie Casanova at the International Film Festival (Paris). In his latest role, Emmett plays the Dr. Michael Callaghan in Channel 5's, The Deceived, alongside GSA graduate, Catherine Walker. 
Just like these GSA alumni, you can avail of part-time training to improve your acting skills. As Ireland's leading drama school, the Gaiety School of Acting offers part-time courses for both adults and children.  
We are currently enrolling on all of our part-time courses, which commence in October. Adults can choose from an introductory course, GSA Beginners, or from our new GSA Studio Suite. Those up to 19 years of age can join our Young Gaiety programme, the most comprehensive acting course available to young actors in Ireland.