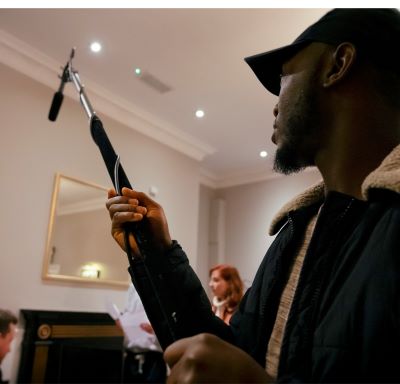 Acting For Camera 1: Acting Skills
€350
Geared towards preparing students for entry into the Film Industry. 
Description
Screen-acting for beginners
In this course you will work with experienced and inspirational teachers to learn the craft of acting for camera. During the eight weeks, you will concentrate on putting together the basic techniques required to deliver effective performances on screen.
This course is ideally for students who have already learned core acting techniques either in GSA Beginners, or an equivalent course. During the classes, you will explore the similarities and differences between acting for stage and screen acting. This course focuses on the development of physical, vocal and emotional techniques required for film.
Participants of Acting for Camera 1 will
develop the ability to identify and deliver credible cinematic performances
learn to foster the nuances of physical, emotional and intellectual elements necessary for screen
learn and practice the differences between stage and screen acting
gain confidence in front of a camera & in using a microphone
Please Note: Dependent on Government regulations on Covid-19 classes may take place on Zoom. We will update regularly here on GSA's response to government Covid-19 restrictions. 
Upcoming Course: 21st October – 9th December
When:  Fridays
Time: 7-10pm
Fee: €350 per term
Related Courses
€0
Want to try something new but don't want to commit to a full term just yet?
Our taster classes are the perfect opportunity to do that.
Register to come along at the designated time and join in – for free!
€210
Lights, Camera, Action!
Do you have a budding Steven Spielberg on your hands? This is the camp for them!
Suitable for 13-18 years.
€210
Come lose yourself in the Wizarding World and join us for a Harry Potter-themed film-making camp for ages 8-12