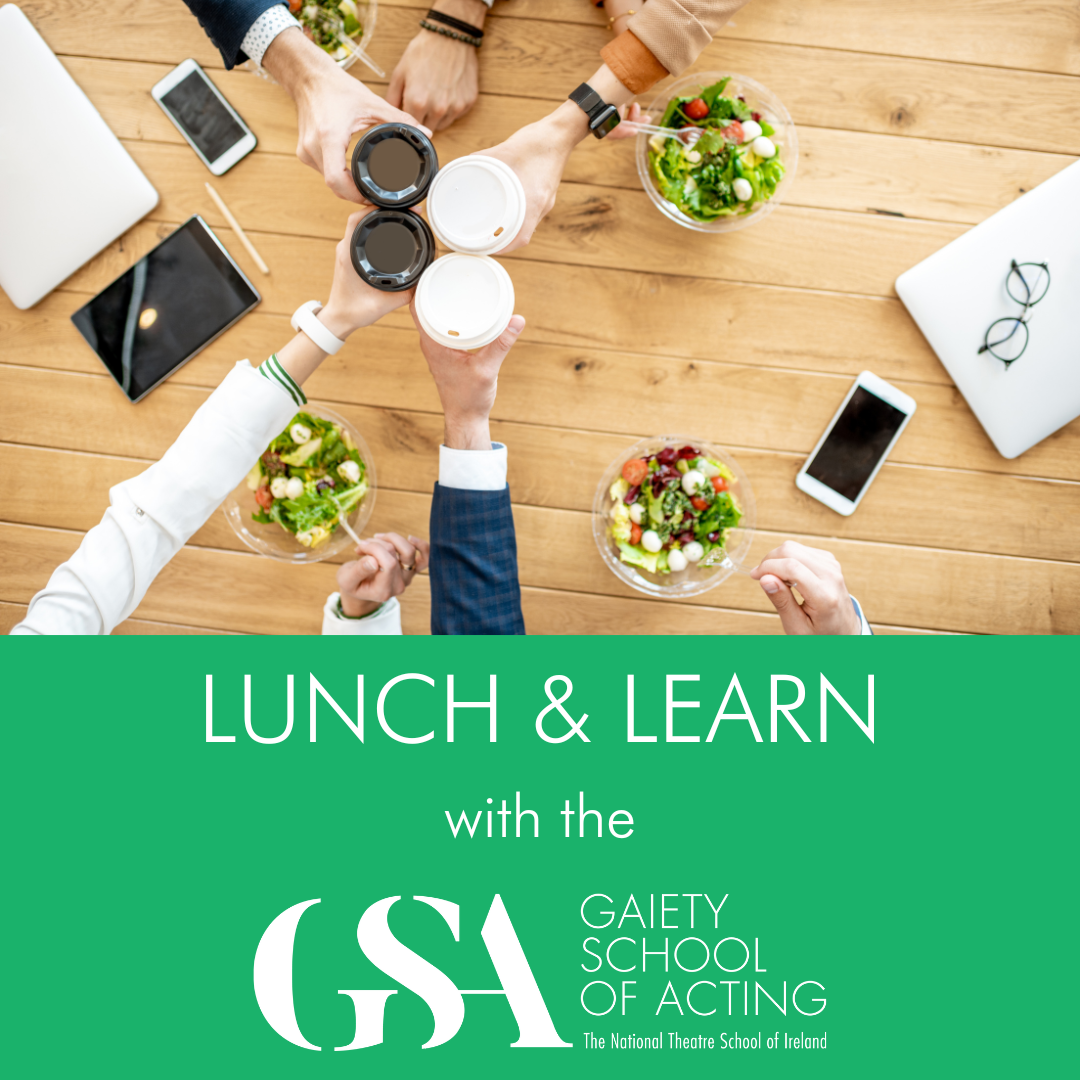 Would you like to learn about what the GSA's Corporate Department can offer you or your workplace? Our Lunch & Learn session is a perfect opportunity to get a taste for how we look after our Corporate clients!
Our next session is taking place in the Digital Hub on Sept 20th at 1pm.
Digital Depot, Roe Lane (off Thomas Street) The Digital Hub, Dublin 8, D08 TCV4.
Description
The Gaiety School of Acting, Irelands National Theatre School is delighted to invite you along to our annual Lunch and Learn session.
It is a chance for your business to learn what we can offer to your staff and colleagues. Over the last number of years in particular the workplace has been changed significantly. A lot of companies who contact us mention that their staff no longer feel confident in the workplace and have lost some of their social and interpersonal skills.
This is something we can help with.
As part of our Lunch and Learn session we will give you a general introduction into the corporate training the School can offer, either on site or in your own offices. We will give you an overview of the training that we can offer to you and your colleagues to help improve team building, interpersonal skills, presentation skills, sales, communication, brand story telling and so much more.
We will then have an interactive training workshop led by one of our expert Trainers.
This will of course be a working lunch and we will make sure that you not only learn something during the hour but will have time to have refreshments and network with other attendees.
Due to the nature of the workshop places are limited so please do register early.
If you need any more information or are unable to attend and would like to know more about the training we can offer to you please contact our Corporate and Development Manager, Conor on corporate@gaietyschool.com or on 016799277 ext. 17
Empty
Empty
Empty
Empty
Empty
Empty