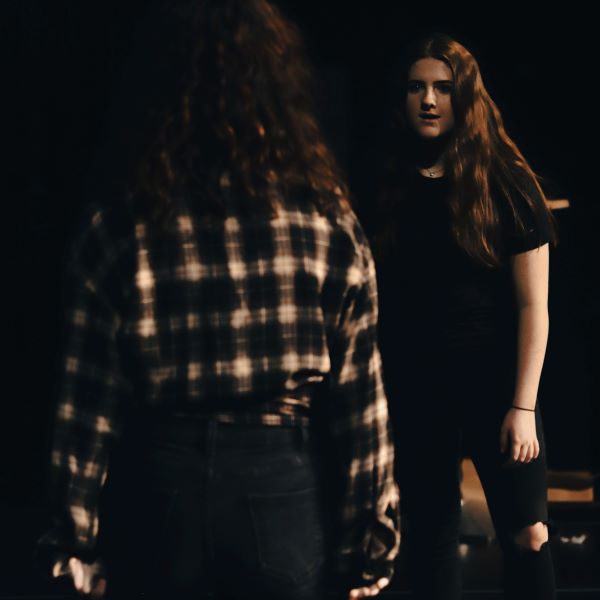 Youth Theatre Company 14-18
€310
The Youth Theatre Company is the highest level of actor training at the Gaiety School of Acting for young people aged 14-18. Every year in September we audition for new members of the company.
Description
Youth Theatre Company 14-18 takes place in our Malahide location.
Young people who wish to to audition for this course must have completed at least one term in another Young Gaiety course. This is  to ensure that they have adequate confidence and experience for the course. 
Throughout the year members of the company will expand their acting skills and get first hand experience running a theatre company. Each year, the company produces a showcase of new work created by the members from scratch at the end of term one and a full length production at the end of term three.  In the Youth Theatre Company, you will be involved in all aspects of running a company. This will include fundraising, publicity, writing, acting, sound design, costume design and much more.
The Youth Theatre Company is led by theatre professionals, with external workshop practitioners invited in to do guest workshops with the company in a variety of performance skills. 
This course is a stepping stone for young people who are serious about theatre. Many past Youth Theatre Company members now work professionally in the industry. 
Please Note: Dependent on Government regulations on Covid-19 classes may take place on Zoom. We will update regularly here on GSA's response to government Covid-19 restrictions. 
Participants of Youth Theatre Company can expect to:
Experience first hand the running of a theatre company

Experience all aspects involved in this from fundraising to writing, designing and acting

Expand their acting skills and build confidence as a performer

Learn new acting skills that will be beneficial to anyone wishing to work professionally as an actor
Learn how to work in an ensemble
Related Courses
€250
This course is for those wishing to start their journey to the stage!
€200
A week long Summer Camp fo 8-11 year olds brimming with playful and inventive fun.
€200
Based on the songs, scenes and characters from Disney's Encanto, this Summer camp for ages 8-11 will not only give you the opportunity to learn in Ireland's most prestigious drama school, but also give you the chance to make friends and have fun!