My Young Gaiety Journey
Tuesday, October 22nd, 2019 at 11:35 am | News & Events
Student Blog: My Young Gaiety Experience
"

my family and friends have seen an instant growth in my confidence so even if acting is not your thing, or even if you are unsure like I was, I would say try it out as it will help with many other areas of your life."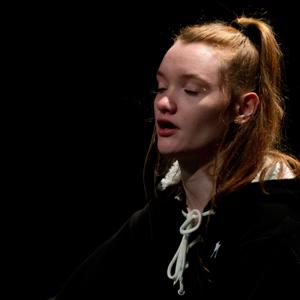 I started my journey with the Gaiety School of Acting around October 2016 in Drama Workshop. I had never done any type of acting before in my life, so joining this class was brilliant as it slowly brought me into the world of acting. I realised I loved acting come the showcase of the first term, which was December 10th. Since then, I completed many of the GSA Musical Theatre Camps and one term of the Young Gaiety Musical Theatre Workshop.
Turning over to late 2017, I auditioned for the Young Performers Company, which I was successful in joining. This course was more challenging than the previous workshops, as it deals with scripts and more technique, but was a good change as it definitely helped me grow as an actor. The GSA was always my first choice when it came to acting and performing, with a want of pursuing this career path. 
Since joining in 2016, my family and friends have seen an instant growth in my confidence so even if acting is not your thing, or even if you are unsure like I was, I would say try it out as it will help with many other areas of your life. The GSA caters for all levels, from beginners to advanced, so whether you've acted before or only starting off, then the Gaiety School of Acting is definitely where you should go.
At the moment I am in Young Gaiety's Youth Theatre Workshop, which is helping me progress and giving me more experience for when it comes to auditioning for GSA's Youth Theatre Company.  From my experience, GSA is great for acting and helping you grow and develop into a fantastic actor.
My journey so far with the Gaiety School of Acting has been amazing and I'm excited to see where it brings me in the future. GSA has made me fall in love with acting and performing even more.