A Networking and Skillsharing Platform For the Class of 2020
July 13th and 14th 2020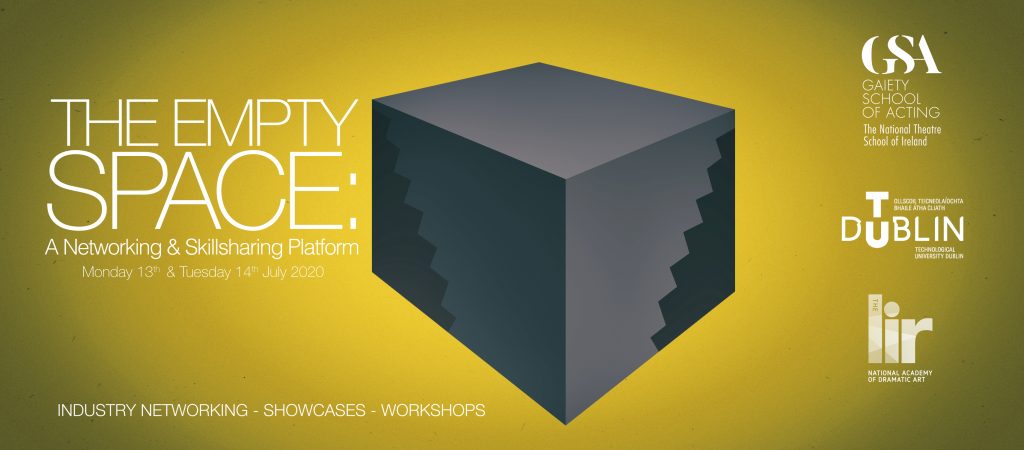 The Empty Space is a collaborative online showcase platform for graduating actors from the Gaiety School of Acting, The Lir Academy and Technological University Dublin Conservatoire. Over the course of two days, each student will have the opportunity for their work to be seen by directors, casting directors, acting agents and other significant members of the Irish & international industry. The students will also take part in engaging networking sessions with the industry, working actors and each other. In addition, there will be an exciting schedule of seminars and Q&A sessions from leading industry professionals, geared towards the needs of the recent graduates.
Developed as a response to the cancelled showcases of 2020, The Empty Space is an alternative platform from which these actors can launch their careers.
The full schedule is yet to be confirmed.
The Empty Space is only open to graduating students from the Full-Time Actor Training Courses in the Gaiety School of Acting, The Lir Academy and TU Dublin Conservatoire.
For more information please contact marketing@gaietyschool.com