Christmas Shows you HAVE to go and see in Dublin this year
Friday, November 26th, 2021 at 5:44 pm | Castings and Jobs, News & Events
Start Planning your Christmas Cultural Treats!
It is a particularly special experience to sit in a theatre these days. Having had one of our favourite pastimes stolen from us for 18 months, there is now nothing better than watching a performance in an auditorium with fellow theatre lovers, listening to the applause and lapping up the palpable joy of those around you. That's why a theatre trip is an ideal Christmas night out; especially as local theatres are working so hard to ensure you have a safe and secure experience. So here's our top shouts for a Christmas theatre trip this December. 
The Long Christmas Dinner
Abbey Theatre
Covering 90 years of Christmas Dinners in 50 minutes sounds like no mean feat, but as this show is co-directed by our masterful tutor Raymond Keane, we have no doubt that it will be a glorious thing to witness! This production also stars GSA graduate Aisling Kearns and former Young Gaiety student Fionnuala Gygax, making it all the more exciting. Tickets are available now.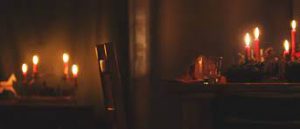 All the Angels
Smock Alley Theatre 
Our neighbours in Smock Alley Theatre have really pulled it out of the bag with this year's Christmas show, a collaboration with Rough Magic. All the Angels brings us all the way back to when Smock Alley was in its first incarnation, when Handel arrives in Dublin in the 1700s and his Messiah takes the city by storm. The set, costume and astounding vocals will bring you reeling back through the centuries and you'll leave with a warm festive glow, that is only in part to do with Smock's christmassy decor and tasty cocktails on sale. We are extra enthused by All the Angels because our wonderful Singing tutor Helene Montague acts as musical director – and what a job she does too! Tickets available here.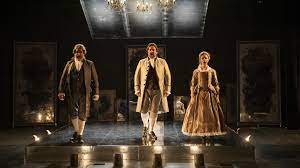 Mabel's Magnificent Flying Machine
The Gate Theatre 
We couldn't leave our youngest students out of the Christmas theatre recommendations!  The Gate are bringing a super exciting production this year in partnership with Anu. Mabel's Magnificent Flying Machine is a pop-up Christmas adventure for ages 6+ and sees The Gate turned into a cosy bean-bagged performance space. With Anu's track record for beautiful immersive experiences, we are sure this is going to be a festive delight to remember for years to come. Tickets available now. 

******************************************************************************************************
And if you've yet to get your cultural fill, why not check out this list of Christmas gifts from GSA!