Tiger Dublin Fringe Interview: Half Light, starring Juliette Crosbie
Wednesday, August 31st, 2016 at 12:55 pm | Alumni Interviews, News & Events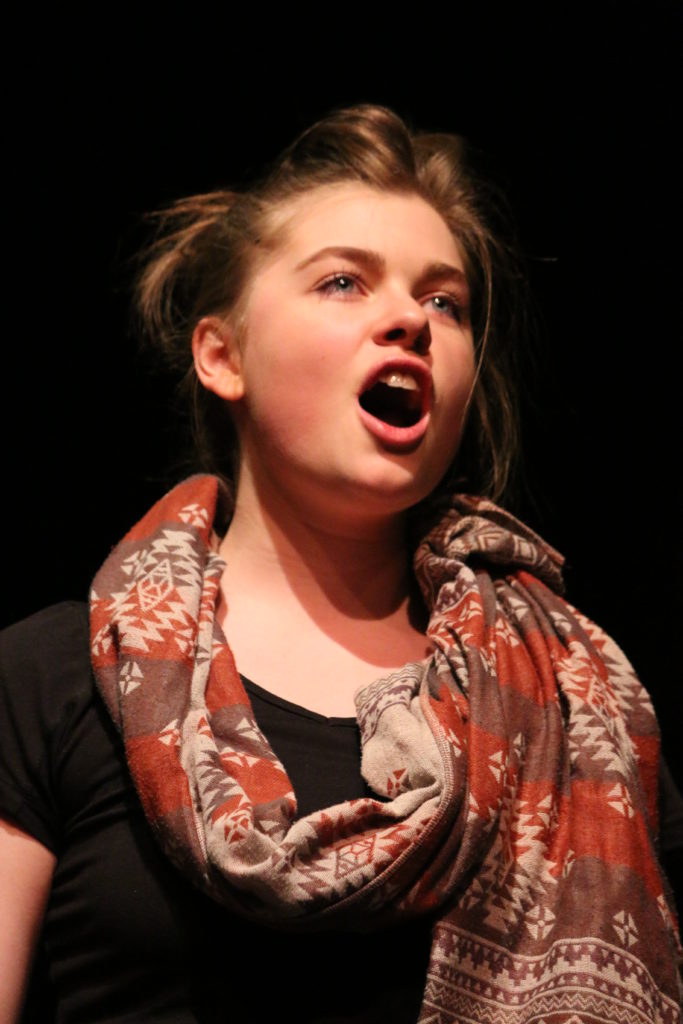 Juliette Crosbie graduated from the Gaiety School's Full-time Programme in June 2016 and is already making waves in the theatre scene with her role in Half Light coming to the Tiger Dublin Fringe from September
Tell us briefly what Half Light is about and a little about your character?
Half light is a musical journey that takes the audience into the fantastical woodland of his father's storybook. It's deals with the darkness of a persons mind through the eyes of a ten year old boy, enveloping the audience in a sort of half world, of light and dark, joy and depression.
My character "The crow" is a sort of guide to our young protagonist Robin. She helps him on his journey and kind of signifies the hope and light that I think everyone has in the heart even in times of extreme dark.
How did you get involved in this project?
I met Mollie, our director through The Gaiety School and auditioned for the project back in May. The instant appeal for me was the mixing of musical journey with text. They both create such an enjoyable experience for the audience.
Have you performed in Dublin Fringe before?
No I've never performed in the Fringe. I'm very excited to be apart of it and honoured to be doing such a great project.
Who do you think is the ideal audience for Half Light?
The play is for any age group, catered for 14+.
And finally, if you had to choose – Half Dark or Half Light?
I think I'd choose half light. It's a bit like dawn.