The Actor's Headshot: Putting Your Best Face Forward
Tuesday, August 18th, 2020 at 2:37 pm | News & Events
Top Five Tips When Getting New Headshots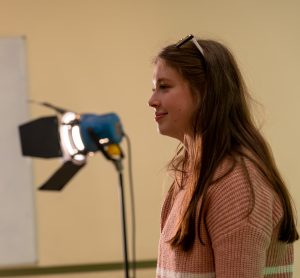 Your headshot is your first impression, so don't make it your last! It is the first thing a casting director will look at and, let's face it, without a professional-looking headshot you're limiting your chances. 
It is arguably an actor's best marketing tool. Acting is the art form, but the actor is also a business and every business needs to market itself. Therefore, think of your headshot as your business card, which needs to be high-quality and kept up-to-date.  
While your talent and personality are what ultimately seals the deal, an important element of the casting process is considering how relatable and marketable you appear in your headshot. It is a great way to define your personality in a single image, so here are five top tips to bear in mind when it comes to your headshot: 
1. Go professional
We know money is tight, and it can be tempting to go for the cheaper option. However, your headshot is a really important investment for your career. Do not compromise on quality. If you're serious about your career as an actor, then you must take your headshot seriously as well. Professional photographers who specialise in doing headshots are expensive for a reason – they are good at what they do. They know how to get you feeling comfortable in front of the camera, how to frame you properly, how to retouch an image to industry standards, and they understand what casting directors are looking for. Spend the money – it'll be worth it! 
2. Make sure it looks like you
Your headshot needs to accurately reflect how you would look like when walking into an audition room tomorrow, so when it comes to your style of hair and make-up, opt for your usual look (on a good day!) while showing your actual age and who you naturally are.  Guys should go clean-shaven on the day of the photoshoot, unless facial hair is part of your everyday look. The objective is to capture your image in the most natural and realistic way possible. And, no – don't even think about fake tan! 
3. It's all about the eyes
As the saying goes, the eyes are the windows to the soul. A good headshot draws you into the eyes, and aims to give the viewer a glimpse of your character. Practice in front of a mirror by experimenting with different angles and be aware of which direction the light enters your eyes from and how the muscles in your face affect the expression around your eyes. You are a performer, so this should all come naturally! 
4. Easy on the clothing and props
Focus on being comfortable, and keep the clothing simple and classic. Your shot should be from the chest up, so keep your choice of tops to solid neutral tones, and maybe one in black! Avoid unnecessary distractions – lose the accessories (or keep them to a minimum) and no to props! 
5. Pay attention to background, lighting and framing 
Headshots generally capture the upper torso, with good lighting on your face. Look directly into the camera – the focus should be on your face. The background should be a solid and ideally neutral colour. Therefore, avoid textured backgrounds and discuss image sizing, composition, lighting, colouring, and editing with your photographer. This is about you, not your environment.